Share What Makes Fort Collins Special to You!
The City of Fort Collins Art in Public Places (APP) Program seeks to involve local artists/teams who live or currently attend school within the Growth Management Area of Fort Collins by commissioning them to create art that will be placed at Transfort bus stops or inside the buses in Fort Collins. The intent of this project is to share artists' unique perspectives with the community. The artists/teams are required to submit an image of visual art in any media or written poem (30 words or less) to be reproduced by the City for display at bus stops or the interior of buses. The Selection Committee will select multiple artists for this project. Deadline: June 13, 2023 by 5:00 p.m.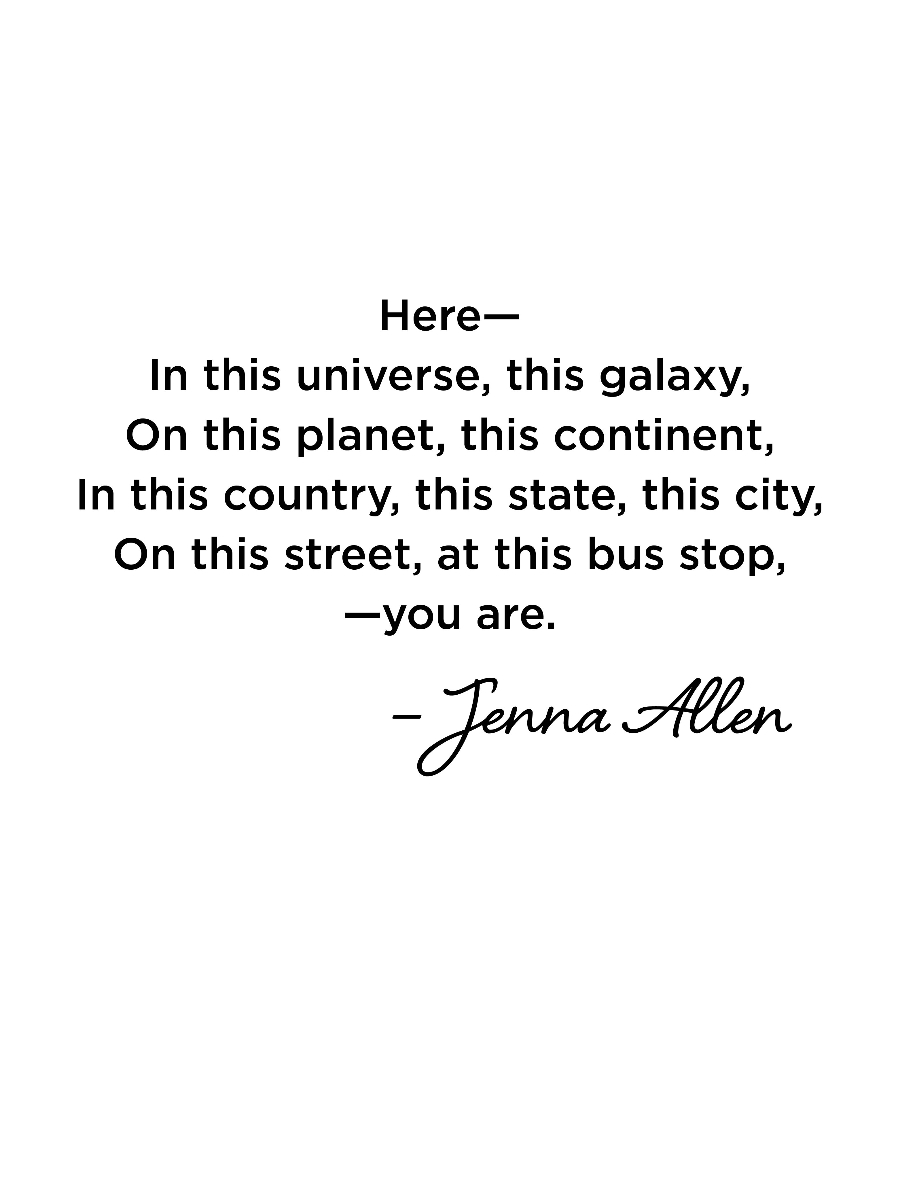 Jenna Allen

The poem helps ground us in our everyday lives, since so much of our lives is spent in motion, in travel, in transit. "Here You Are" is a simple phrase that reminds us to be connected to the here and the now.

On various Transfort buses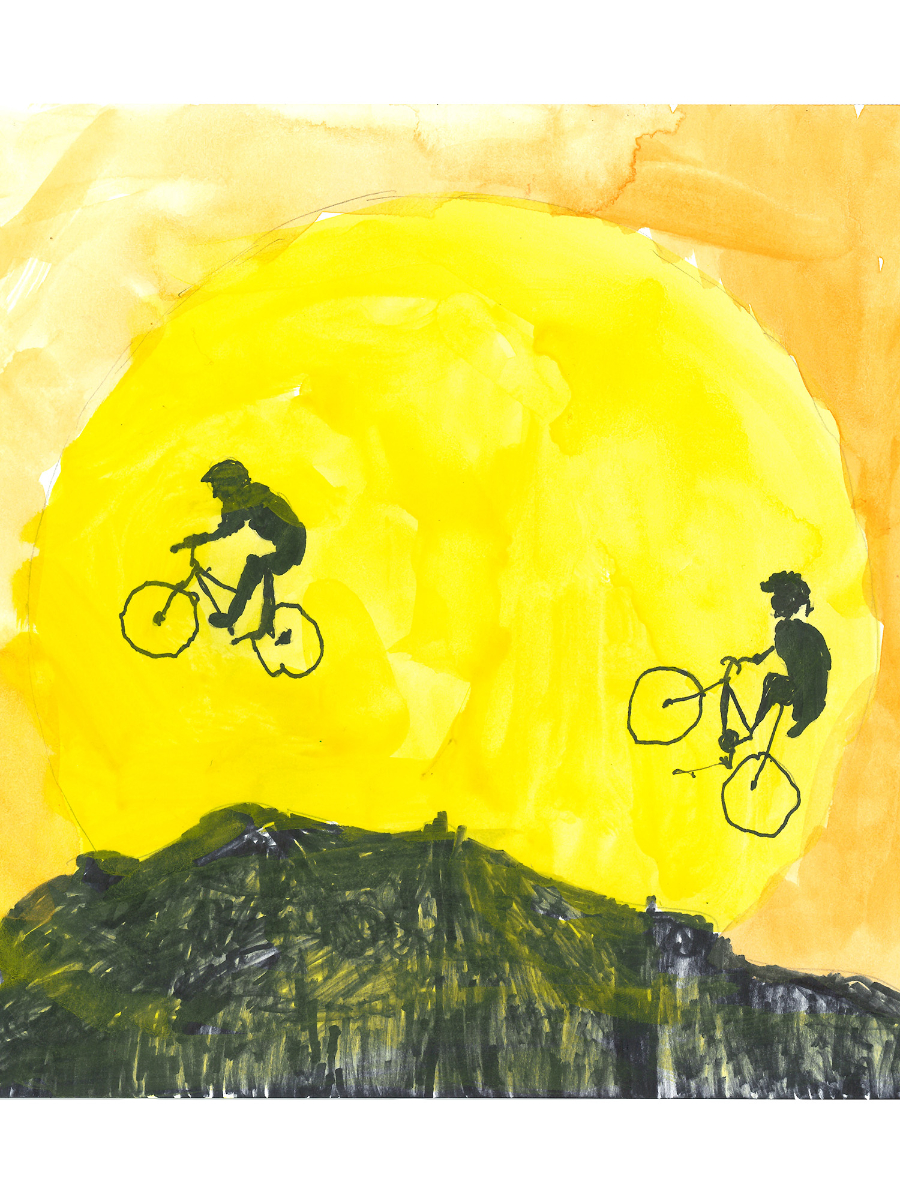 Ivan Davis, Age 9

I like biking with my dad, and I like alternate transportation.

Taft Hill & Horsetooth, Route 6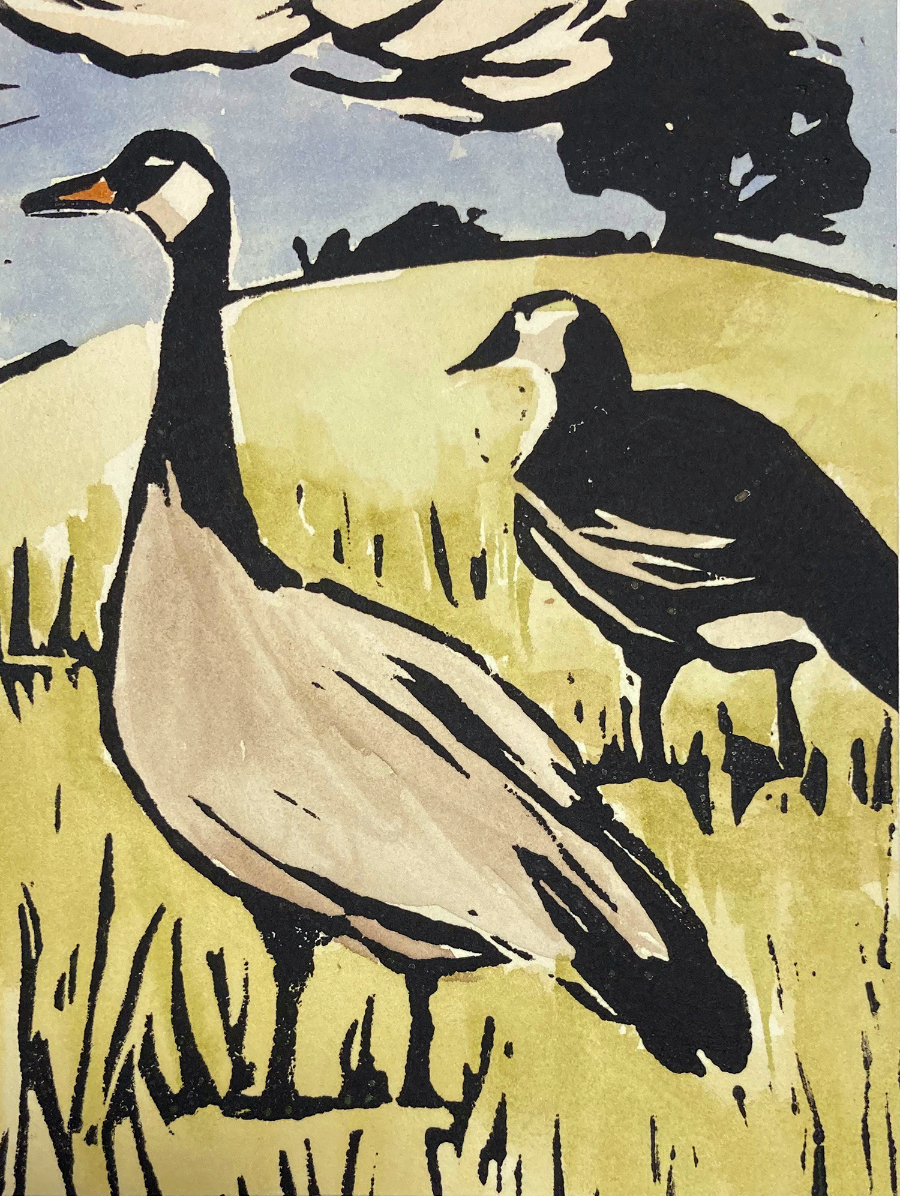 Nanci Erskine

Geese are a ubiquitous part of my Fort Collins story—we love to go walking at the ponds off Prospect Road and watch flocks of them migrating in the sky.

Taft Hill & Clearview, Route 6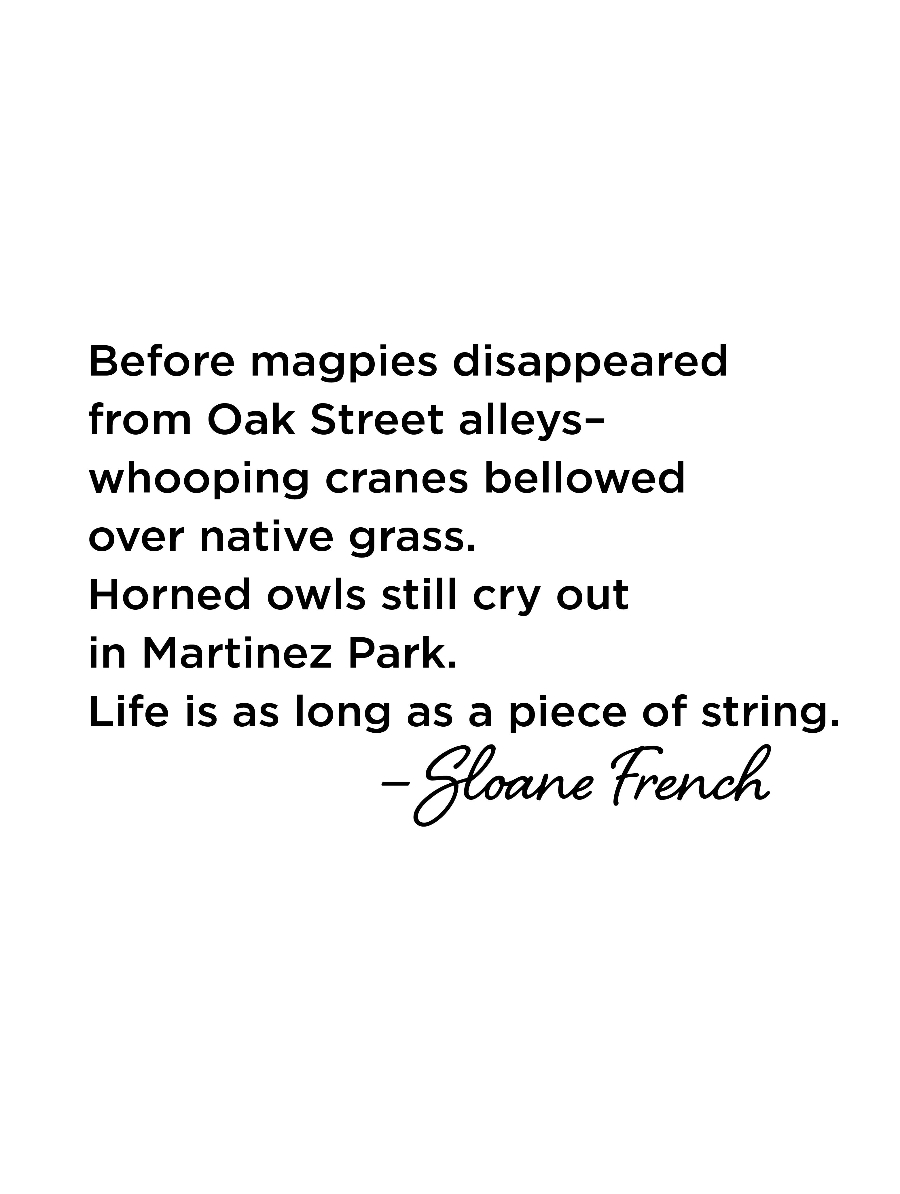 Sloane French

When I moved into our small house on Oak Street twenty-three years ago, the trees in the alleys were alive with magpies. In less than a decade, I stopped seeing magpies in Fort Collins. I suspect climate change is the answer.

On various Transfort buses
Yuna Kim, Age 10

I painted the CSU Flower Trial Garden. I like to go to the garden with my family. My goal is for people at the bus stop to feel relaxed and joyful while waiting for the bus.

Centre & Botanical, Horn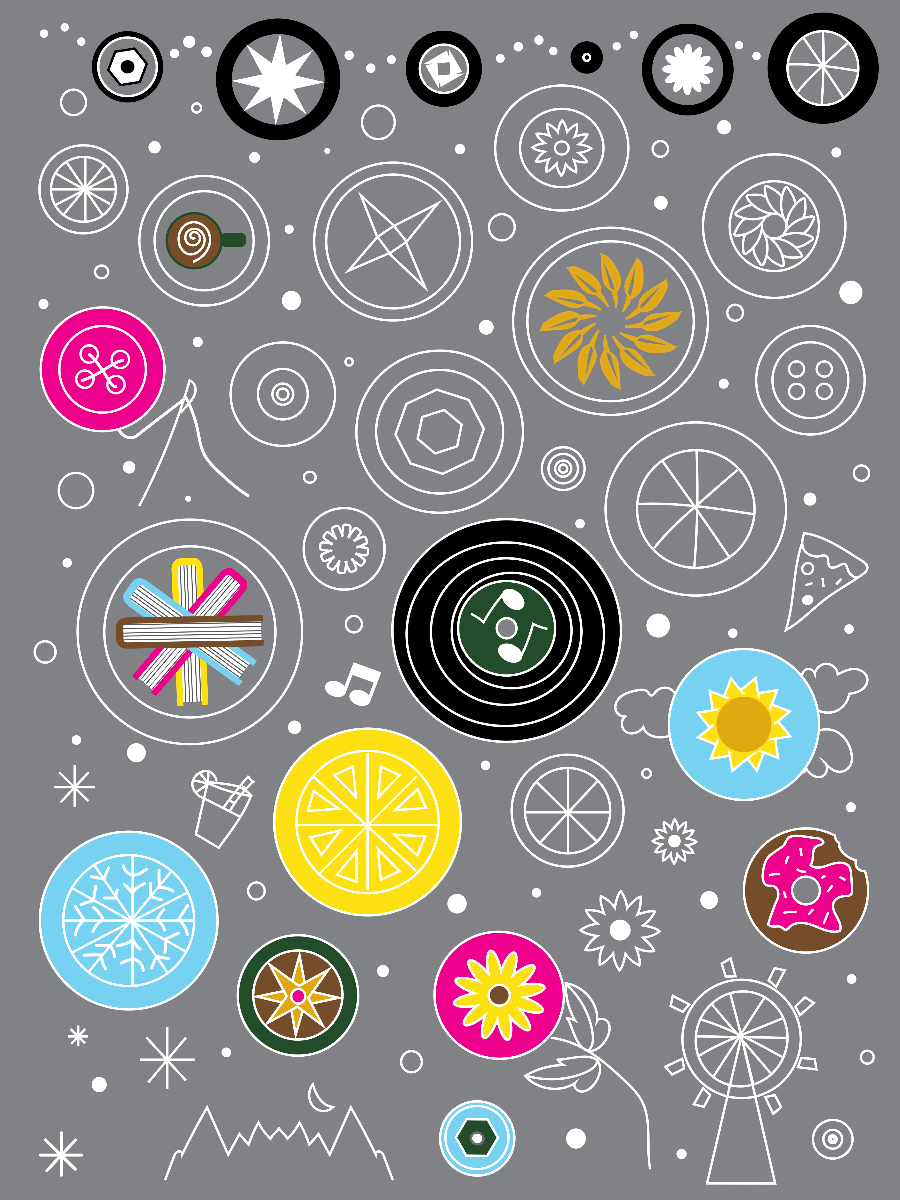 Michelle Mach

I use the time at the bus stop to observe. First, all of the wheels that share the road, then the unusual shapes of hub caps, and finally imagine what else these shapes could be.

King Soopers & Elizabeth, Route 2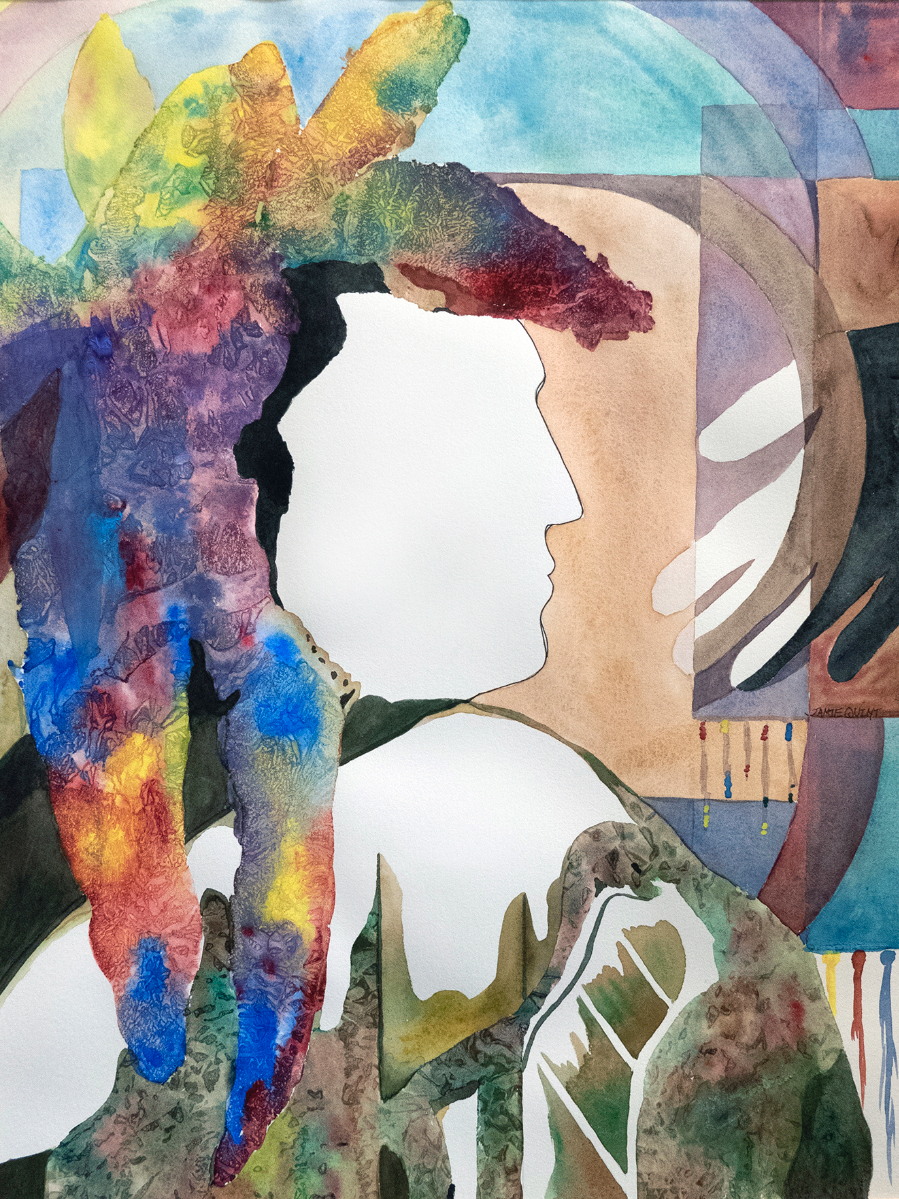 Jamie Quint

My artwork honors the indigenous peoples who once populated the Fort Collins area.

Stanford & Monroe, Route 12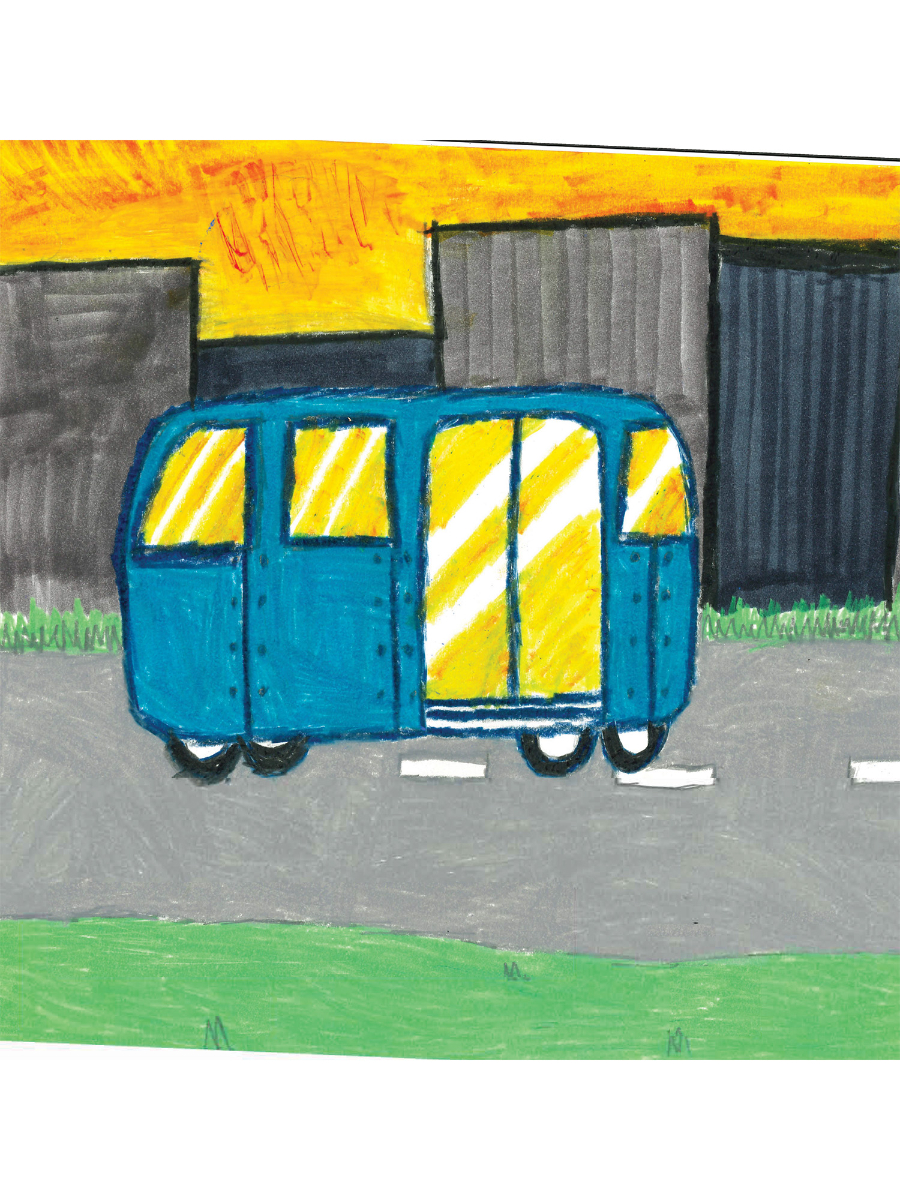 Asher Sage, Age 11

I chose to draw a mini bus because at the house I used to live in there was a MAX bus really close to it. Me and my dad would go there and take it to Old Town.

Swallow Station (Swallow & McClelland), Route 6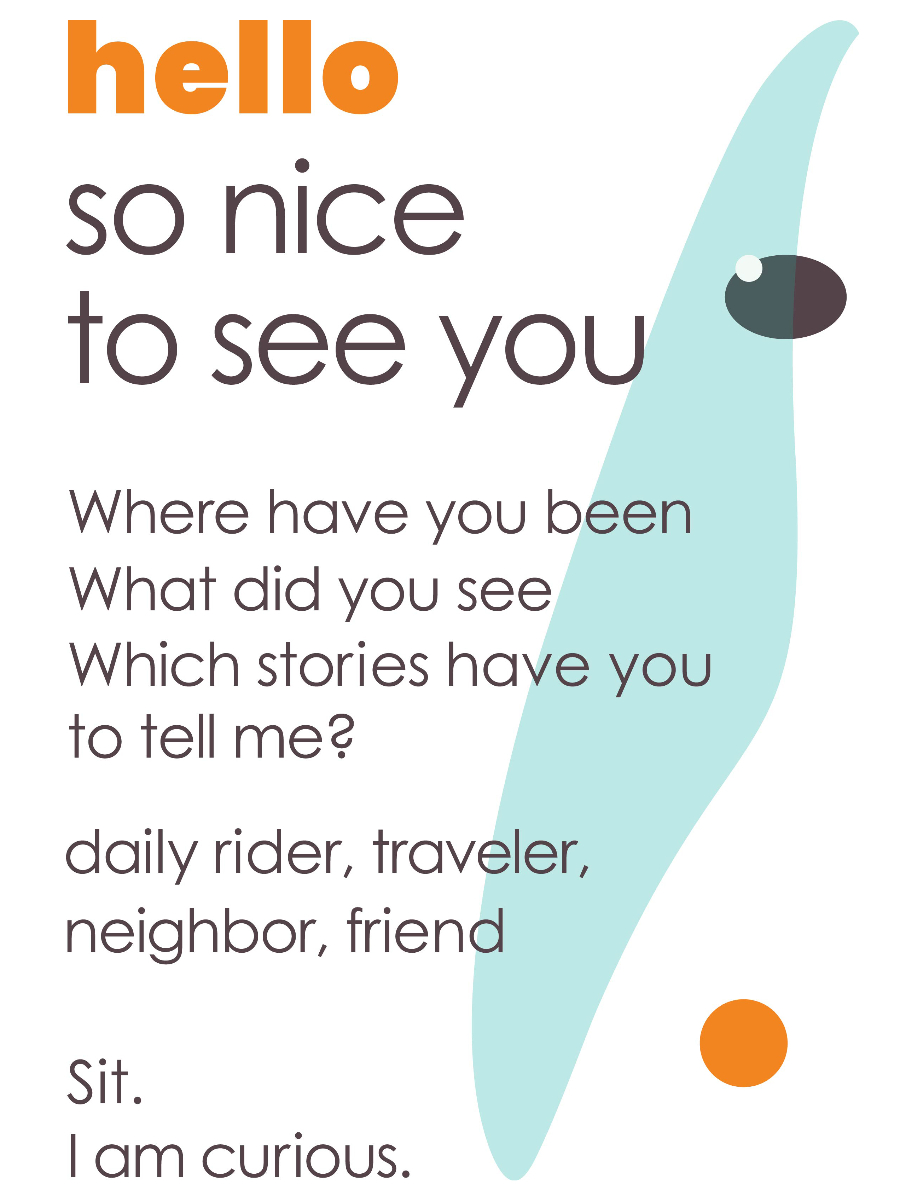 Jo Ann Yandle

I want to engage the bus rider by greeting them, acknowledging them, and engaging them with a question or two that they may reflect on as they wait, ride, and arrive.

Custer & Illinois, Route 7
Yuna Kim's artwork at Centre and Botanical.