Maple Hill Community Mural#
As part of the Vibrant Neighborhoods Grant Program, artist Kristen Vohs was selected to create a mural on the south wing walls of the Turnberry underpass located on the southeast corner of Turnberry and Richards Lake Roads.
This project is a collaboration between the City of Fort Collins Art in Public Places Program and Neighborhood Services Department, the Maple Hill HOA, and Fort Collins artist Kristen Vohs.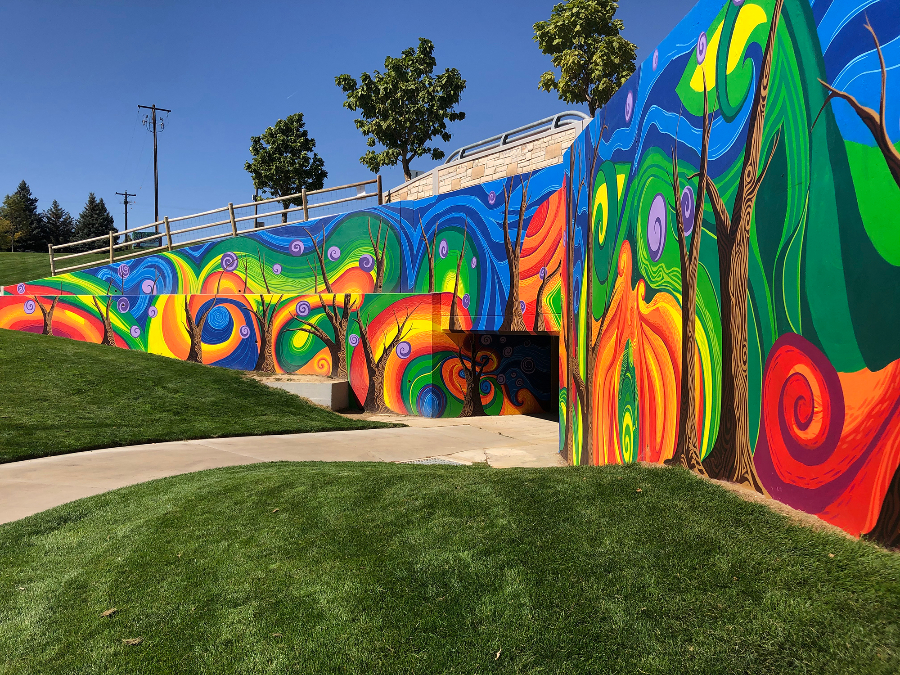 Completed Vibrant Forest Mural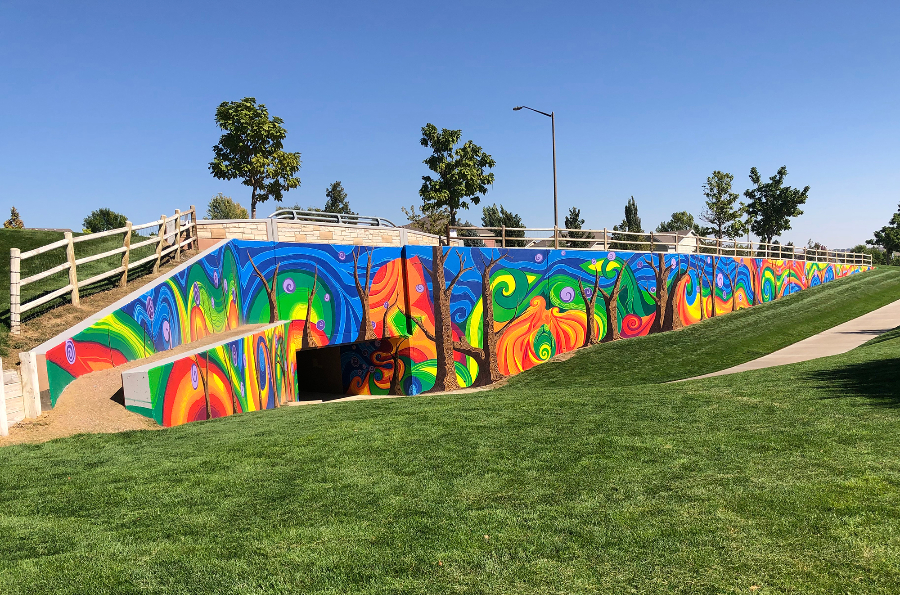 Completed Vibrant Forest Mural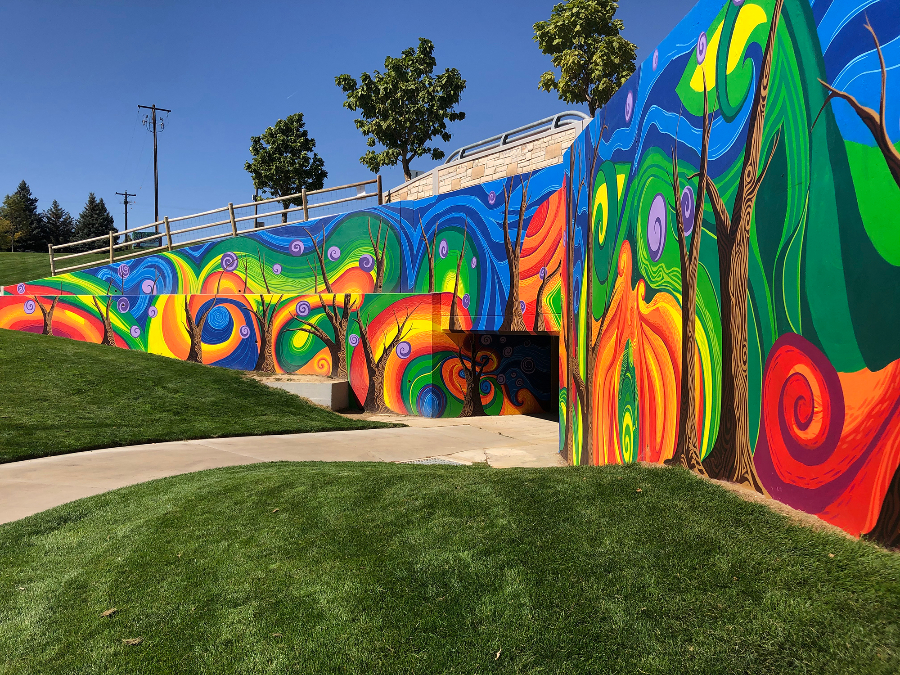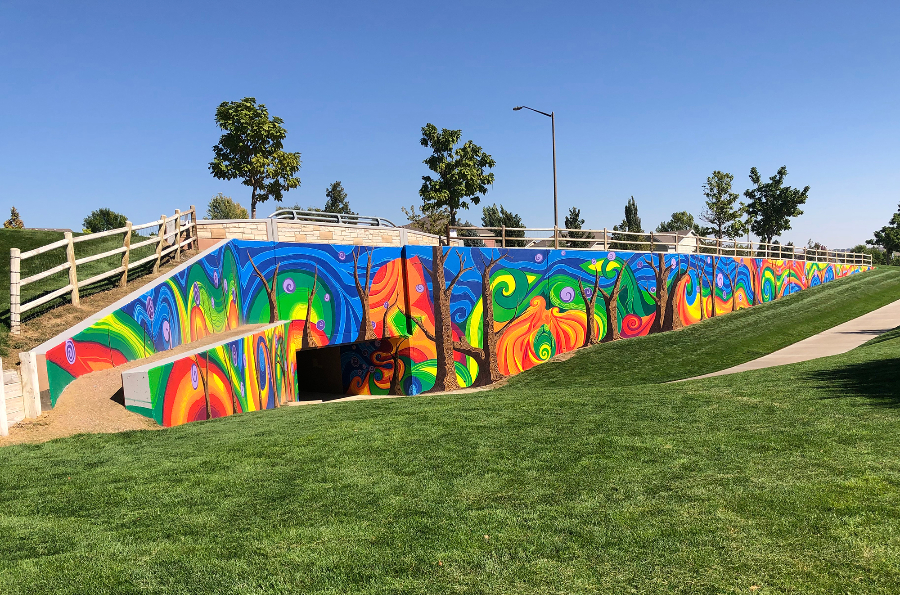 Maple Hill Community Coloring Contest#
Artist Kristen Vohs organized a coloring contest for members of the Maple Hill neighborhood and designed a coloring sheet inspired by her Vibrant Forest mural design. The Maple Hill HOA Board judged the submissions. As a prize, the three winners received a mug with their design printed on it and a gift card.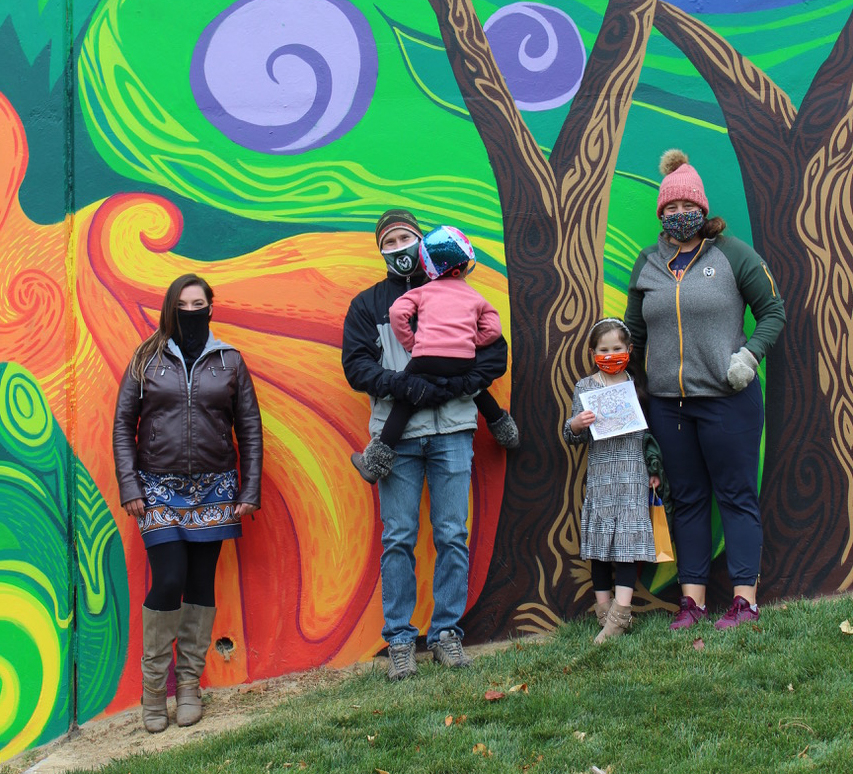 Kristen Vohs, Alyssa, and Alissa's family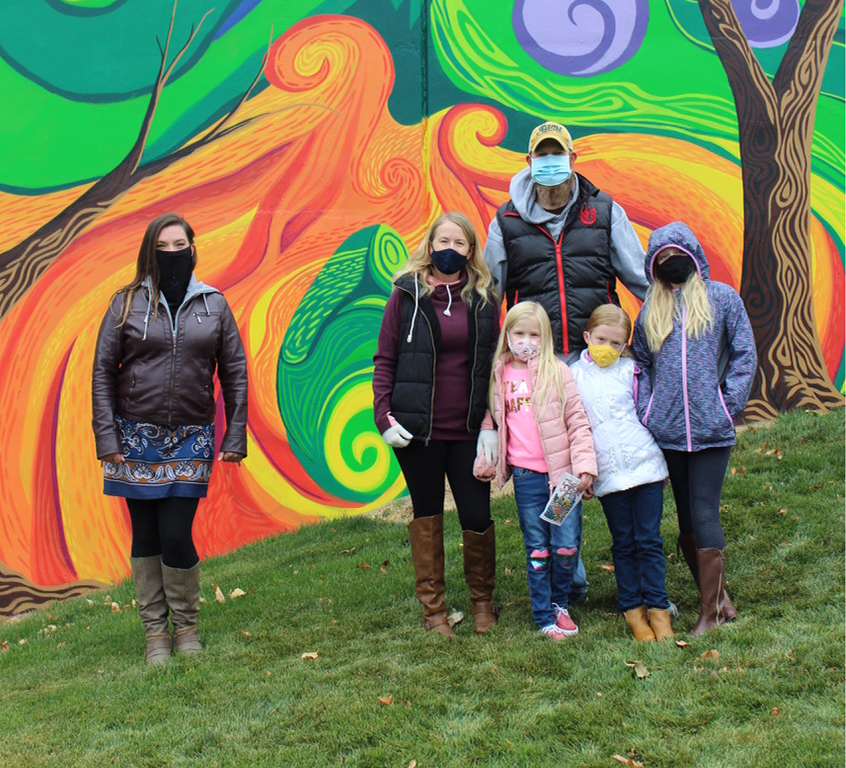 Kristen Vohs, Lily, and Lily's family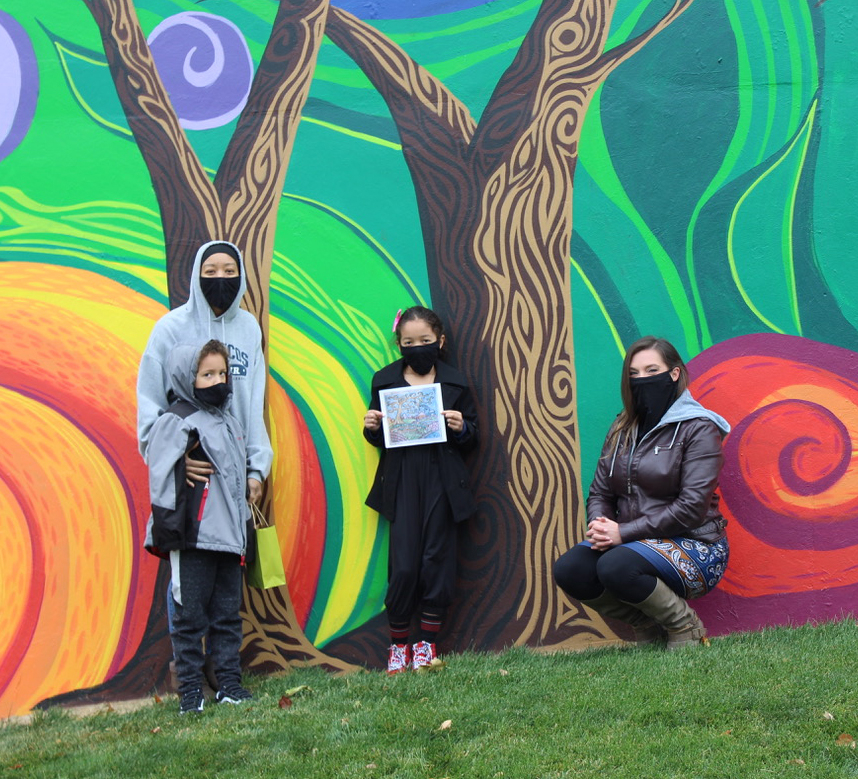 Peyton, Peyton's family, and Kristen Vohs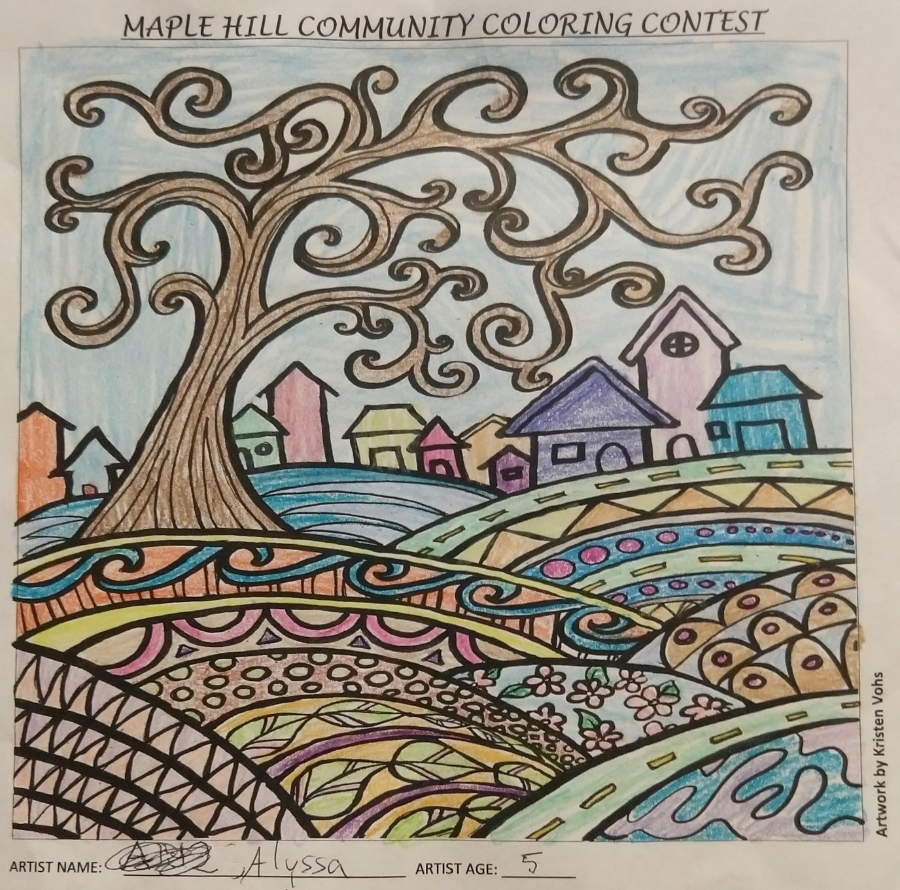 Alyssa's winning coloring page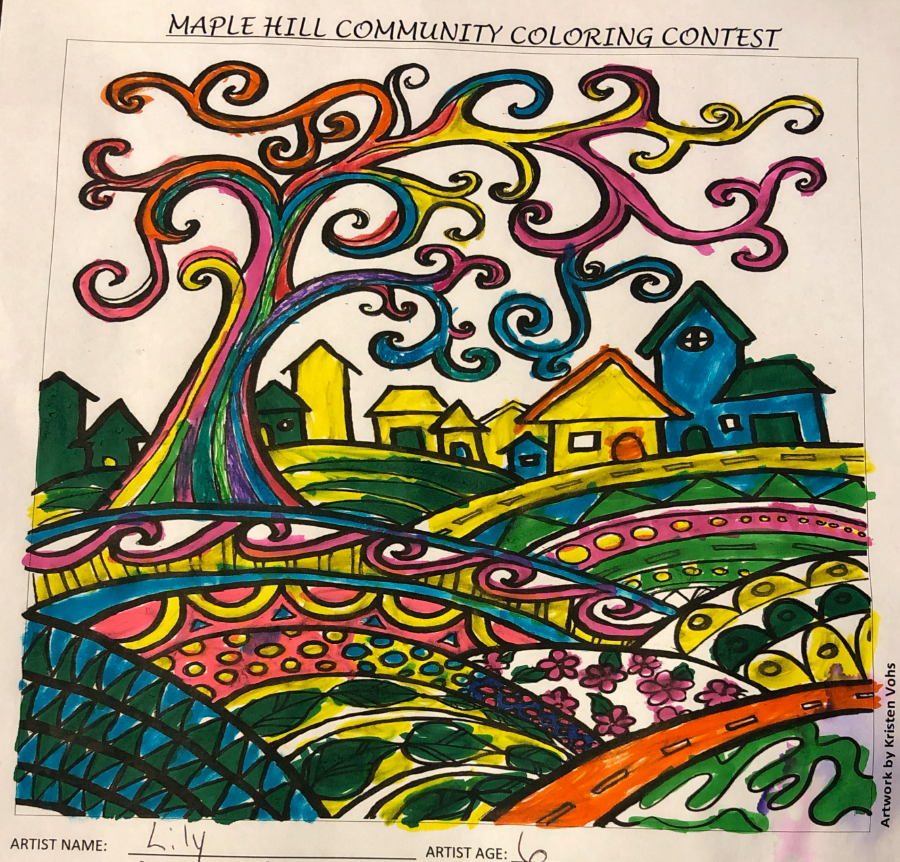 Lily's winning coloring page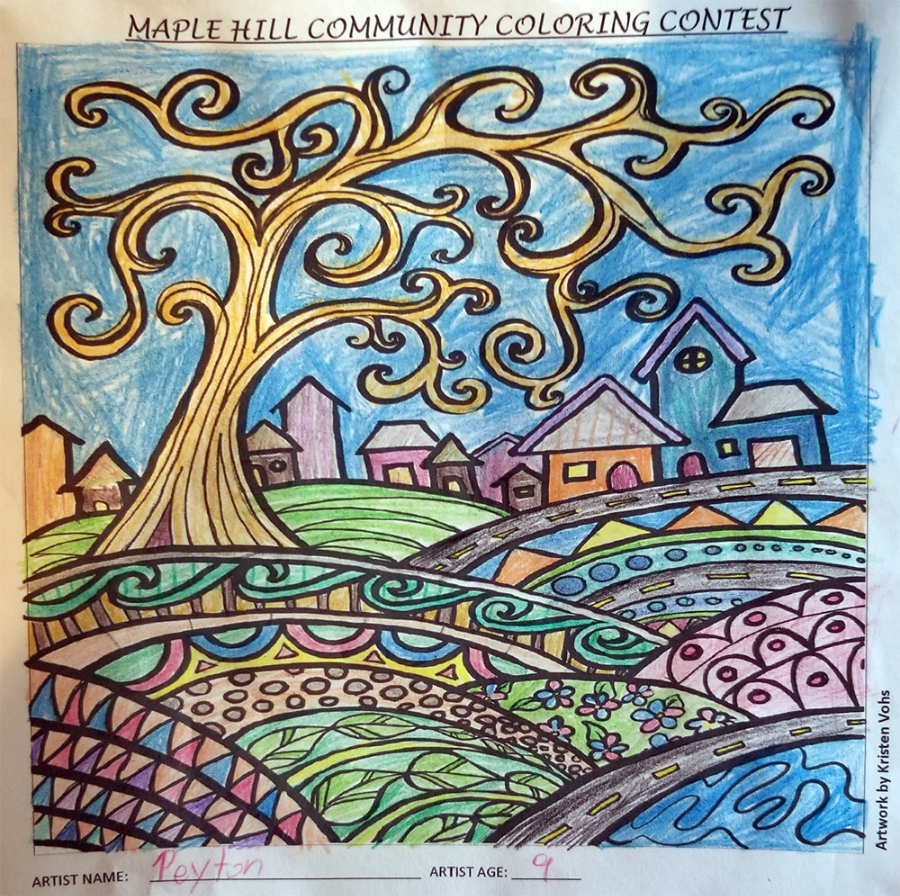 Peyton's winning coloring page