Regular Municipal Elections#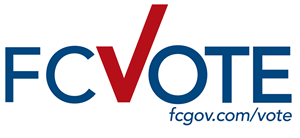 Regular municipal elections for the City of Fort Collins are held on the first Tuesday after the first Monday in April of odd-numbered years. At each regular election, voters will choose a Mayor (who serves a two-year term) and three Councilmembers (who serve four-year terms). Voters in Districts 1, 3 and 5 will elect representatives at the next regular election held on April 6, 2021. In addition to electing representatives, voters are usually presented with ballot issues, such as Charter amendments, financial issues, or initiated or referred ordinances or resolutions.
All municipal elections are NON-PARTISAN.
Special Elections#
Special elections may be called by ordinance of the City Council and may be held at any time. Special elections are often held in conjunction with the Larimer County General Election, held in November of even-numbered years, or the Larimer County Coordinated Election, held in November of odd-numbered years. Special elections are usually limited to consideration of ballot issues.