Green Burial#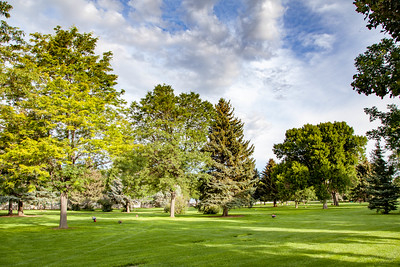 The Cemetery Division has developed a burial area for "Green Burials" located at Roselawn Cemetery called the Garden of Harmony.
In the Garden of Harmony all burials will follow certified standards set aside by the Green Burial Council. Embalming is not allowed unless using certified products for preparation as listed on the Certified Products guide on their website. There will be no outer container (burial vault) required. If a casket is used it must be of biodegradable material or the deceased can be wrapped in a biodegradable shroud.
A family requesting a green burial automatically waives the right of disinterment of the remains. The family is responsible for getting the deceased to the cemetery. Additional cremains burial can be added to the burial site.
The memorial must be flat granite no larger than 2 feet long by 1 foot wide by 4 inches thick for a single grave, or 4 feet long by 1 foot wide by 4 inches thick for two graves centered over both graves. Only one memorial will be allowed per grave; no secondary memorials permitted. The memorial will have no concrete borders; no flower vases will be allowed. There will be no plantings of any kind allowed. The Garden of Harmony will not be irrigated and maintenance will be at a minimum. In 2010 the area was reseeded with native grasses and wildflowers.