Health and Wellness
A new era in community health and wellness begins this summer in Fort Collins. A partnership between the City of Fort Collins Recreation Department, Columbine Health Systems (Columbine) and University of Colorado Health (UCHealth) will create a unique and comprehensive public health and wellness program housed at the Fort Collins Senior Center.
The recently expanded Senior Center will feature new health and wellness programs provided exclusively by two highly regarded local healthcare leaders. Columbine is the Program Manager, serving the Senior Center. In collaboration with UCHealth, mutual strengths of existing programs, new offerings, and shared resources will be a focus.
Health and wellness programmatic offerings will be placed into three broad categories to meet the needs and interests of members of the Senior Center and the local community, those categories include: Health Awareness, Lifestyle Management, and Wellness & Education.
Check out all the great Health and Wellness programs and activities for November. This month is full of great programs; Ninja Doc, Aromatherapy and more!
The City of Fort Collins, Columbine Health Systems and UCHealth have received a grant from the National Council on Aging (NCOA). The three organizations formed a partnership in 2014 to enhance health and wellness related opportunities throughout the community. The NCOA will offer their "Aging Mastery Program" through the community partnership. The City of Fort Collins is one of eight cities nationwide chosen to offer this unique and educational wellness program.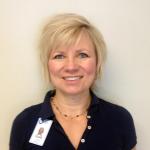 Meet Diane Horak, Health and Wellness Program Manager
Diane has ten years of experience in the Health and Wellness business. Beginning her career as a Personal Trainer at Miramont Lifestyle Fitness, she quickly became certified in nutrition and weight loss counseling. After working as a Wellness Manager and Director at Miramont, Diane began her career with Columbine Health Systems in 2007 as a Wellness Coordinator. While at that position, in addition to corporate and workplace wellness, Diane earned her Fitness Therapy Certification and began to help those (particularly 50+) who required specific wellness strategies to regain or attain their health.
Have a question for Diane? Email her at
The City of Fort Collins Recreation Department has formed a community health and wellness partnership with Columbine Health Systems (Columbine) and University of Colorado Health (UCHealth). The partnership will enable Recreation to upgrade health and wellness programs while increasing service levels.
Read the full release here. Media Release
The Fort Collins Senior Center is preparing to put some muscle into its wellness programs.
The city recreation department has joined with Columbine Health Systems and University of Colorado Health in a new partnership aimed at helping a growing and aging adult population stay healthy.
Click here to read the full article. The Coloradoan