Fitness
The Fitness program has been designed to meet the needs of our diverse population in Fort Collins. There are classes for beginners and those that are starting over and classes for the physically fit that want to try something new. Classes include: karate, tai chi, aerobics, spinning, strength training, balance classes, and more. There are even classes specifically for seniors that need a little more guidance or adaptation. We also cater to teens and youth with many classes that adapt to what interests them.
REGISTER for FITNESS CLASSES
The City of Fort Collins' Fitness Classes run on a 5 week basis. Enrollement for classes are 5 weeks in length unless otherwise noted. View our 5 week Fitness Session Dates here!
Rock out to your favorite tunes - from Classic Rock and Alternative to Pop and New Age. Blast the music and enjoy the ride!
View our daily class scheudle here! Spring Class 5 week sessions 1, 2, & 3 are viewable on this Scheudle.
BOLLYWOOD DANCE
Check out our new Bollywood Dance Instructor, Annie Larsen, and a similar class she teaches at the website below: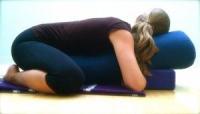 Restorative Yoga
During Restorative Yoga, instead of US doing Yoga, Yoga does US.

Our bodies hold tension of which we are unaware. Restorative yoga can provide a way to connect with instilling awareness and let go of physical contraction, which is closely aligned with mental & emotional contraction. During the practice we can open, release, & connect with self healing.
Drop in a class for only $5.50:
Mon & Wed 12-1pm Northside Community Center
Save Money and Enroll now!
All facility pass holders receive 70% off fitness classes!!!
Silver Sneakers members and City employees also receive 70% off fitness classes!
Take a look at our Personal Trainers!
View Bios & Certifications.