News
Posted on: Mon, 05-20-2013
Posted on: Wed, 05-15-2013
Posted on: Mon, 05-13-2013
Posted on: Thu, 05-09-2013
Posted on: Thu, 05-09-2013
view all news »
Features
Keep Kids Safe on the Internet!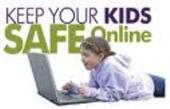 Did you know . . .
1 in 5 kids are subjected to unwanted sexual solicitation on the Internet.
1 in 5 teens ages 13-19 are taking photos of their intimate parts and sending them to friends.
25% of kids sexually solicited on the Internet told a trusted adult.
64% of teens report posting personal photos on the Internet and 58% report posting personal information such as where they live.
Join us . . .
Fort Collins police will host Internet safety presentations to increase awareness and provide tools to keep everyone safe from the dangers of the Internet.
Topics covered will include:
Sexual predators
Online enticement and grooming
Social networking websites
Cyberbullying
Email, Instant Messaging (IM), Smartphones and Sexting
Family sessions will be held Tuesday evenings (April 2, May 7, June 4, Sept. 3, Oct. 1, Nov. 5, & Dec. 3) from 6:30 to 8:30 p.m. Families will be divided into three groups: adults; 8 to 12 year-olds; and 13 to 18-year-olds for age appropriate presentations.
Presentations will be held at the Fort Collins Police Services Community Room located at 2221 S. Timberline Road.
To reserve your space . . . .
Contact Detective Keith Maynard at (970) 416-2051 or by e-mail at
Keep Track of Your Valuables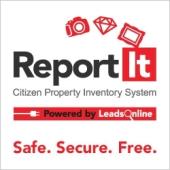 Police encourage residents to develop an inventory of their valuables in case of fire, theft, or other disasters and offers a free online system that will help keep track of your personal property.
ReportIt is a free, secure online service allowing citizens to record serial numbers and upload images for phones, electronics, and other valuables. Should those items ever be stolen, having the information will go a long way in accurately and quickly identifying your property. Citizens can access the site at reportit.leadsonline.com.
Citizens can store an unlimited number of serial numbers, item descriptions, pictures, and scans of receipts so items may be more easily identified in the event of theft. This record may also come in handy when filing claims with insurance providers in the event of loss. Citizens wanting to participate in Report It can register for the free service at reportit.leadsonline.com and begin building their personal property inventory list.
Teen Drivers & Graduated Drivers Licenses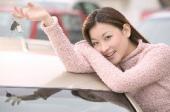 Their first year behind the wheel is critical. That's why Colorado - and other states across the country - have adopted new Graduated Drivers Licensing (GDL) laws for teens. Click to find out more about Colorado's latest GDL laws and for more information about teen driving and how to help your teen become a better, safer driver.
Video on Demand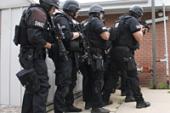 Check out our latest videos on Cable 14: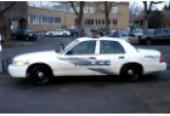 If we can't reach you, we can't alert you. Sign up for FREE emergency alerts on home, work, and cell phones, text messaging, and e-mail.