News
Posted on: Mon, 03-10-2014
Posted on: Mon, 03-10-2014
Posted on: Fri, 03-07-2014
Posted on: Thu, 03-06-2014
Posted on: Wed, 03-05-2014
view all news »
Features
Fort Collins Project - RX: Daily Prescription Drug Take-Back Program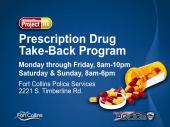 Fort Collins Police have received authorization from the Colorado Department of Public Health (CDPHE) to participate in a daily drug take-back program allowing residents to dispose of their drugs more conveniently. This service complements the Nationwide DEA Drug Take-Back events.
Residents may now safely dispose of unused, unneeded and expired over-the-counter and prescriptions medications any day of the week to Fort Collins Police Services, 2221 S. Timberline Rd., Monday through Friday, 8 am - 10 pm; Saturday & Sunday, 8 am - 6 pm. This service is free & anonymous.
Items not accepted include: intravenous solutions, injectables, syringes, mercury (thermometers), oxygen containers, chemotherapy/radioactive substances, pressurized canisters and illicit drugs.
Nationwide Prescription Drug Take-Back Day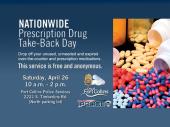 The U.S. Drug Enforcement Administration (DEA) is partnering with local law enforcement agencies for the National Prescription Drug-Take-Back Day on Saturday, April 26, 2014, from 10 a.m. to 2 p.m. to focus national attention to the issue of pharmaceutical controlled substance abuse and proper disposal methods. Drop off your unused, unneeded, and expired over-the-counter and prescription medications to the Fort Collins Police Services north parking lot at 2221 S. Timberline Road. The service is free and anonymous.
Sexually Violent Predator (SVP) Information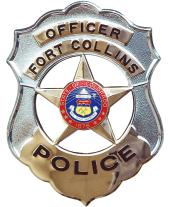 Larry Gale Seabolt Jr., who has been designated as a Sexually Violent Predator (SVP) by the Colorado Court System, has moved to Fort Collins after being released from the Department of Corrections.
A PowerPoint presentation with information concerning SVPs and a Community Notification Bulletin provide facts about SVPs in general and Mr. Seabolt specifically.
Since Mr. Seabolt has been the subject of a previous community meeting, this information is shared on this website in lieu of hosting another meeting.
Due to the mature content of this information, parents are strongly encouraged to review the SVP and public safety information before discussing it with their children.
Vigilantism, or use of this information to harass, threaten, or intimidate the offender is criminal behavior and will not be tolerated.
Coffee with Chief Hutto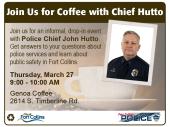 Do you have a question you'd like to ask Police Chief John Hutto?
Join him Thursday, March 27 from 9 - 10 a.m. at Genoa Coffee, 2614 S. Timberline Rd., for an informal, drop-in event. Stop in, say "hi" and get answers to your questions about police services and public safety in Fort Collins.
Chief Hutto wants to hear what's on your mind.
Youth Police Academy Accepting Applications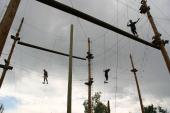 Fort Collins Police Services is accepting applications for the 14th annual Youth Police Academy. Two sessions will be offered this summer with the first session occurring the week of June 9 and second session beginning June 16. There is no cost to attend the academy.
Participants in the week-long program will receive a first hand, behind the scenes, look at law enforcement and will experience, through class work and simulations, what is involved in being a police officer in Fort Collins. The five day-long sessions enable students to gain community experience while exploring law enforcement as a possible career choice. Students will be introduced to topics such as: crime scene investigation, evidence collection, search and seizure procedures and laws, building searches, K-9s, court procedures, defensive driving and more.
The academy is open to current 9 through 12th grade Poudre School District students who have an interest in law enforcement, carry a minimum of 2.5 GPA, can pass a basic criminal background check, and have had minimal school discipline.
Applications are available from and returnable to the student's School Resource Officer and are due April 18, 2014. Students interested in participating should submit their application soon, as openings for the academy fill up quickly.
For additional information on the Youth Police Academy, the student may contact their School Resource Officer or Sgt. Dave Wilson at (970) 221-6561.
Like It, Lock It, or Lose It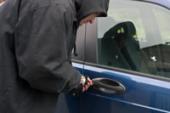 Car break-ins and garage burglaries happen all over the city and no neighborhood is immune. In the last two months, police received 62 reports of car break-ins. Most car break-ins occur late at night or in the early morning hours while residents are sleeping and the risk of getting caught is low. Garage burglaries occur mostly during the day when the garage door is left open. The good news is that many of these crimes can be prevented by following a few safety tips:
Keep garage doors closed, even when home to keep criminals out of the garage and prevent intruders from gaining access to an interior house door.
Secure all doors and window to prevent entry.
Park in well-lighted areas.
Don't leave valuables (e.g. GPS, phones, computers, etc.) in plain sight.
Contact police immediate if you observe any suspicious activity.
Select the "Crime Prevention" tab on the menu bar on the right for additional crime prevention tips.
Keep Kids Safe on the Internet!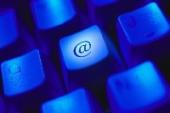 Did you know . . .
1 in 5 kids are subjected to unwanted sexual solicitation on the Internet.
1 in 5 teens ages 13-19 are taking photos of their intimate parts and sending them to friends.
25% of kids sexually solicited on the Internet told a trusted adult.
64% of teens report posting personal photos on the Internet and 58% report posting personal information such as where they live.
Join us . . .
Fort Collins police will host Internet safety presentations to increase awareness and provide tools to keep everyone safe from the dangers of the Internet.
Topics covered will include:
Sexual predators
Online enticement and grooming
Social networking websites
Cyberbullying
Email, Instant Messaging (IM), Smartphones and Sexting
Family sessions will be held Tuesday evenings (2014: April 1 & May 6) from 6:30 to 8:30 p.m. Families will be divided into three groups: adults; 8 to 12 year-olds; and 13 to 18-year-olds for age appropriate presentations.
Presentations will be held at the Fort Collins Police Services Community Room located at 2221 S. Timberline Road.
To reserve your space . . . .
Contact Randine Nelson at (970) 970-416-2384 or by e-mail at
Teen Drivers & Graduated Drivers Licenses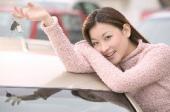 Their first year behind the wheel is critical. That's why Colorado - and other states across the country - have adopted new Graduated Drivers Licensing (GDL) laws for teens. Click to find out more about Colorado's latest GDL laws and for more information about teen driving and how to help your teen become a better, safer driver.
Video on Demand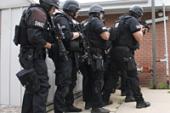 Check out our latest videos on Cable 14: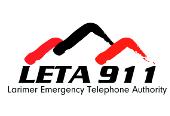 If we can't reach you, we can't alert you. Sign up for FREE emergency alerts on home, work, and cell phones, text messaging, and e-mail.