News
Posted on: Fri, 10-09-2015
Posted on: Wed, 10-07-2015
Posted on: Thu, 10-01-2015
Posted on: Wed, 09-23-2015
Posted on: Fri, 09-18-2015
view all news »
Features
Keep Kids Safe on the Internet!
Did you know . . .
1 in 5 kids are subjected to unwanted sexual solicitation on the Internet.
1 in 5 teens ages 13-19 are taking photos of their intimate parts and sending them to friends.
25% of kids sexually solicited on the Internet told a trusted adult.
64% of teens report posting personal photos on the Internet and 58% report posting personal information such as where they live.
Join us . . .
Fort Collins police will host Internet safety presentations to increase awareness and provide tools to keep everyone safe from the dangers of the Internet.
Topics covered will include:
Sexual predators
Online enticement and grooming
Social networking websites
Cyberbullying
Email, Instant Messaging (IM), Smartphones and Sexting
Family sessions will be held September 1, October 6 and November 3 (select 1) from 6:30 to 8:30 p.m. Families will be divided into three groups: adults; 8 to 12 year-olds; and 13 to 18-year-olds for age appropriate presentations.
Presentations will be held at the Fort Collins Police Services Community Room located at 2221 S. Timberline Road.
To reserve your space . . . .
Contact Randine Nelson at (970) 416-2384 or by e-mail at
Internet Safety Flyer (PDF)
Police have learned of a possible scam targeting Fort Collins utility customers. An unknown person called a local business informing them their Utilities account was delinquent and demanding immediate payment or their utilities would be disconnected in 90 minutes. The call originated from a 303 prefix. The business owner contacted the City of Fort Collins Utilities who confirmed the suspicious call was fraudulent.
Please remember:
All calls from City of Fort Collins Utilities to their customers will display the phone number (970) 212-2900 on the customer's caller identification.

Staff from City of Fort Collins Utilities wear City of Fort Collins Utilities uniforms and carry identification paperwork readily available.

Payment requests from employees of the City of Fort Collins Utilities department are never demanded within 90 minutes of the call.
Fort Collins Project - RX: Daily Prescription Drug Take-Back Program
Fort Collins Police have received authorization from the Colorado Department of Public Health (CDPHE) to participate in a daily drug take-back program allowing residents to dispose of their drugs more conveniently. This service complements the Nationwide DEA Drug Take-Back events.
Residents may now safely dispose of unused, unneeded and expired over-the-counter and prescriptions medications any day of the week to Fort Collins Police Services, 2221 S. Timberline Rd., Monday through Friday, 8 am - 8 pm; Saturday & Sunday, 8 am - 6 pm. This service is free & anonymous.
Items not accepted include: intravenous solutions, injectables, syringes, mercury (thermometers), oxygen containers, chemotherapy/radioactive substances, pressurized canisters and illicit drugs.
Like It, Lock It, or Lose It
Car break-ins and garage burglaries happen all over the city and no neighborhood is immune. In the last two months, police received 62 reports of car break-ins. Most car break-ins occur late at night or in the early morning hours while residents are sleeping and the risk of getting caught is low. Garage burglaries occur mostly during the day when the garage door is left open. The good news is that many of these crimes can be prevented by following a few safety tips:
Keep garage doors closed, even when home to keep criminals out of the garage and prevent intruders from gaining access to an interior house door.
Secure all doors and window to prevent entry.
Park in well-lighted areas.
Don't leave valuables (e.g. GPS, phones, computers, etc.) in plain sight.
Contact police immediate if you observe any suspicious activity.
Select the "Crime Prevention" tab on the menu bar on the right for additional crime prevention tips.
Teen Drivers & Graduated Drivers Licenses
Their first year behind the wheel is critical. That's why Colorado - and other states across the country - have adopted new Graduated Drivers Licensing (GDL) laws for teens. Click to find out more about Colorado's latest GDL laws and for more information about teen driving and how to help your teen become a better, safer driver.
Video on Demand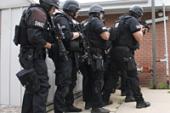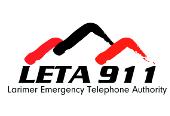 If we can't reach you, we can't alert you. Sign up for FREE emergency alerts on home, work, and cell phones, text messaging, and e-mail.