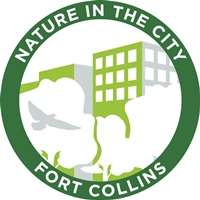 Nature in the City
The Nature in the City project will ensure that, as our community grows to its build-out population, all residents have access to high-quality, natural spaces close to where they live and work. Whether it's a formal natural area, neighborhood park, or just the open space behind your neighborhood, our primary objective is to create and maintain access to nature within Fort Collins.
WE WANT YOUR FEEDBACK ON THE DRAFT STRATEGIC PLAN
Staff is excited to announce the release of the Draft Nature in the City Strategic Plan. The Plan envisions "a connected open space network accessible to the entire community that provides a variety of experiences and functional habitat for people, plants, and wildlife."
We want your feedback on the draft plan, as your feedback is essential to the planning process. Please note that the draft plan will be available for review until February 22, 2015.
Please view the Draft Nature in the City Strategic Plan, with appendices, here (approx 9 MB).
Please view the Draft Nature in the City Strategic Plan, without appendices, here (approx 6 MB).
Once you have reviewed the plan, please click on this link to provide your feedback.
Your feedback will help staff revise the Plan in preparation for consideration by Council for adoption during their March 17, 2015 regular meeting.
STRATEGIC PLAN OPEN HOUSE
Thursday, Feb. 19
4-7 p.m.
Community Room, 215 N. Mason St.
Join us to review the Nature in the City Strategic Plan. Your voice is an important part of developing this plan, and we look forward to hearing your feedback on the vision, goals and policies that have been developed from the dialogue and data collected during the project's Inventory and Assessment phase.
Drop by anytime between 4-7 p.m.; there will be short overview presentations at both 5:15 p.m. and 6:15 p.m. by Nature in the City Project Manager, Lindsay Ex.
stay up to date
Sign up to receive Nature in the City updates.
Photo Survey
Tell us what you prefer natural spaces in Fort Collins to look like. Take our photo survey!
Photo Contest Winners
CONTACT
For questions, comments and more information on this project, please contact:
Lindsay Ex, Project Manager | 970-224-6143 |