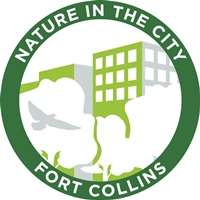 Nature in the City
The Nature in the City project will ensure that, as our community grows to its build-out population, all residents have access to high-quality, natural spaces close to where they live and work. Whether it's a formal natural area, neighborhood park, or just the open space behind your neighborhood, our primary objective is to create and maintain access to nature within Fort Collins.
Strategic Plan
City Council unanimously approved the Nature in the City Strategic Plan at their March 24, 2015 meeting. The Plan envisions "a connected open space network accessible to the entire community that provides a variety of experiences and functional habitat for people, plants, and wildlife."
Please view the Nature in the City Strategic Plan, with appendices, here.
Please view the Nature in the City Strategic Plan, without appendices, here.
Read about CSU's partnership with Nature in the City on the School of Global Environmental Sustainability's blog.
stay up to date
Sign up to receive Nature in the City updates.
Photo Survey
Tell us what you prefer natural spaces in Fort Collins to look like. Take our photo survey!
Photo Contest Winners
CONTACT
For questions, comments and more information on this project, please contact:
Lindsay Ex, Project Manager | 970-224-6143 |