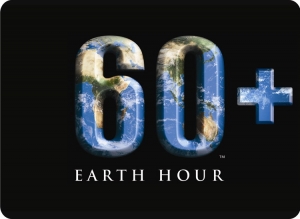 20 March 2013 (Fort Collins, CO). The City of Fort Collins announces its support of Earth Hour 2013, a global climate awareness activity that will take place for one hour starting at 8:30 pm, local time, on Saturday, March 23, 2013. In 2012, more than 7,001 cities and towns in 152 countries and territories committed to this initiative by turning off their lights for one hour as a united call for global action on climate change.
"Given 2012's record-breaking temperatures and devastating storms and wildfire events," says Environmental Services Department Director Lucinda Smith, City of Fort Collins, "raising awareness about our changing climate is ever more important. Participating in Earth Hour is an important local and global opportunity to demonstrate our personal and community commitments to environmental leadership and climate protection."
The City of Fort Collins organization has set goals to reduce its energy consumption and greenhouse gas emissions. The organization has been proactive in energy conservation in its operations by completing major lighting upgrades, which include more efficient lighting and controls. City employees are participating in "Building Energy Challenges" that help the organization reduce energy consumption through their individual actions. The City organization saved $79,000 in energy costs through previous building energy challenges. City employees are also encouraged to turn off their lighting and computing devices at home from 8:30 pm to 9:30 pm on Saturday, March 23.
Earth Hour started as a symbolic event, but it has evolved into a continuous "green" improvement that drives real actions, big and small, that are changing the world. If every American home replaced just one light bulb with an Energy Star qualified bulb, we would save enough energy to light more than 3 million homes for a year, more than $600 million in annual energy costs and prevent greenhouse gases equivalent to the emissions of more than 800,000 cars.
From Amman to Warsaw, city skylines will go dark for one hour as individuals, businesses, government buildings, schools, and major landmarks turn off non-essential lighting. A dark sky is one of the most recognizable outcomes when lights get switched off, allowing for a much better view of the stars.
For more information on Earth Hour in the US, visit
http://worldwildlife.org/pages/earth-hour
.
To learn more about what the City organization is doing, see:
http://www.fcgov.com/sustainability/pdf/2011SustainabilityReport_090612.pdf
To find out more about community energy progress, visit:
http://www.fcgov.com/utilities/img/site_specific/uploads/Energy_Policy_Annual_Update.pdf
To learn more about community greenhouse gas (GHG) progress, see:
http://www.fcgov.com/climateprotection/pdf/2011_CAPStatusReport_FINAL.pdf