Press Releases
Say Goodbye to Unwanted Mail and Phone Books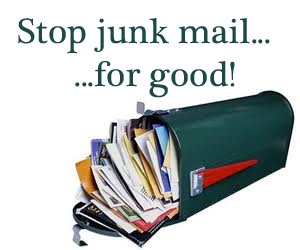 City of Fort Collins Tackling Waste by Partnering with Catalog Choice
[FORT COLLINS] (June 21, 2012) —To combat unwanted junk mail, the City of Fort Collins has joined forces with communities across the country to debut a zero-waste initiative that will allow consumers to stop unwanted phone books, catalogs, coupons, and credit card solicitations at the source. More than 80 billion pieces of unsolicited mail are received by Americans each year—and the customers and municipalities foot the bill for waste/recycling collection and disposal.
"Our goal is to get at least 15 to 20 percent (10,000 households) of the community to sign up for the free junk mail suppression program, which would result in over 300 tons of paper being saved," says Susie Gordon, senior environmental planner for the City of Fort Collins. "Based on the high levels that people in Fort Collins participate in curbside recycling and other local environmental programs, we believe we can meet or even exceed our goals."
The free service, designed by Catalog Choice—a TrustedID company and the nation's leading mail preference service—will help Fort Collins shed millions of pounds of waste and thousands of dollars in costs, one mailbox at a time. Residents and businesses can sign up for the mail preference program beginning immediately at
fcgov.com/junkmail
.
Unwanted mailings can be processed in one of two ways: the free service lets users individually select which companies' mailings to suppress, allowing customers to continue receiving favorite types of advertising; or for $35 a year, customers can opt-out of all junk mail through a provision that's universally applied to entire households (a service known as "MailStop").
"Fort Collins is a leader taking strides toward its goal of achieving zero-waste—and setting a positive precedent for consumer choice," says Chuck Teller, chief strategy officer, TrustedID. "They are empowering their constituents to stop unwanted mail and phone books at the source while cutting costs for their community."
Area residents can opt out of receiving unwanted junk mail through a special web portal at
fcgov.com/junkmail
. After they do, the City of Fort Collins will receive aggregated reports on local participation by ZIP code, solid waste diversion weights, and environmental benefits. With the annual collection and landfill cost of these mailings estimated at up to $10 per household, the cost savings will be significant.
Catalog Choice will connect Fort Collins' citizens with 4,200 direct-mail companies in order to fine-tune mailing lists. "This is a win-win service that enables both the private mail advertising companies and the Fort Collins community to be more efficient and cut waste on all ends," adds Teller.
For more details, visit
fcgov.com/recycling