Press Releases
Celebrate Soapstone Prairie Natural Area and Red Mountain Open Space's 10th Anniversary
Released on Monday, June 17, 2019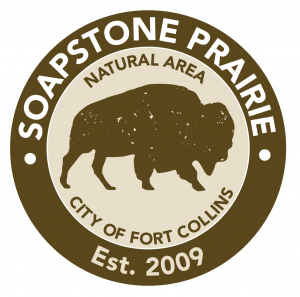 Everyone is invited to celebrate the decade since the opening of Soapstone Prairie Natural Area and Red Mountain Open Space with a ceremony and fun interactive stations.
Saturday, July 13
10 a.m.- Ceremony at Soapstone Prairie Natural Area's South Parking Lot Picnic Shelter
10:30 a.m.- 2 p.m. Visit educational stations at Soapstone Prairie and Red Mountain on your own schedule. Families are invited to enjoy a children's activity at each parking lot. The contents of the time capsule that was created in 2009 will be on display, too.
Stations at Soapstone Prairie's South Parking Lot will highlight prairie dogs and the ruins of the Guy Homestead. You can meet representatives from the Laramie Foothills Bison Conservation Herd and Folsom Grazing Association to learn how the bison and cattle they manage are achieving conservation goals.
At Soapstone Prairie's North Parking Lot, stations will highlight the endangered black-footed ferrets, the Lindenmeier archeological site, geology, and wildflowers on the trail.
At Red Mountain Open Space's parking area/trailhead, a station will highlight the special aspects of the site.
Van transportation to Soapstone Prairie is available for no charge, registration required at
fcgov.com/register
. Please carpool, parking is limited. Soapstone Prairie is 25 miles north of Fort Collins, allow approximately 1 hour driving time and carefully observe the speed limits.
The celebration activities are free, no registration required but you can sign up for updates and a reminder at
https://www.fcgov.com/register
.
###