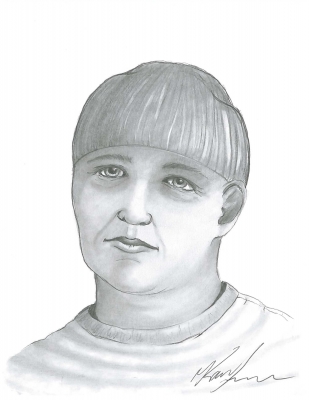 cmtuYWJAZmNnb3YuY29t alt="image for press release Indecent Exposure Incident Reported " class="pull-left img-responsive img-thumbnail" style="margin:0 20px 20px 0" /> UPDATED INFORMATION: The indecent exposure occurred in the 100 block of Sylvan Street, not North McKinley Avenue as previously stated.
On Tuesday, February 26, at approximately 8:07 a.m. Fort Collins police took a report of an indecent exposure in the 100 block of Sylvan Street.
According to the report, an 11-year-old girl was walking a dog when a man in a small dark green SUV style vehicle with tinted back windows pulled up next to her and exposed himself.
The suspect is described as being a light skinned black or medium skinned Hispanic male, in his 30's, short and slightly overweight. At the time he was wearing a grey beanie and grey shirt with red stripes.
A composite drawing of the suspect is attached.
Fort Collins police are investigating this incident. Please visit with your children about how to deal with strangers if they are approached and the importance of reporting any incident to an adult immediately. Safety tips can be found at
http://www.fcgov.com/police/pdf/childsafe.pdf
.
Anyone with information about the suspect should contact Officer Rob Knab at 970-221-6555 or Crime Stoppers of Larimer County at 970-221-6868 where you will remain anonymous and possibly be eligible for a cash reward. Crime Stoppers may also be reached through their Web site at
www.stopcriminals.org
.