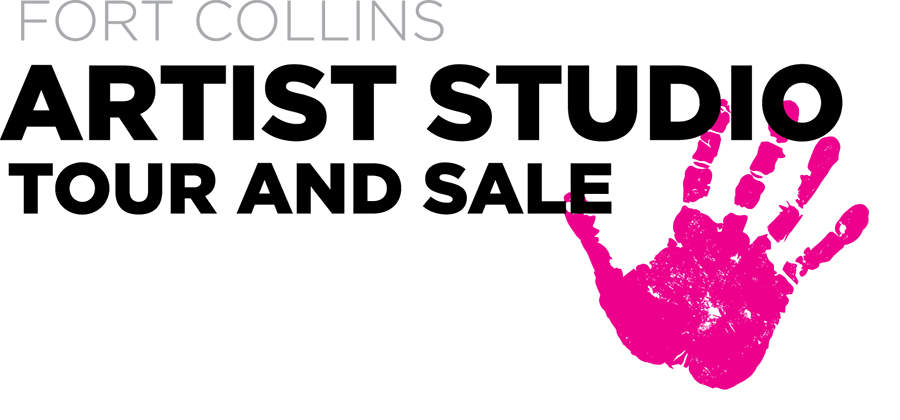 2021 Tour Dates and Hours:
Saturday, October 23, 10am–5pm
Sunday, October 24, 12–5pm
ABOUT THE TOUR
Presented by the City of Fort Collins' Cultural Services Department, the Fort Collins Artist Studio Tour and Sale is a free self-guided tour of local artist studios revealing the mysteries of the creative process to families and individuals in and around Fort Collins. Through art demonstrations and educational displays right in the artists' studios, visitors will meet the artists personally, buy original artworks, and learn about how and where artists create pottery, jewelry, photography, painting, sculpture, fiber arts, and more! The included artists reflect the amazing creative talent available right in our own community. This event is also a fundraiser for the City of Fort Collins Visual Arts Program.
Digital Brochure#
The 2021 Studio Tour is past, but you can still learn about the artists in the digital brochure.
Scan the QR Code to visit our digital brochure on your mobile device.

OR Text "studio" to 970-238-3997
Studio Tour Exhibit#
The Lincoln Center Art Gallery hosts the 2021 Studio Tour Exhibit featuring one artwork from each of the studios on the Tour. Stop by to pick up your Studio Tour Map and see the artwork to help you decide which of the studios you'll visit on the Tour Weekend,
Opening Reception: October 22, 5:00-6:30 pm
October 23, 10am-5pm
October 24, 12-5pm.
The Lincoln Center, 417 W. Magnolia St., Fort Collins, 80521
Guest Awards Juror:

Lynn Boland, Ph.D., has been the director of the Gregory Allicar Museum of Art at Colorado State University since July 2017. He has more than 20 years of experience in various academic and university museum roles. Prior to his role at CSU, he was the Pierre Daura Curator of European Art at the Georgia Museum of Art and adjunct professor in the Department of Art History at the University of Georgia.
Boland received his undergraduate degree in art history from the University of Georgia and a master's and doctoral degree from the University of Texas at Austin. His publications and exhibitions have received awards from the College Art Association (CAA), the Southeastern College Art Conference (SECAC), the Art Libraries Society of North America (ARLIS/NA), Southeastern Museum Conference (SEMC), and the American Alliance of Museums (AAM); his research and publications have received support from the National Endowment for the Arts, the Kress Foundation, and the Getty Foundation, among others. Boland specializes in 20th- and 21st-century art.
Exhibit Awards:
Sponsor's Choice ($125)
Jai Cochran, Island in the Sky
Steve Gandy, Blue Moose Art Gallery, High Park Fire
Shelley Kerr, Kerr Art Works, Breakthrough
Juror's Choice ($125)
Zoey Frank, ART342, Radiator #2
3rd Prize ($125)
Nha Vuu, Nha Vuu Studio, Lotus Field
2nd Prize ($250)
Edwin Lucia, Lucia's Glass & Stone, Agate Stone Table Lamp
1st Prize ($500)

Haley Hasler, ART342, Camerota in Quarantine
A special thanks
to

our 2021 event sponsors!#
SPONSORSHIP OPPORTUNITIES#
We are eager to work with you to build a partnership that works best for your business. Please contact us if you would like to learn about sponsorship opportunities and benefits.