Visual Arts Administrator
For rental information:
Wed-Sat noon-6 p.m., Extended hours (6-9 p.m.) on First Friday Gallery Walks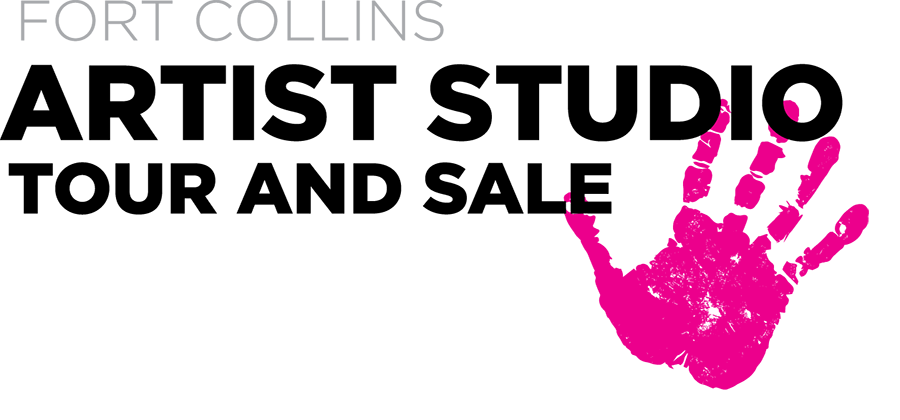 2018 Tour Dates and Hours:
Friday, September 28, 4–9pm
Saturday, September 29, 10am–5pm
Sunday, September 30, 12–5pm
ABOUT THE TOUR
The Fort Collins Artist Studio Tour and Sale is a free self-guided tour of local artist studios revealing the mysteries of the creative process to families and individuals in and around Fort Collins. Through art demonstrations and educational displays right in the artist's studios, visitors will meet the artists personally, buy original artworks, and learn about how and where artists create pottery, jewelry, photography, painting, sculpture, fiber arts, and more! The included artists reflect the amazing creative talent available right in our own community
Preview Exhibit at the Carnegie Center for Creativity:
September 12–30. Reception, Friday, September 14, 5–7 p.m.
Artist Demos at the Carnegie, Saturday, September 22, 12-4 p.m.

Meet artists from the tour and see a preview of their techniques
Diane Edwards and Jacquie Vaux 12-2pm
Beth Ayasse and Colorado Shoe School 2-4pm
Exhibit Award Winners:
Sponsor's Choice:
Diane Edwards, Sunrise Over the Swamp
Shelley Kerr, To Live
Juror's Choice:
Anne Bossert, Longstocking Table
Nanci Erskine, Been Here Before
Kumiko McKee, Isaiah
3rd Prize:
Ariana Richie, Teapot
2nd Prize:
Ayn Hanna, Linescape #34 (Energy Map)
1st Prize:
Barbara McCulloch, Three in the Market
Pick Up Brochures:
Brochures, which include the Studio Tour maps, are now available at these locations:
Carnegie Center for Creativity
The Lincoln Center
All Poudre River Public Libraries
Visit Fort Collins
Colorado Welcome Center at Fort Collins
Jerry's Artarama
The Armstrong Hotel
---
A special thanks
to

our event sponsors!
---