Visual Arts Administrator
For information:
Wed-Sat noon-6 p.m., Extended hours (6-9 p.m.) on First Friday Gallery Walks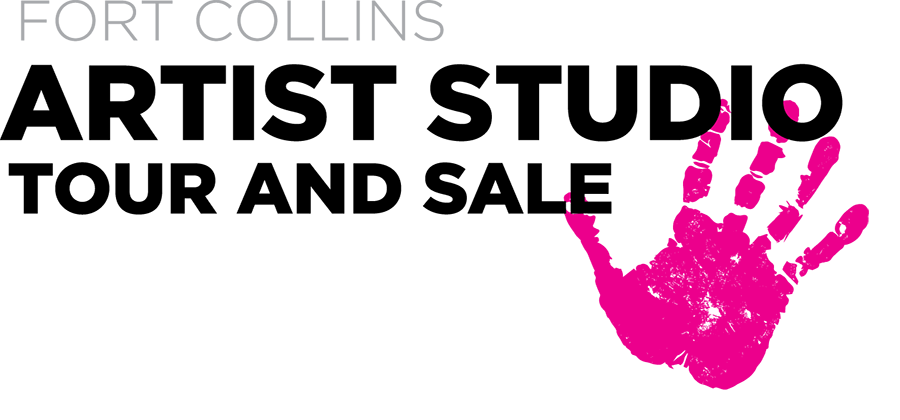 2019 Tour Dates and Hours:
Friday, September 27, 4–7pm
Saturday, September 28, 10am–5pm
Sunday, September 29, 12–5pm
ABOUT THE TOUR
The Fort Collins Artist Studio Tour and Sale is a free self-guided tour of local artist studios revealing the mysteries of the creative process to families and individuals in and around Fort Collins. Through art demonstrations and educational displays right in the artists' studios, visitors will meet the artists personally, buy original artworks, and learn about how and where artists create pottery, jewelry, photography, painting, sculpture, fiber arts, and more! The included artists reflect the amazing creative talent available right in our own community
Brochure Locations:
Carnegie Center for Creativity
Lincoln Center
Jerry's Artarama
Armstrong Hotel
Poudre River Library Branches
Senior Center
Northside Aztlan Community Center
Downtown Visitors Center
Colorado Welcome Center
…and various art related businesses around town
Preview Exhibit
at

the

Carnegie Center

for

Creativity

September 11–29. Reception, Friday, September 13, 5–7 p.m.


Join us Saturday, September 20, at the Carnegie for sneak peek artist demos:
12-3pm: Mary Caraway, acrylics on wood
Deb Tewell, felt-making
3-6pm: Gregory Mayse, oil and acrylic

Guest Awards Juror:
Jim McDonald is the Director of Cultural Services for the City of Fort Collins. Jim has extensive experience in the arts and culture sector, including as a visual art curator, arts administrator, funder and small business owner. He received his Bachelor of Fine Arts degree from The School of the Art Institute of Chicago and was a Fellow in the Museum Program at the National Endowment for the Arts.


Exhibit Awards:

Sponsor's Choice ($125 each):
Shelley Kerr, Neboa Sky Swords
David Norwood, Happy's Reef

Juror's Choice ($250 each):
Kumiko McKee, Savion
David Seibel, raku pot
Chris Wheeler, Modern Tree and House

3rd Prize ($400):
Heather Bartmann, Box Elder

2nd Prize ($600):
Anne Bossert, Marigold Credenza

1st Prize ($1,000):
Nha Vuu, Heart of a City
A special thanks
to

our 2019 event sponsors!