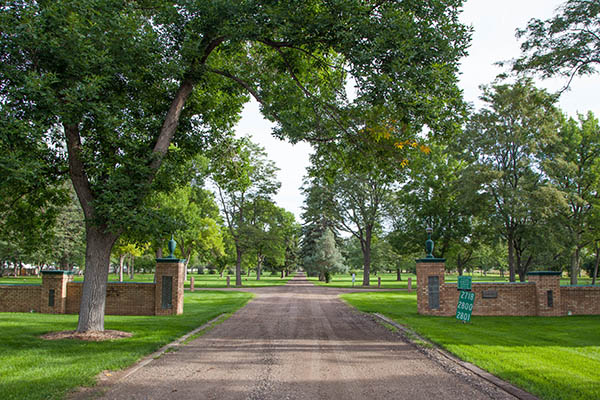 Roselawn Cemetery
2718 E. Mulberry Street
Fort Collins, Colorado 80524
970-221-6810
Hours: Open dawn to dusk daily
Roselawn Cemetery has been certified by the Green Burial Council, Inc. as an approved provider for Hybrid Burial Grounds.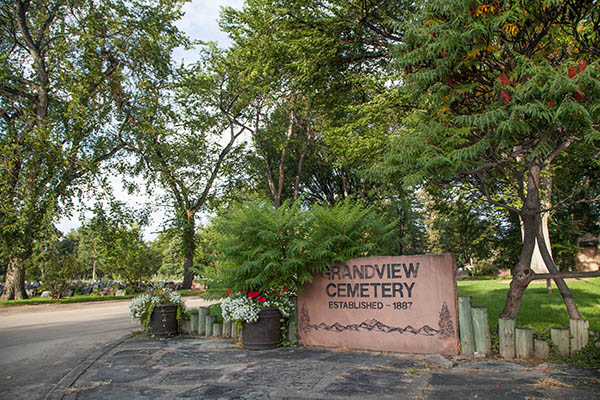 Grandview Cemetery
1900 W. Mountain Avenue
Fort Collins, Colorado 80521
Hours: Open dawn to dusk daily
Grandview Cemetery is a Certified Audubon Cooperative Sanctuary through the Audubon Cooperative Sanctuary Program (ACSP), an Audubon International program.
Find information on interment (burial) sites at Grandview and Roselawn Cemeteries by linking to the GIS maps.
To search for a person's burial site, when you enter into the site:
Click on I want to... (located in the upper left of the screen).
Click on Find a Grave Space by Name type in the individual's name.
Click on search it will show a list of grave sites.
Click on Grave Space above the person's name you are searching for and the system will zoom in to that site and additional details about the person will be provided on the left side of screen.
Grave Space ID "Key" Example G E2 1 1 1:
G = Indicates Cemetery (G=Grandview R=Roselawn)
E2 = Indicates Section
1 = Indicates Lot
1 = Grave1 = Unique number (refers to possibility of more than one burial on site)
View the Cemeteries Brochure for more information about burial options, information, and fees.
Feel free to cemetery@fcgov.com with questions or to schedule an appointment.
Our staff is committed to providing compassionate customer service to those honoring loved ones who have passed. The City manages two cemeteries: Grandview Cemetery and Roselawn Cemetery.
VISION
Anticipating the needs and services for our families while preserving the history of our community forever.

MISSION
Exceptional Care of the Cemeteries for our Community

VALUE
Commitment
Empathetic
Accuracy
Resourcefulness
Compassionate
Perpetual Care
Teamwork
Flexibility