You are subscribed as %%emailaddress%%
Master Plan Open House

The Natural Areas Department is updating its master plan, which will guide land conservation and stewardship for the next 10 years. Share your thoughts at an Open House, Thursday, January 30, 4-7 p.m. at the Fort Collins Museum of Discovery (classrooms and dome), 408 Mason Court. Posters and feedback opportunities will be in the classrooms, and an overview presentation will be given by John Stokes, Director of the Natural Areas Department at 5:15 and 6:15 p.m. in the dome. Stop by anytime between 4-7, free, no registration required.
If you can't make the open house, an online comment opportunity will be available afterwards at fcgov.com/naturalareas.
Share the trail, okay?

Rangers have been noticing more conflict between cyclists and other visitors on the Foothills Trail (which links Pineridge, Maxwell and Reservoir Ridge natural areas) and at Coyote Ridge Natural Area. You can help by following trail ettiquette; cyclists yield to all other visitors, hikers yield to horses. Prevent a ticket! Rangers will ticket cyclists riding recklessly or unsafely.
Poudre River Forum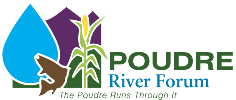 The Poudre River is life-blood for Northern Colorado communities. Bringing those communities together to celebrate the river, learn more about it, and explore its opportunities and challenges is the focus of the first annual Poudre River Forum, Saturday, February 8, at The Ranch Events Complex. The forum is sponsored by the Poudre Runs Through It Study/Action Work Group, the City is a member. Everyone is invited to the forum! Learn more >>>
Eagle Watches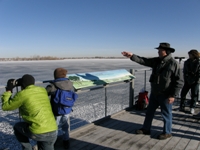 The eagles are back! Join the fun with City of Fort Collins Master Naturalist volunteers at Fossil Creek Reservoir Natural Area this winter. Bald eagles from the north make Fort Collins their winter home. They spend nights in communal roosts in cottonwood trees near the reservoir. Drop in anytime during the program, naturalists provide binoculars and spotting scopes for a better view. Meet naturalists on the viewing pier, a short walk on a paved trail from the parking lot. Free, no registration required.
Celebration of Lindenmier Site Coming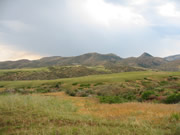 The Fort Collins Museum of Discovery and the City of Fort Collins Natural Areas Department are teaming up to celebrate the 80th anniversary of the excavations of the Lindenmeier archaeological site at Soapstone Prairie Natural Area in 2014. The site is a national treasure and is a national historic landmark. The festivities kick-off with special events at Soapstone in May and culminate with a symposium featuring Lindenmeier experts in October. Read Gary Raham, Master Naturalist's article about the site and the celebration here.
Restoration Starts at McMurry Natural Area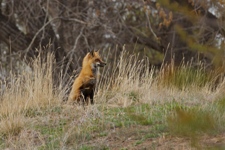 An ecological restoration project got underway this week at McMurry Natural Area. It is the second phase of a two phase project to lower unnaturally steep riverbanks to connect the river to its floodplain, expand wetland and cottonwood forest habitat and improve recreation. The site and its trails will be closed until April, 2014.

Natural Areas News is published on the first Tuesday of the month with occasional special editions. Newsletter comments are welcome. Please contact Zoe Whyman, City of Fort Collins Natural Areas Community Relations Manager, 970-221-6311 or zwhyman@fcgov.com.

To learn more about Natural Areas, visit our website.