Let Us Show YOU the Money
If you have ever wanted to have a say in how your tax dollars are spent, this is your chance! As the City of Fort Collins embarks on its 2017-2018 Budgeting for Outcomes (BFO) process, we're asking residents to consider, within each of the City's seven strategic Outcomes, what enhancements, or budget requests, should the City fund?
The City bases its budget on the 2016 Strategic Plan.
2017-2018 Budget Requests Under Review
Budget Request Details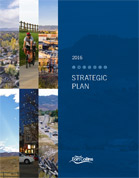 Complete information on all budget requests are available in the separate files (below), one per each Outcome.
Important 2016 BFO Dates
Now through June 3rd – Public Engagement (online tool will still be available through the end of August)
Aug. 9th – Council Work Session (high level preview of the City Manager's Recommended Budget)
Sept. 2nd – City Manager's Recommended Budget submitted to the City Clerk's Office
Sept.13th – Second Council Work Session
Sept. 20th – Council Meeting - Public Hearing
Sept. 27th – Third Council Work Session
Oct. 4th – Council Meeting - Second Public Hearing
Oct. 11th – Fourth Council Work Session
Oct. 18th – Council Meeting - First Reading of the Budget Ordinance
Nov. 1st – Council Meeting - Second Reading of the Budget Ordinance