Bicycle Safety Resources
The City of Fort Collins collaborates with the Bicycle and Pedestrian Education Coalition (BPEC) to offer bicycle and pedestrian safety education presentations for kids, families, businesses and senior groups. The BPEC, through education and encouragement, works to reduce the number of motor vehicle/bicycle/pedestrian crashes in our community, and increase knowledge and awareness about how to safely share roads. The BPEC works to increase the number of bicycle riders and pedestrians in the community, nurturing health and wellness. Visit their website at www.bpeclarimer.org.

Below are several images which illustrate safe bicycle riding. To schedule a bicycle safety presentation, please email .

Do you want to know more about your bicycle? Do you want to improve your ability to use a bicycle with confidence and competence for pleasure, utility and sport under various highway, climate, terrain and traffic conditions? Then take a look at the League of American Bicyclists Smart Cycling manual here.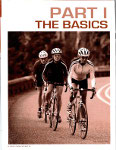 The Basics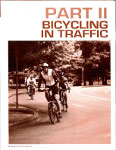 Bicycling in Traffic

Enjoying the Ride
Join us for a bicycle safety class:
Traffic Skills 101 for Cyclists
Traffic Skills 101 (TS101) is a course for beginners, returning and seasoned cyclists alike that will give you the confidence to ride safely and legally in traffic or on the trail. You will learn how to conduct bicycle safety checks, on-bike skills and crash avoidance techniques. We recommended this 7.5-hour class for adults and youth above age 14. Participants should be prepared to ride their bicycle as there is a riding portion to this class. A helmet and bicycle in good working condition are required. A water bottle is recommended.
FC Bikes sponsors this class the second Saturday every other month, free to those who pre-register. Snacks, lunch and course materials are included. Upcoming dates include December 14, January 11, and March 8. Register online for an upcoming course and someone will be in touch to confirm your interest.
Kids I Bicycle Clinic
Designed for parents, instructors explain how to teach a child to ride a bike. Topics covered include how to perform a bicycle safety check, helmet fitting and bike sizing, and basic bicycle skills.
Back on a Bike
This class is oriented toward senior citizens to help them get back into cycling.  This four day course covers the fundamentals of safe cycling in Fort Collins and includes both classroom and hands on instruction.  Cost is free
Intermediate Senior Social Cycling
Social group bike rides for senior citizens, includes 1-2 hour bike rides followed by lunch out (participants must provide own lunch). Cost is free. 
Kids II Bicycle Clinic
This 7-hour class for 5th and 6th graders covers the same topics as Traffic Skills 101, including on-bike skills as well as choosing safe routes for riding.
Or sign up for an online bicycle safety course here: www.bikeed.org/courseIntro.aspx