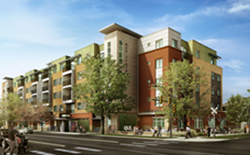 Transit-Oriented Development Parking Study
Identifying Strategies that support livable Communities
Project Overview
The City of Fort Collins is conducting a Transit-Oriented Development (TOD) Overlay Zone parking study to examine and recommend parking requirements based on parking demand information and best practices.
Adopted in 2006-07 the TOD Overlay Zone standards removed minimum parking requirements for mixed-use and multi-family dwellings with the intent of:
Incentivizing redevelopment on challenging infill sites
Showing commitment to the MAX Bus Rapid Transit (BRT) investment
Encouraging walkable compact urban development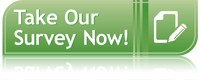 In 2013, as development activity increased in the TOD Overlay Zone, the Planning and Zoning Board and City Council expressed concerns with the increasing number of multi-family and mixed-use housing (with a student-oriented housing emphasis). The concerns include a perceived lack of development-provided parking spaces in relation to the parking demand they are generating and, in turn, potential spill-over parking into adjacent neighborhoods. Concerns have also been expressed about the need for parking structures to accommodate the envisioned density.
Project ObjectiveS
1. Implement parking standards for multi-family and mixed-use residential and commercial development.
Ensure parking standards are in conformance with adopted community plans such as City Plan.
Explore a comprehensive approach to TOD Overlay Zone parking requirements.
Base standards on data collected and best practices for a community the size of Fort Collins.
2. Engage community stakeholders.
3. Establish a policy foundation for parking as an amendment to the existing Parking Plan.
4. Evaluate a possible parking impact fee or parking fee-in-lieu.
Process and Schedule
This study will occur January 2014 through May 2014.
Extensive outreach to residents, businesses, employees, commuters and others will take place throughout the study to get input and feedback.
CONTACT INFO
Seth E. Lorson, AICP, City Planner
970.224.6189