Jeff Mihelich

Deputy City Manager

Fort Collins' new Deputy City Manager and Chief Operating Officer Jeff Mihelich holds a Master of Science degree in Urban and Regional Planning from Portland State University and comes to Fort Collins with 23 years of experience in city and county government operations.
Mr. Mihelich is responsible for day-to-day operations of the City's municipal services and staff as he works with the City's Executive Leadership Team (ELT) to implement the organization's strategic plan. He also serves as Acting City Manager in the absence of the City Manager. He joins the City of Fort Collins from Surprise, Arizona where he served as Assistant City Manager since 2011. Before that he filled the role of Community and Economic Development Director for Surprise since 2008. Prior to his tenure in Surprise, Mihelich was the Community and Economic Development Director in Illinois.
Less ...«
Wendy Williams

Assistant City Manager

Wendy Williams has worked at the City of Fort Collins for over 25 years. She was previously the Deputy General Manager at the Utilities Department, and now serves as Assistant City Manager.
Her responsibilities include oversight of Community and Operations Services (Environmental Services, Natural Areas, Lincoln Center, Museum, Recreation, Parks, Park Planning & Development, Information Technology, Operation Services, and Legislative Affairs).
Less ...«
Kelly DiMartino

Assistant City Manager

Kelly DiMartino is the Assistant City Manager for the City of Fort Collins, Colorado where she oversees the Human Resources, Information Technology, and Communications and Public Involvement departments, as well as the City's Performance Excellence Program.
Kelly has been at the City of Fort Collins for nearly 20 years and spent many years leading the City's public relations, marketing, and employee communication programs. As a member of the City's Executive Lead Team, she helped launch the City's Budgeting for Outcomes process and led the overhaul of the City's employee performance management process. She is passionate about providing an environment where employees thrive in providing exceptional service. Kelly has a bachelor's degree from Hastings College in business administration with an emphasis in marketing and an MBA from Colorado State University.
Less ...«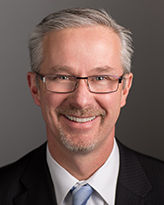 A Message From Darin Atteberry, City Manager
Hello, and welcome to the Fort Collins City Manager's Office. Here at the City of Fort Collins we are passionate about creating a vibrant, world-class community. Approximately 1,200 full-time employees, and up to 1,000 additional seasonal employees, work diligently to provide exceptional service to our residents and visitors.
We strive to be a model for an entrepreneurial, high quality City government. Over the past few years, we've deliberately moved toward an open, data-driven organization focused on accountability and results. We care about our environment, and have a strong commitment to protecting it. We care about our community, and provide high quality facilities and programs. We care about fiscal responsibility, and are dedicated stewards of the community's resources.
The City of Fort Collins operates within a council-manager form of government, which means that the City Manager is the chief executive officer of the City and is responsible for the overall management of City operations. The City Manager works in close partnership with the Mayor and City Council, who are responsible for setting the policy direction of the City.
On fcgov.com, you will find a wealth of information about our City and the services we provide. I always like to hear from you, so please feel free to e-mail me with any comments or suggestions.
Sincerely,
Darin Atteberry
City Manager

The 2015-2016 City of Fort Collins Strategic Plan reflects the input of engaged citizens, community and business partners, Mayor and Council Members, and City staff. The effort represents the first organization-wide, issues-driven, and Council-reviewed strategic plan in our City's history.
In its ongoing quest for continuous performance improvement, The City of Fort Collins has reached a new level. The nonprofit organization Rocky Mountain Performance Excellence (RMPEx) awarded Fort Collins Peak status in 2014. Peak status marks the highest level in the state program. It recognizes applicants who demonstrate systematic and mature approaches, effective deployment, process learning and process integration. The City of Fort Collins is only the fifth organization to receive this honor in the thirteen-year history of RMPEx.
Interested in how your local government is spending your tax dollars, fees and other City revenue? Open Book is an online tool designed to disclose expenses in a simple and easy-to-use format.
The City of Fort Collins Community Dashboard offers a quarterly snapshot of the community's progress in attaining key outcomes. This Dashboard reinforces the City of Fort Collins' steadfast commitment to accountability and continuous improvement.
Financial Reports

Get the scoop monthly on the City's Financial Activities including Revenue and Expenditure Analyses of the General Fund, Utilities, etc.