Jeff Mihelich, Deputy City Manager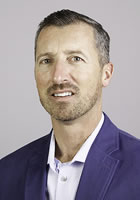 Fort Collins' new Deputy City Manager and Chief Operating Officer Jeff Mihelich holds a Master of Science degree in Urban and Regional Planning from Portland State University and comes to Fort Collins with 23 years of experience in city and county government operations.

Mr. Mihelich is responsible for day-to-day operations of the City's municipal services and staff as he works with the City's Executive Leadership Team (ELT) to implement the organization's strategic plan. He also serves as Acting City Manager in the absence of the City Manager. He joins the City of Fort Collins from Surprise, Arizona where he served as Assistant City Manager since 2011. Before that he filled the role of Community and Economic Development Director for Surprise since 2008. Prior to his tenure in Surprise, Mihelich was the Community and Economic Development Director in Illinois.
Wendy Williams, Deputy City Manager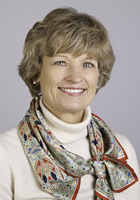 Wendy Williams has worked at the City of Fort Collins for over 25 years. She was previously the Deputy General Manager at the Utilities Department, and now serves as Assistant City Manager.

Her responsibilities include oversight of Community and Operations Services (Environmental Services, Natural Areas, Lincoln Center, Museum, Recreation, Parks, Park Planning & Development, Information Technology, Operation Services, and Legislative Affairs).
Kelly DiMartino, Assistant City Manager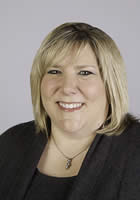 Kelly DiMartino has been with the City of Fort Collins since 1997 and currently oversees Employee and Communication Services, which includes the Human Resources Department and the Communications and Public Involvement Office.

For more than 13 years, she led the City's public relations, marketing, and employee communication programs. Kelly is the City's liaison to multiple community organizations and is a founding member of the Northern Colorado Public Communicators (NCPC). Prior to coming to Fort Collins, she worked as the Public Information Officer for the City of Grand Island, NE. She has a bachelor's degree from Hastings College in business administration with an emphasis in marketing and graduated with an MBA from Colorado State University in May, 2013.