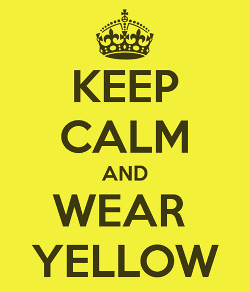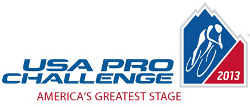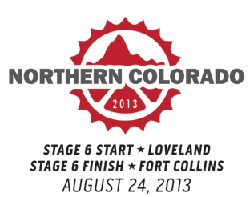 USA Pro Challenge
Embrace The Race!
The USA Pro Challenge, also known as America's Race, is an annual multi-day professional road cycling stage race that takes Colorado by storm for one week each year. Celebrated for taking racers and spectators to incredible altitudes and through spectacular Rocky Mountain scenery, the race makes its debut appearance with Stage 6 in Northern Colorado in 2013.

Stage 6 is a Northern Colorado regional collaboration hosted by Larimer County, the Cities of Fort Collins and Loveland, the town of Windsor, and Estes Park. The world's top professional cyclists will start the route in Loveland, pass through Windsor and Estes Park and finish in Fort Collins.
USA Pro Challenge Resources
City of Fort Collins residents and visitors wishing to learn more about the race will find general information at:
Fort Collins Resources
For residents and visitors seeking race information specific to the City of Fort Collins, we hope these useful links will help:
Getting About Town
The USA Pro Challenge entices international bicycle racers and fans alike. We realize the size and nature of this event will affect travel in Fort Collins on race day. The City expects to see an increase in vehicles parking, pedestrians walking and cyclists moving about town as well as some road closures. We are dedicated to ensuring the event is safe and successful; please check here for the latest updates on how to get around town.
Road Closures
Heading Downtown
Ride your bike - Bike parking is located at Pine Street and also on Oak Street between Mathews Street and Peterson Street.
Walk –Walk along Mathews Street to enter the Festival, or if you are coming from the north enter from College Avenue and Walnut Street.
Bus – Take the bus downtown. For a list of routes and schedules visit fcgov.com/transfort.
Vehicles - Car parking is available along College Avenue, which is temporarily not a through street, Laporte Avenue Parking Garage and along residential streets. If your car is towed for the USA PC, it will be relocated to the north east corner of North Howes Street and Maple Street. You must go to this lot to reclaim your vehicle.
Viewing Areas – For a list of recommended viewing areas visit NoCoCycling.com.
Facts and Advice
Cities - The Northern Colorado stage of the Pro Challenge includes: Loveland, Windsor, Estes Park and Fort Collins.
Wear Yellow - Each community has been designated a color corresponding with a jersey. Fort Collins is yellow since it is the finish line and the winner receives the yellow jersey.
Timeline - The race will start at 11:35 a.m. in Loveland at The Ranch Events Complex. Cyclists are expected to arrive in Fort Collins between 3:30 p.m. and 4:30 p.m. that day and reach the finish line by 4:40 p.m. The Festival is from noon to 6 p.m. in Downtown Fort Collins.
Finish Line - The Finish Line is located at Old Town Square and Mountain Avenue, just east of College Avenue. The awards ceremony will take place at the Awards/ Festival Stage located on Linden Street just after the winner crosses the finish line.
Burlington Northern Railroad Experience - If you are a train buff come check out the BNSF display of business-class train cars that are parked on Mason Street between Mountain Avenue and Olive Street. The public tour area is at Mountain Avenue and Mason Street. The BNSF is donating $10,000 to Safe Routes to School at 1:30 p.m. outside the locomotive.
Entertainment Lineup
More than 70 booths featuring beverages, New Belgium beer, food and many bike-centric tents.
The Awards/Festival Stage will be at the end of Linden Street with bands such as Denver favorite, The Jekylls and our local favorite, Mama Lenny and the Remedy. Music begins at 12 p.m. and will play intermittently between all the activities and awards ceremonies.
Kid's Zone featuring inflatables, a huge slide, Strider Bicycles and family fun!
Enjoy food vendors and the wide variety of restaurants located in historic Downtown.
Beer and drinks available at the festival including New Belgium beer!
Along the Mountain Avenue portion of the course in Downtown spectators can also enjoy a professional bicycle stunt show, the Women's Criterium and a kids' Strider Bicycle Race.
Women's Criterium along the finish loop of the course, noon-1 p.m. with awards to follow.
Volunteer
Volunteers are needed for a variety of tasks. To learn more, visit the USA Pro Challenge Volunteer page.