Air Quality
Spotlights
2014 Lawn Mower Rebate Program Starts April 5
Fort Collins residents will be able to take advantage of this year's Lawn Mower Rebate Program starting Saturday, April 5, 2014. Details on this year's program will be announced in the coming weeks. Interested in learning about last year's program? Read more...
The City of Fort Collins is offering Air Quality Loans of $1,000 to $10,000* to Fort Collins residents for the following home improvements:

Install a radon mitigation system,
Upgrade an inefficient wood stove or fireplace, or
Remediate mold.
*Offer subject to availability.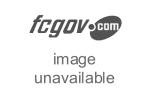 2013 Community and Municipal GHG Emissions Inventory Quality Management Plans Now Available
The City has compiled the 2012 inventories of Greenhouse Gas (GHG) emissions for the community and municipal operations. The detailed methodologies in these reference documents were developed to provide complete data transparency, and provide quality assurance and quality control procedures to ensure data integrity for the City's annual Community and Municipal GHG Emissions Inventories.
Learn What it Means to Become an HSH Volunteer!
Listen to an informative radio blog interview, where Healthy Sustainable Homes Program Coordinartor Mary Pat Aardrup and Assistant Coordinator Selina Lujan speak with Tri 102.5 FM Morning Personality Paul Wozniak about the caliber of training that volunteers for the program receive! You'll also learn more about opportunities that City of Fort Collins residents have to request FREE in-home assessments by highly-trained volunteer experts. The next volunteer training begins on February 4, 2014.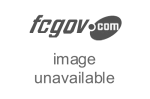 Over a decade ago, Fort Collins was among the first wave of communities in the nation to commit to reducing local greenhouse emissions. In 2008 City Council adopted carbon reduction goals and the Climate Action Plan was developed to outline strategies to meet these goals. In July 2013, the city issued the 2012 Climate Status Report to provide residents with an update on the progress made toward achieving these goals.
Learn more about the City's efforts toward climate protection.
The Healthy Sustainable Homes program is a free, volunteer-driven program that helps families improve the indoor air quality of their homes. Through awareness and education, the Healthy Sustainable Homes program provides low-cost or no-cost solutions that help residents create a healthier home. Residents can request to have (2) certified Master Home Educators conduct a FREE healthy home assessment. The assessment focuses on biological pollutants, chemical contaminants, and safety hazards and residents can receive conservation gifts that promote sustainability in their home. Call (970) 416-2832 to sign-up for an assessment today!
Did you know that testing your home for radon is simple and life-saving? The City of Fort Collins encourages all citizens to test their homes for radon. The most recently calculated data tells us that approximately 500 lung cancer deaths occur yearly in Colorado due to radon exposure. Inexpensive radon test kits are available at the Fort Collins Senior Center, 1200 Raintree Dr., and the Fort Collins Development Review Center, 281 N. College Ave. Air Quality Loans are also available to help residents who need to install a radon mitigation system or to upgrade an inefficient wood stove or fireplace. Learn more about radon today!
Fort Collins' Air Quality Plan provides policy direction and high level strategies that guide the City's progress toward continually improving Fort Collins' air quality. The principles and policies in the 2011 Air Quality Plan were developed as part of the extensive year-long goal to update the overall City Plan, as well as the Transportation Master Plan.
1,525 randomly selected citizens were surveyed during the summer of 2011 about air quality and recycling beliefs and actions. The survey had a 30% response rate. Results generally indicate strong support for environmental programs and showed an improvement in awareness/participation above the 2007 survey results.
Dealing with Chronic Asthma Issues
If you or a loved one needs tips for dealing with chronic asthma, plan to attend one of Poudre Valley Hospital's "Taming the Tiger" classes. For more information, contact Poudre Valley Hospital Respiratory Therapy Department at (970) 495-8153.
Learn About Local Air Pollution Levels
There are a number of options available for learning about air pollution levels in and around the City of Fort Collins.
Register for EnviroFlash, an e-mail and pager notification system that provides subscribers with instant air quality information. It can be customized for individual needs.
Visit the Colorado Daily Smoke Advisory and Outlook issued by the Colorado Department of Public Health and Environment.
Read hourly air pollution measurements in Fort Collins, including information about fine particle levels. Or, call the State Health Department Daily Air Quality Bulletin at (888) 484-3247