Clear the Air with a Zero Interest Air Quality Loan
The City offers air quality loans for radon mitigation and other home projects that improve air quality. Learn more about our Air Quality Loan Program.
What is radon?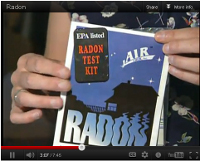 Radon is an invisible, odorless, radioactive gas created during the natural decay of uranium in the soil. Radon is everywhere, and Colorado has higher concentrations than other regions. Radon gas is drawn into homes and other buildings through cracks and openings in basements, crawl spaces and slabs. Radon levels vary from house to house and have nothing to do with age, quality or upkeep of the home.
Why is radon a concern?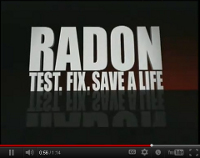 Radon gas has been shown to cause lung cancer in people who are exposed to elevated levels over a long period of time. The US Environmental Protection Agency (US EPA) recommends radon reduction if your home level exceeds 4 picocuries per liter of air (pCi/L). If you smoke and your home has an elevated radon level, your risk for lung cancer is especially high. Test for radon in your home! Radon is easy to test and easy to fix.
What are radon levels in Fort Collins?
Thousands of Fort Collins homes have been tested for radon by individual homeowners and private radon testers. Test results indicate that three out of four Fort Collins homes have radon levels of 4 pCi/L or above. But don't let these numbers scare you away from Colorado! Radon is a problem that can be fixed.
For more information:
Physical Address: 215 N Mason St., Fort Collins, CO 80524
Mailing Address: PO Box 580, Fort Collins, CO 80522-0580
Phone: (970) 221-6604
Fax: (970) 224-6177
Email:
Normal Business Hours: 8 a.m.-5 p.m. M-F