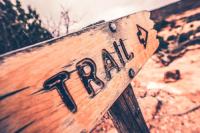 Desinged for adults ages 50 years & up who enjoy a good physical challenge, but can also accommadate a range of individual paces. Ages 18 years & up are welcome. Depending on the snow levels, these trips could become hikes instead of showshoeing.
No formal instruction, but trips are led by experienced guides with wilderness first aid training. Vans are equipped with portable AEDs and guides carry spot GPS positioning in case of emergency.
Trips are from (8 a.m.- 4 p.m.) unless otherwise noted. Register for any of the trips below here.
Mount Margaret: Friday, Apr. 28
Turkey Roost Cherokee Park: Wednesday, May 3
Bobcat Ridge: Wednesday, May 10
Homestead Meadows: Thursday, May 18
Dadd Gulch: Friday, May 26
Deer Mountain: Wednesday, May 31