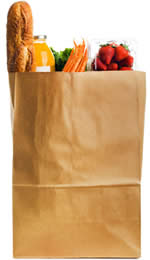 About the Rebate Program
The City of Fort Collins offers a rebate to qualified residents for sales tax paid on food during the previous year. The rebate program runs from August 1 through October 31 each year and is designed to assist low income individuals, families, and seniors who live within Fort Collins city limits. Qualification for the rebate is based on annual household income. Qualified applicants may receive $56 per person in their household.
Qualifications and Instructions (PDF 62KB)
2014 Application available for download on on August 1, 2014.
The City also offers rebates for utilities and rent OR property tax paid during the previous year (2012). These are available to people who are aged 65 years or older, OR who are disabled, AND who meet the income requirements.
A Fort Collins resident may qualify only for the food tax rebate, or depending on income, age, and disability status, may qualify for all three rebates.