City of Fort Collins Management Assistant Program
The City of Fort Collins Management Assistant program allows current Master of Public Administration students and recent graduates the opportunity to gain valuable career experience in a wide variety of areas of municipal operations. This position provides future municipal leaders with the opportunity to learn from seasoned professionals in a community consistently rated as one of the best places to live in the country. The Management Assistant will have the opportunity to learn about the inner-workings of a full-service city.
The Management Assistant will be provided the opportunity to work on projects based in a variety of City departments while maintaining a "home base" in the City Manager's Office. Management Assistant will be involved in research, analytical work, and managing special projects. This position represents a one-year internship.
For a detailed description of the position, click here.
2015 Recruitment Process
ESSENTIAL DUTIES AND RESPONSIBILITIES:
Assist the City Manager's Office in researching high-level issues of concern as they arise.
Performs entry level program analysis, organizational and administrative field studies, and statistical analysis of research data.
Reports findings of research or study to the City Manager or other executive staff and elected officials in writing and in person.
Participate in development and implementation of City's Performance Excellence Program.
Act as a liaison between the City and the community at City events.
Attends weekly City Council Meetings, Strategic Issues Team, and Executive Lead Team.
Attend meetings on behalf of or in conjunction with management.
Plan and coordinate various meetings.
Attend skill and knowledge development conferences.
Participate in the City Budget process.
Review, update and implement Department operations policies and procedures.
Other duties as assigned.
EDUCATION and EXPERIENCE:
Graduation from an accredited four-year college or university with major course work in a field related to Public or Business Administration, Political Science, social sciences or closely related field. Applicants must have completed or substantially completed coursework toward a Master of Public Administration or closely related degree by June 2015.
Application deadline is Tuesday, January 20th, 2015 at 5:00 PM. Applicants shall submit the following to Travis Machalek, City Manager's Office at or P.O. Box 580, Fort Collins, CO 80522:
A cover letter stating interest and intent;
A current resume;
Three references with daytime phone numbers.
Please submit this information in one .doc/.docx or .pdf file if possible
Current Intern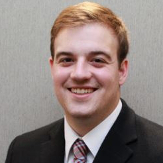 Travis Machalek will earn his MPA from the University of Kansas in April of 2015. He completed his undergraduate work in 2012, graduating from the University of Wyoming with a Bachelor of Arts in Political Science. Prior to his employment with Fort Collins, Travis worked for the City of Laramie, WY (2011-2013), and for Douglas County, KS (2013-2014). Travis' desire to work for a performance driven organization committed to building a world-class community led him to the City of Fort Collins. He is honored to have the opportunity to serve the community as a Graduate Management Assistant.
Previous Interns
| Year | Name | Location | Position |
| --- | --- | --- | --- |
| 1983-84 | Wendy Williams | City of Fort Collins, CO | Assistant City Manager |
| | Mark Rohloff | City of Oshkosh, WI | City Manager |
| 1984-85 | Jody Kole | Grand Junction, CO Housing Authority | Executive Director |
| | Deborah Sagen | University of Colorado - Health Center | Associate Director |
| | Susan Loo | City of Louisville, CO | City Councilmember |
| 1985-86 | Ann Turnquist | Poudre Fire Authority | Administrative Services Director |
| | Mark Campbell | Multnomah County, OR | Acting Chief Financial Officer |
| | Don Gaeddert | City of Larned, KS | Retired City Manager |
| 1986-87 | Julia Novak | Novak Consulting | President |
| | Todd Vance | VA Hospital, Salem, VA | Clinical Psychologist |
| 1989-90 | Jon Ruiz | City of Eugene, OR | City Manager |
| | Steve VanderMeer | Hometown Connections | Senior Vice President |
| 1990-91 | Kristin Epley | University of Colorado - Boulder | Sustainability Project Manager |
| 1991-92 | Stet Schanze | Gray Manufacturing | President |
| 2000-01 | Heather Brooks | Alamosa, CO | Town Manager |
| 2002-03 | Sam McFerran | Christ House | Associate Administrator |
| 2011-12 | Josh Jones | City of Xenia, Ohio | Assistant City Manager |
| 2012-13 | Kelly Unger | Town of Windsor, CO | Management Assistant |
| 2013-14 | Pamela Weir | Sierra Vista, AZ | Management Analyst |