Mayor Wade Troxell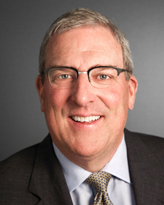 City Mailing Address:
P.O. Box 580, Fort Collins, CO, 80522
Work/Office:
970-416-2154
Cell:
970-219-8940
E-mail:
Want to e-mail all City Councilmembers and the City Manager at once?
Use:
City/Colorado State University Leadership Committee
Colorado Municipal League (CML) Executive Board
Disaster Council/Policy Coordination Committee
Forfeited Property Disposition Committee
Northern Colorado Regional Airport Commission
Platte River Power Authority, Board of Directors
Links
---
Email Transparency Project
Under the Colorado Open Records Act (CORA) all emails to and from City Council are subject to public disclosure, with limited exceptions. To promote transparency, emails will be visible in an online archive, unless the sender puts #PRIVATE in the subject line of the email. However, the City of Fort Collins can't guarantee that email to or from Council marked "#PRIVATE" will remain private under CORA.
Accessing the Email Archive
Login ID:
Password: City-80521
NOTE: The Login ID and password are case sensitive
If your questions or comments pertain to City services, please refer to Access Fort Collins at fcgov.com/accessfortcollins, a one-stop shop to get your questions and comments automatically directed to a staff member who can assist you, or read the FAQ.