Library Park Water
and

Sewer Improvements
Tell us how we did! Utilities appreciates your feedback. Please take a minute to complete the survey and let us know about your experience during the project.
Description
From May - August 2018, Fort Collins Utilities replaced old and undersized water and sewer infrastructure in the Old Town Library Park neighborhood.

At nearly 100 years old, the 4-inch waterlines that were replaced, were some of the oldest in the city and beginning to show signs of restricted flows and reduced water quality.

The larger, upgraded infrastructure improves:
water quality
reliability
fire safety by providing additional water flow
The aged sanitary sewer infrastructure also was upgraded to prevent future drainage concerns.
Stay Informed
Sign up for project updates, street closure information and more.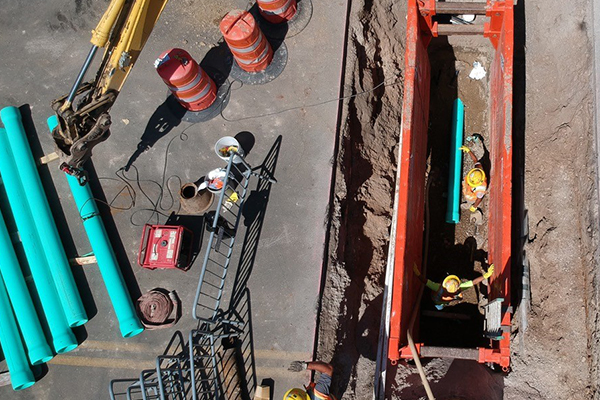 Crews preparing sewer line for pipe-bursting.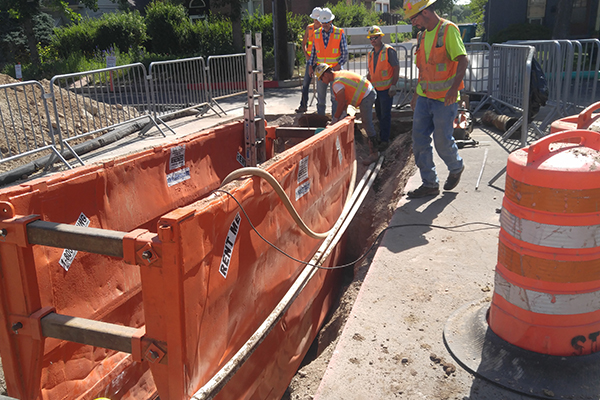 Crews get equipment ready for pipe-bursting.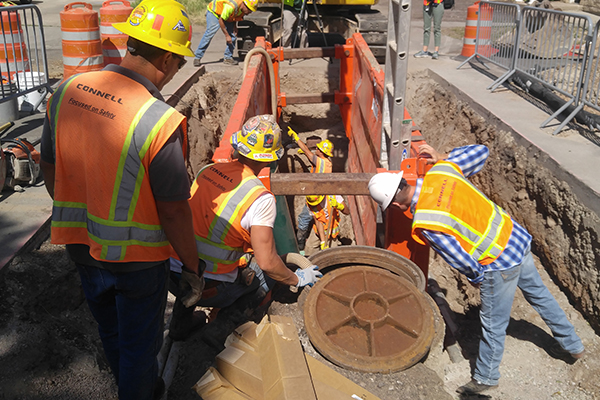 Pipe-bursting begins.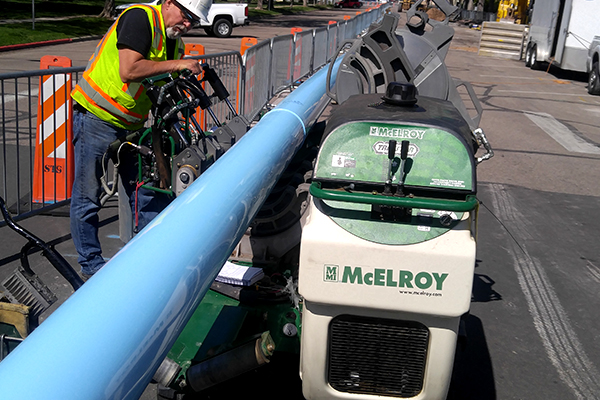 Fusing PVC waterline in preparation for pipe-bursting.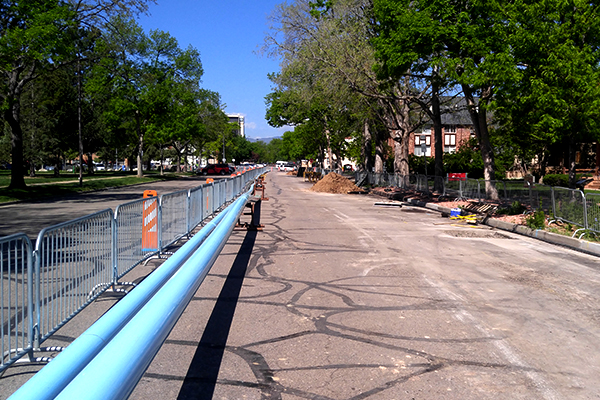 Waterline ready for installation.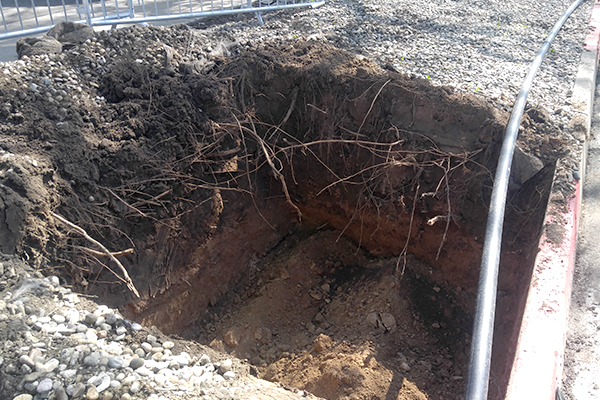 This pit allows for a future waterline tie-in.