Library Park Water
and

Sewer Improvements
Description
From May - September 2018, Fort Collins Utilities will replace old and undersized water and sewer infrastructure in the Old Town Library Park neighborhood.

At nearly 100 years old, the current 4-inch waterlines are some of the oldest in the city and are beginning to show signs of restricted flows and reduced water quality.

The larger, upgraded infrastructure will improve:
water quality
reliability
fire safety by providing additional water flow
The aged sanitary sewer infrastructure also will be upgraded to prevent future drainage concerns.
---
---
Trenchless technologies will be used to minimize street excavation. New PVC pipe will be installed and periodic disruptions to water services will be necessary to connect services to the new waterlines. Customers will be notified prior to shutoff.

Home and business access will remain open, however road closures will limit parking and driveway access.

Temporary sidewalk fencing and detour routes will be clearly marked for pedestrian and bicycle traffic.

Large construction operations, including heavy equipment, dirt hauling and associated noise and dust will be present during the construction period.

---

Tuberculation can be an issue in Fort Collins' older waterlines.

Tuberculation is the development of corrosion products on the inside of iron pipes. The corrosion is reddish-brown and of various sizes.

This phenomenon happens in older iron waterlines used for water supply. Tuberculation makes pipes rough inside, which can reduce pressure and efficiency in the distribution system. In severe cases, it can cause pipelines to leak.

---

April 5, 2018 -- Due to several concerns about the timing of work in the alleys of the Library Park construction (Phases 4 and 5), Connell Resources has added an extra work crew beginning June 4.

With the additional help, construction of the north alley has been moved to June 4-29. The south alley is now scheduled for July 6-August 3. See the phasing plan for more details.

This improvement ensures that all work is completed well in advance of New West Fest.

Please note: The adjusted schedule includes some overlap of Phases 3, 4, and 5. This will not adversely impact the traffic/parking closures for each phase.

Also, those affected by the loss of public parking will be offered hourly parking vouchers. Utilities representatives will be in contact with individual businesses and residents to address impacts to private parking.

---
Open House
Old Town Library, Community Room 1
201 Peterson St. (map)
5:30 - 7 p.m., Thur., March 22
Open House postcard
---
Stay Informed
Sign up for project updates, street closure information and more.
---
---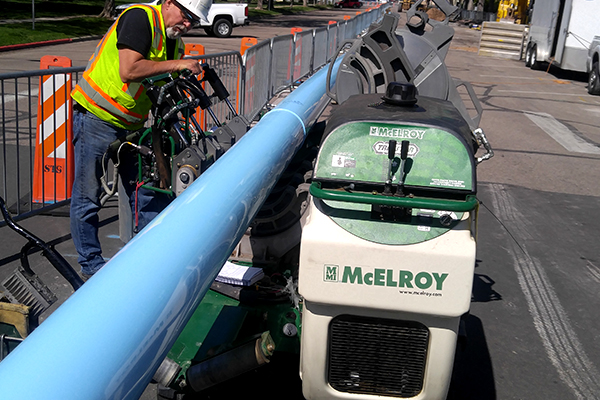 Fusing PVC waterline in preparation for pipebursting.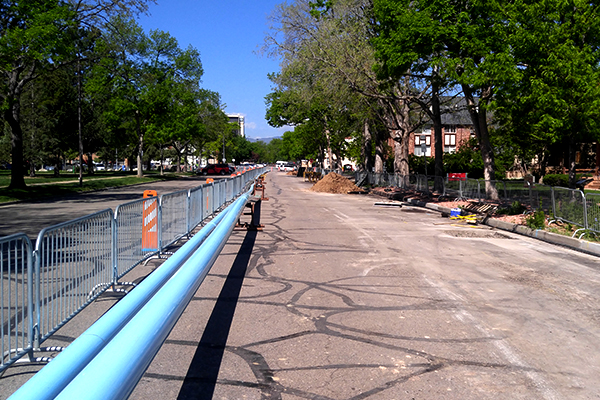 Waterline ready for installation.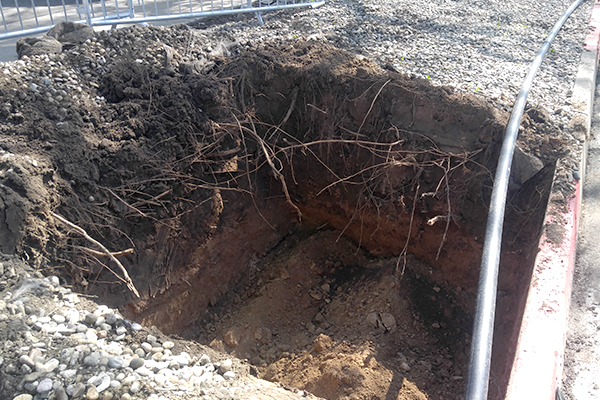 This pit allows for a future waterline tie-in.