We Are Fort Collins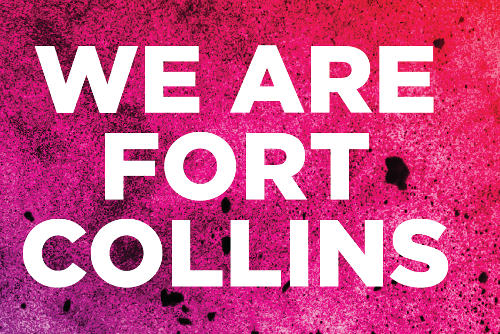 The City's new 'We are Fort Collins' multilingual banners are one of the ways the City is working on our commitment to celebrate diversity and support an inclusive community, where all of our residents and visitors feel valued. The banners are built around the linguistic diversity within Fort Collins and include the 13 languages most spoken here as well as two Native American languages to acknowledge the ancestral language and place name of the area.
Business Listening Session
Fourteen people representing 11 businesses attended a business listening session hosted by City Manager Darin Atteberry, Mayor Wade Troxell and City Council at Austin's on Harmony Road on January 31. Among the topics discussed were broadband, small business support and development review. The City will host these sessions throughout the year as part of a strategy to improve business engagement. For more information, contact Shannon Hein at mailto:shein@fcgov.com or 970.416.2294.
Land Bank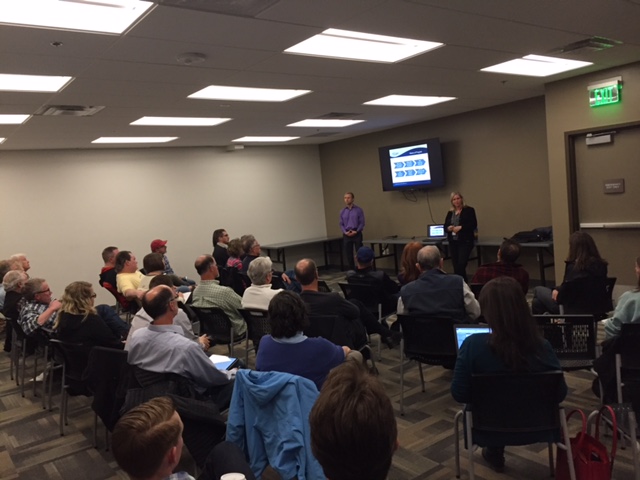 City Council at its regular meeting February 20 will consider proposed changes to the Land Bank program to allow affordable housing development for a larger income range and to amend specific disposition criteria. The Land Bank is the City's only long-term affordable housing incentive. Currently the bank has four parcels of land reserved for future affordable housing communities. A fifth parcel was sold to Housing Catalyst, formerly known as the Fort Collins Housing Authority, which is developing a 96-unit rental community on that parcel. The proceeds from the sale of this parcel will be used to acquire additional land.
Economic Health: Ask Us Anything



Did you know the City of Fort Collins is a Legacy Sponsor of Fort Collins Startup Week? Economic Health Office staff, including Director Josh Birks and Economic Health Manager SeonAh Kendall, will participate in an "Ask Me Anything" session during Fort Collins Startup Week, 1-2 p.m. March 1 at the Carnegie Center for Creativity, 200 Mathews St. Startup Week will be February 23-March 2 with activities across town. For the full schedule, go to https://www.startupfoco.com.
Urban Renewal Authority Board Seat


City Council is seeking an eligible resident representative for the Urban Renewal Authority (URA) Board. Recent legislation has created an opportunity to expand the current URA Board to 11 members. Additional members will include County, School Board, Special District, and City appointees. City Council will appoint this new board position. Apply.
Healthy Homes Volunteers Needed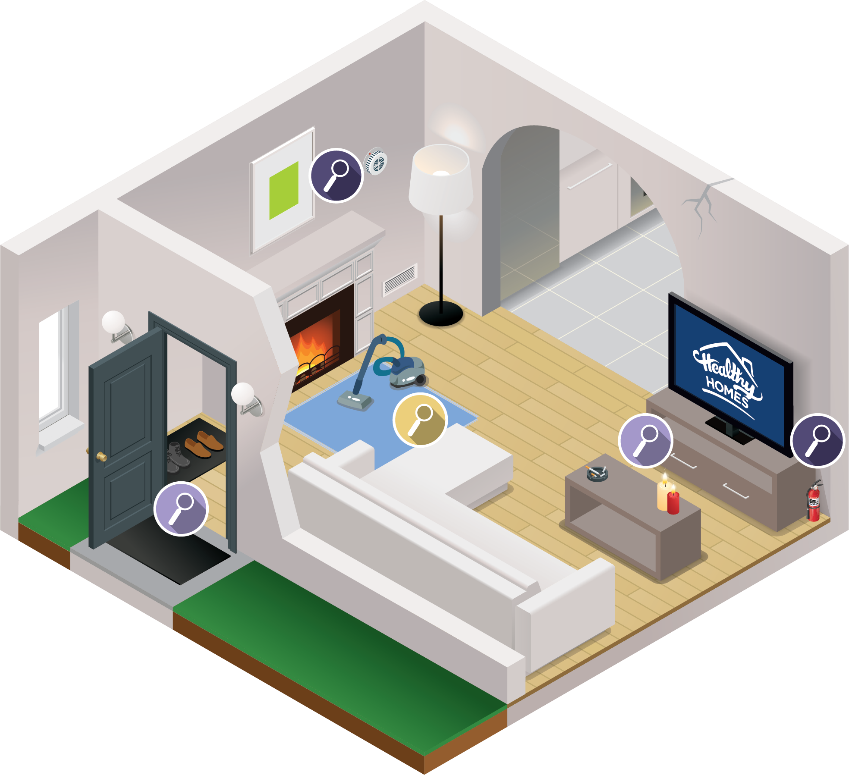 Community members now have two options for getting their homes assessed for indoor air pollutants through the City's Healthy Homes program: An online Do-It-Yourself (DIY) assessment or a free in-home visit that includes a radon test. The online Healthy Homes DIY assessment tool was created to expand the reach of the Healthy Homes program by making information regarding indoor air quality of homes more accessible. The interactive, customizable tool walks people through each area of their home asking specific questions related to indoor air quality concerns. The City is also conducting training in April for volunteers who want to conduct in-home assessments as Master Home Educators. Learn more about the program.
Homebuyer Assistance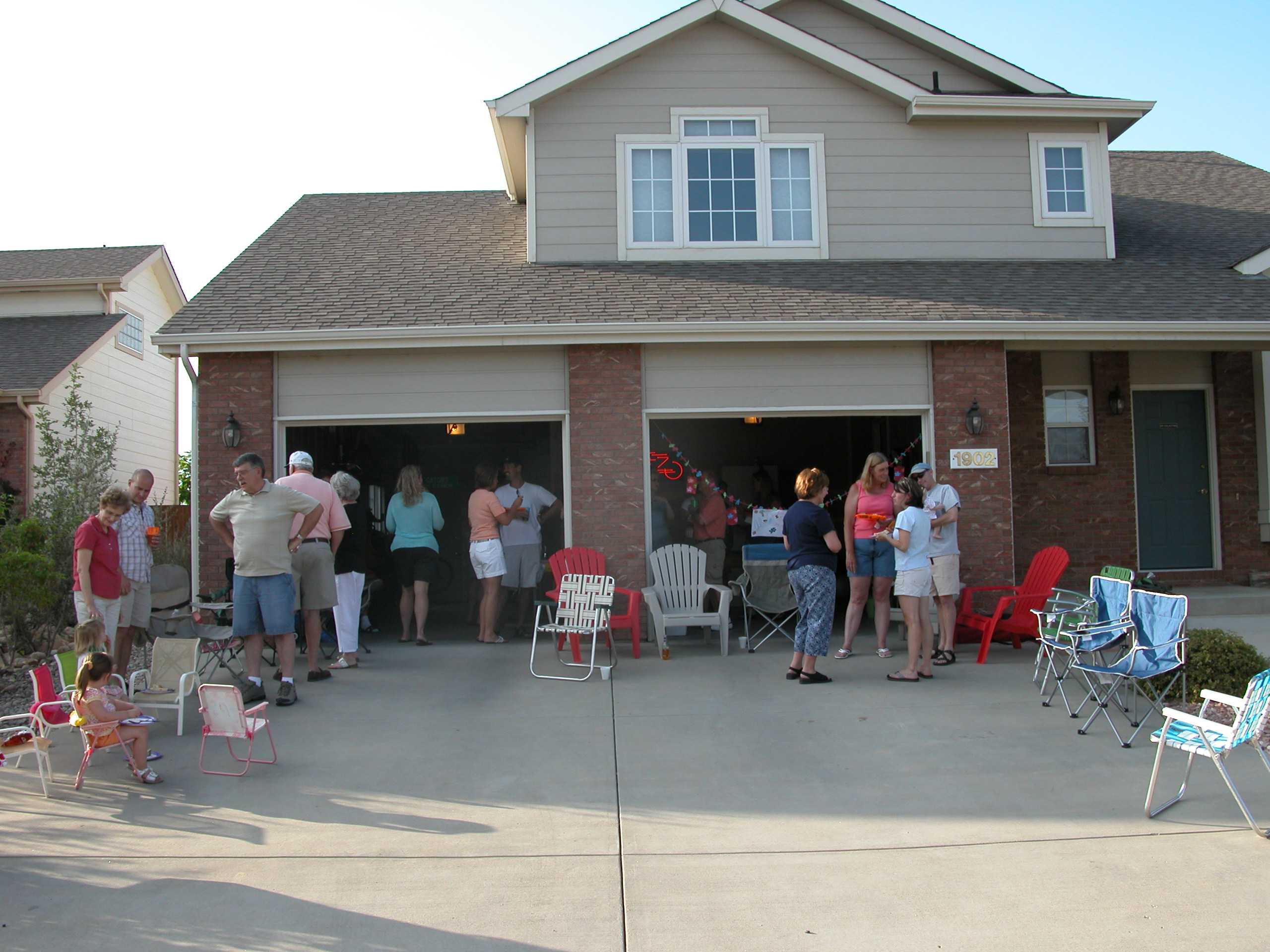 The City of Fort Collins provides loans to income-eligible households to cover a portion of the required down payment and closing costs for buyers who have not been on title to a home for the past three years. The loan is to be paid back in full either when the house is sold, transferred out of the buyer's name, rented, or if the buyer seeks a second lien (such as a home equity loan). Eligible households can receive a loan of up to 5% of their purchase price (maximum of $15,000) to cover down payment, closing costs or both. Two HBA loans have been issued so far this year.
Baling Twine at TRC



The Timberline Recycling Center is now accepting agricultural "baling twine" - common at dairies and ranches. With leadership from the Fort Collins Conservation District, ranchers and farmers are coordinating their efforts, along with local Four-H clubs, to collect the string-like polypropylene twine so that it can be melted, processed into plastic pellets and remanufactured into new products. Polypropylene twine must be clean (free of debris or plant material) and dry to be recycled….Also, the City will soon request customer feedback on the TRC. Watch the website in February for more information!