Beds, Buckets and Books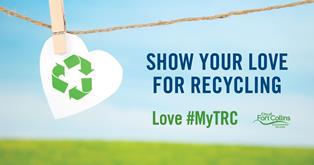 The City's next special collection event will be Saturday, October 7 from 9 a.m. - 3 p.m. in the Hard to Recycle Materials Yard at the Timberline Recycling Center (1903 S. Timberline Road). There is a $5 entry fee per vehicle, per entry, along with additional recycling fees for certain items. Accepted will be mattresses and box springs (any size) - $10 per item; books (hardcover or paperback) - $1 per grocery bag full; and buckets (aka bulky rigid plastics)* - $5 for up to 5 items, $10 for 6 or more items, $15 per XL item (e.g. playground equipment). More on the City's recycling website.
Human Relations Award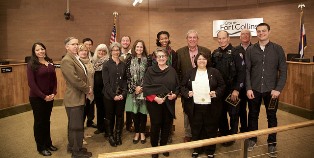 Tony Espinoza knew early in his teaching career that he would dedicate his life to mentorship and equity work. Nearly 40 years later, he's still mentoring students in the Poudre School District – a feat recognized in 2013 with the City's Human Relations Award. Know people like Espinoza? The City's Human Relations Commission is seeking nominees for the annual Human Relations Award, which recognizes individuals who promote diversity and acceptance in Fort Collins. Nomination form.
City Council Updates
Important dates on upcoming sustainability topics coming before City Council:
October 3: Council will discuss a proposed Community Trust Initiative at its regular meeting demonstrating the City's commitment to supporting immigrant communities by providing clarity on organizational policies.
October 10: How can the City improve its business engagement? City Council will discuss the Business Engagement Action Plan developed by the Economic Health Office at its October 10 work session. Council will also get an update on the work being done on the Climate Economy.
November 28: Council will hold a work session on the possible uses of the voter-approved Affordable Housing Capital Fund, which was created in 2015 to invest in one or more housing developments designed to serve low-income residents.
Honors and Awards
The City of Fort Collins won a Bronze Excellence in Economic Development Award from the International Economic Development Council for its participation in the NoCo Manufacturing Sector Partnership including support of trade shows and high school student tours of manufacturing facilities.
Fort Collins is also one of 25 international finalists for the C40 Cities Bloomberg Philanthropies Awards 2017 for its Climate Action Plan. San Diego is the only other American city named a finalist in the climate action plans category.
The Colorado Department of Public Health and Environment this week will honor the City's Dust Mitigation Program with a Bronze Environmental Achievement Award.
SeonAh Kendall, Economic Policy Manager for the City's Economic Health Office, has been elected to a two-year term on the Board of Directors of the International Economic Development Council starting in January 2018.
Economic Health Event Recap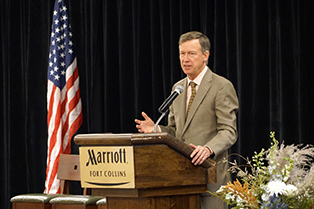 Nearly 400 people attended the City's fifth annual Business Appreciation Breakfast September 13 to hear from Gov. John Hickenlooper, a panel of business leaders and to generally recognize the accomplishments of businesses in the community. See photos and video featured at the event….Launch No.CO, FVC MESH and the City's Economic Health Office co-hosted a networking event September 27 designed to help local entrepreneurs connect to area banks and other licensed capital providers. Area lenders were on-hand and available to discuss their loan products and services, as well as technical assistance providers and other small business supporters…On August 30, the Economic Health Office hosted an "Ask Me Anything" event on the Foothills Mall with representatives of City planning, code enforcement and the mall developer. Watch the Q&A.
Radon Awareness Month
October is Radon Awareness Month. Get your home tested for this invisible, odorless radioactive gas. Radon-testing kits are available for sale at the Fort Collins Senior Center, 1200 Raintree Drive. More about radon.
Etc.
The City of Fort Collins in September became a founding member in the Colorado Smart Cities Alliance – a collaboration of cities, businesses and academics working to better monitor, manage and improve the state's technology infrastructure. More about the partnership.