Business Appreciation Breakfast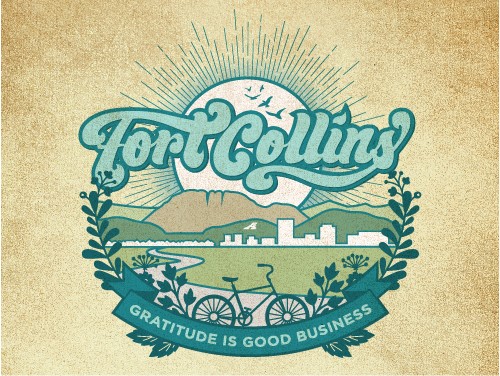 The September 13 Business Appreciation Breakfast, hosted by the City's Economic Health Department, is filling up fast! The event, which begins at 7:30 a.m. at the Fort Collins Marriott, will feature Governor John Hickenlooper. Registration is required because of limited space.
Colorado Companies to Watch
The City this year will recognize three Fort Collins firms who have been named as Colorado Companies to Watch – a unique statewide awards program recognizing second-stage companies. These three Fort Collins-based companies are among 50 elite winners chosen from 1,000 applications: Brinkman Construction, LoCo Food Distribution and Motherlove Herbal Co.
Innovate Fort Collins Challenge


The City has awarded five Innovate Fort Collins Challenge grants worth about $265,000 to help the community reduce its carbon footprint by 2020 and beyond. See the winners.
Lyric Cinema
The Lyric Cinema, a project funded in part by the Fort Collins Urban Renewal Authority (URA), is scheduled to be completed this fall at 1209 N. College Ave. The 1.6-acre project will include a 10,000-square-foot building for a three-screen movie theater, restaurant and bike-in outdoor theater venue. The development increases the Lyric's size to a 500-seat capacity theater. The Urban Renewal Board approved $209,000 to help fund stormwater improvements and landscaping for the project associated with URA efforts to improve the area.
Seasonal Overflow Shelter
The City will host a public meeting at 6 p.m. September 18 at the Old Town Library, 201 Peterson St., to inform the community of the City's planned response to the annual need for Winter Overflow Shelter for persons experiencing homelessness. The response usually involves: increasing capacity on site at the two shelters: activating the Seasonal Overflow Shelter located at Community of Christ Church (200 Oak St); and using additional distributed locations through the Safe Place to Rest community initiative.
Free Mulch
Until further notice, mulch will not be available at the Timberline Recycling Center while the City Forestry department is offering free mulch from the May 19 snow storm at the Streets department near the southwest corner of Lemay Avenue and Vine Drive. Residents will be required to load their vehicles themselves. This offer is not available to commercial businesses. Forestry will load trucks and trailers on Saturday, September 16th from 8:00 a.m. to 3:00 p.m.For more information visit fcgov.com/forestry or call 970.221.6306.
Small Business Corner: Trailcraft Cycles
When their son Elijah was three, Ginger and Brett Rosenbauer put him on a bike and he took off like a rocket. Elijah just turned seven when he got his first "real" bike, and it turned out to be heavy, and needing modification. So, it was in the hot tub of their west Fort Collins home that Ginger, a stay at home mom and Brett, an executive at the Fort Collins bike manufacturer Niner, decided to start Trailcraft, a bike company devoted to small ones—kids, and now, small adults. The Larimer Small Business Development Center features the full story on Trailcraft on its website this month.
Etc.
The City of Fort Collins has completed the sale of 8.29 acres of its Land Bank – land set aside for affordable housing development – to Housing Catalyst, formerly the Fort Collins Housing Authority....Did you know that a 2016 study showed that half of the material sent to the landfill by Fort Collins residents and businesses could be composted? The City is trying to reduce the amount of waste going into the landfill….Fort Collins was recently ranked fifth in the EPA's 2017 list of mid-sized U.S. metropolitan areas with the most ENERGY STAR certified buildings.