An Innovation Community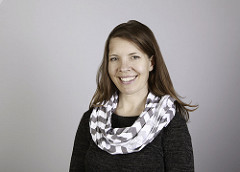 How is the City's Sustainability Services Area involved in supporting a healthy economy and community service partnerships? Through collaboration, convening and funding opportunities. "One of the key services provided by the City's Sustainability Services division is investing in the community's businesses and non-profit organizations through competitive processes to spark innovation around maximum impact on the triple bottom line," Jackie Kozak Thiel, the City's Chief Sustainability Officer, said her latest "In the City" column in the May 31 Coloradoan. In the column, Kozak Thiel talks about how the City focuses on "Growing Our Own" – supporting the innovation economy and local businesses through the Economic Health Strategic Plan - and the City's investment in housing and human services. City Council this year approved allocating nearly $4 million federal and City dollars to affordable housing providers and nonprofit agencies that provide childcare services, programs to support people with disabilities, people experiencing homelessness, food programs, self-sufficiency programs and more.
Celebrating Economic Health
Mayor Wade Troxell helped celebrate Economic Development Week and National Tourism Week the week of May 8 with a proclamation and a brief video at the Visit Fort Collins luncheon on May 10. Watch the video.
Ozone Season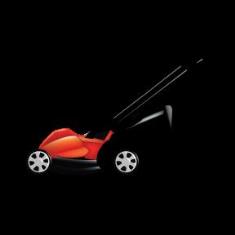 June 1 marks the beginning the summer ozone season along Colorado's Front Range. Ozone Action Alerts are issued on days when meteorologists from the Colorado Department of Public Health and Environment (CDPHE) expect weather conditions to lead to increased ground-level ozone concentrations in the metropolitan-Denver and Front Range region. The cities of Loveland, Fort Collins, and Greeley are included in the alert area. Swapping out a gas-powered lawnmower for an electric one can help cut down on ozone. See the City's lawnmower rebate program.
Land Bank Meeting June 5
The May 18 Land Bank workshop that was postponed because of a snowstorm is coming up June 5. The Land Bank, which currently includes five parcels, is a tool the City uses to encourage more affordable housing to be built in the community. Input at the workshop will be used to formulate recommendations for City Code changes to update the Land Bank program. Reservations are required because of limited space. See details.
Beds 'n Shreds June 10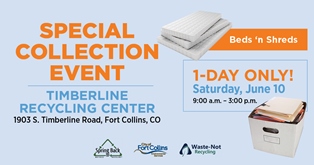 The City of Fort Collins, Spring Back Mattress Recycling, and Waste-Not Recycling will host a one-day recycling event June 10 for residents to drop off unwanted mattresses and bedsprings, and secure documents to be shredded and recycled. The event will be 9 a.m. to 3 p.m. at the Timberline Recycling Center, 1903 S. Timberline Road. Read more.
Accion Colorado Partnership
The City of Fort Collins has joined with Accion Colorado - the largest non-profit, small business lending network in the nation - to bring Accion to Fort Collins this summer to assist small businesses that may not meet traditional lending requirements. Accion has partnered with the City and FVC MESH to provide in-person lending services from 9 a.m. to 4 p.m. on June 7 and 21, July 5 and 19 and August 2 and 16 at FVC MESH, 242 Linden St.
Climate Action Dashboard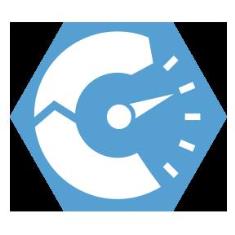 The Climate Action Plan dashboard is an interactive tool created for the Fort Collins community to learn about our carbon inventory and track our progress toward our climate goals. Explore the dashboard here and peruse our new and improved Climate Action website.
Innovate Fort Collins Challenge
The Fort Collins community submitted more than 60 applications worth $5.5 million for the City's first Innovate Fort Collins Challenge, which will fund projects up to $250,000 capable of achieving carbon reductions in energy, transportation and waste materials. Of these initial applicants, 15 proposals (with over $1.2M in requests) have been invited to submit the full application. For those that were selected, the deadline to submit final applications has been moved to June 2. The public Pitch Night has been moved back to August 3.
Etc.
Staff will give an update to City Council on June 6 about this winter's Safe Place to Rest pilot program, and Mayor Troxell will read a proclamation honoring program volunteers….The Economic Development Council of Colorado will host a Region 2 forum for Larimer and Weld counties on June 8 at The Ranch Event Center, 5280 Arena Circle, Suite 100, in Loveland. Sign up….The Arts Market Survey, sponsored in part by the City, is open through June 19. Take the survey.