Innovate Fort Collins Challenge

Today is the first deadline in the Innovate Fort Collins Challenge! Applicants must submit a letter of intent today for the Challenge, which will provide $5,000 to $250,000 in funds for projects capable of achieving greenhouse gas reductions through a variety of approaches. The competition allows participating businesses and organizations to explore new ideas or technologies, leverage funding, and showcase their projects to a broader audience. See details and application.
Organics Open House May 2
The City of Fort Collins will host an open house on the Community Organics Recycling Project from 4-6 p.m. May 2 at 222 Laporte Ave. in the Colorado River Room. Staff plans brief presentations at 4:30 p.m. and 5:30 p.m. Elements under consideration include: Collection of organics from residents of single-family homes through opt-in or bundled service; yard trimmings collection only; or yard trimmings and food scraps collection. Also under consideration is collection of food scraps from restaurants through opt-in or bundled service. More at www.fcgov.com/recycling.
Lawn and Garden Rebate Starts May 1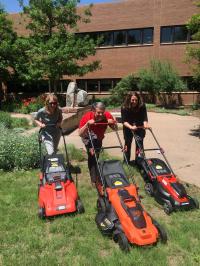 Fort Collins residents can apply for up to $50 in rebates for 'clean' lawn and garden equipment that is purchased between May 1 and July 31. What's eligible: Equipment from participating local retailers, clean lawn services, or recycling old polluting gas lawnmowers. Online purchases not eligible. Other restrictions apply. See the rebate program.
Land Bank Workshop May 18
Join the City for a May 18 workshop on the Land Bank program – a tool the City uses for affordable housing - from 5:30 to 7:30 p.m. at 222 Laporte, Colorado River Room. RSVP to Sue Beck Ferkiss at sbeckferkiss@fcgov.com.
Economic Development Forum June 8
The Economic Development Council of Colorado will host a Region 2 forum for Larimer and Weld counties on June 8 at The Ranch Event Center, 5280 Arena Circle, Suite 100, in Loveland. The forum is designed to look at communities across the state and learn what attributes they have and what challenges they face. See registration page.
Beds 'N Shreds June 10
Recycle your mattress or box spring and bring documents to be shredded at a one-day event – Saturday, June 10 - at the Timberline Recycling Center, 1903 S. Timberline Road. Entry to the special "Beds 'N Shreds" event includes the $5 fee into the center's hard-to-recycle center. Mattresses and box springs are $10 per item. Shredding will cost $5 per bankers box/file amount (maximum 35 pounds each). When possible, remove non-paper notebooks, 3-ring binders and binder clips.
Safe Place to Rest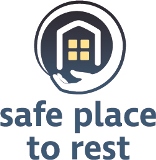 This winter, many community partners, including the City of Fort Collins Social Sustainability department, piloted a new program called A Safe Place to Rest, which developed community-based sheltering sites and a volunteer base under one community-wide program umbrella. A Safe Place to Rest is modeled after the 30-year successful Room in the Inn in Nashville, Tenn. In its first year, the project engaged 64 volunteers who covered 250 shifts providing 1,250 hours. More than 120 guests were served and 557 shelter beds were provided. For more information, go to www.fcgov.com/socialsustainability.
Etc.
The City once again achieved the ClimateWise Platinum level - the highest possible level in the voluntary program....On April 18, Mayor Wade Troxell proclaimed April 2017 Fair Housing Month in honor of the 49th anniversary of the Fair Housing Act....The City's Economic Health Office will help the community celebrate National Economic Development Week May 8-May 13. Watch for highlights on social media!