New Services Provided at Recycling Center
The City's new Timberline Recycling Center (TRC) is now offering bins that combine mixed paper and newsprint and adding cooking oil to the hard-to-recycle yard.
On the "free, everyday recyclables" side of the facility, newspaper will now be collected with mixed-paper, reducing two bins to one. For 10 years, avid recyclers were encouraged to source-separate newsprint, which was sent to specialized processing plants. Gradual reductions in demand for newsprint have changed global market conditions for the paper-recycling industry, which now blends more types of fiber. For more information, go to www.fcgov.com/recycling.
What are You Sending to the TRC?: A Social Media Contest!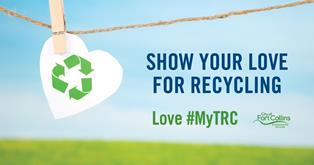 Get your smart phones and cameras ready: The City of Fort Collins is starting a new social media contest! During the month of February, post a picture of you recycling at the new Timberline Recycling Center on Twitter, Facebook or Instagram with the hashtag #mytrc and you'll be entered into a drawing for prizes! Go to www.fcgov.com/recycling for contest rules.
Climate Action Plan Work Session Planned February 28
Have you heard the City is branding implementation of its Climate Action Plan? We've moved from planning to implementation, and that means finding a shared vision – and specific language – that drives people to take action that will help the community reach its goals for 2020 and beyond. City Council will discuss implementation at its February 28 work session, which will begin at 6 p.m. in the City Council Chambers at City Hall, 300 Laporte Ave. ….In related news, the City of Fort Collins joined cities around the country to encourage continued partnership with federal government on clean energy and greenhouse gas reduction goals. Mayor Wade Troxell sent an additional letter to then-President Elect Trump outlining the City's leadership on energy efficiency innovation and a transition to a clean energy economy.
Yard Trimmings Pickup Offered Curbside Starting This Spring
Starting April 2017, Fort Collins residents will have the option to have their yard trimmings collected at the curb. This service is now offered by all three residential trash haulers, and is offered from April to November of each year. Your hauler will charge a separate fee for this service – please contact your hauler for additional details or to sign up. For more information, go to www.fcgov.com/recycling.
Human Relations Commission Brings Community Together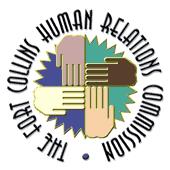 Want to know more about the work of the Human Relations Commission? Watch a short video on how the HRC assists the City organization and works with the community.
City Sponsors Fort Collins Startup Week February 27-March 3
The City is a major sponsor of Fort Collins Startup Week, a free celebration of entrepreneurship that will be February 27-March 3. The Rockies Venture Club last fall awarded the City of Fort Collins the Up and Coming Startup City Award for 2016 as an effort to honor cities that "play a critical part in creating a vibrant startup environment." See more information on Startup Week.
City Reviewing Targeted Industry Cluster Grant Applications
The City of Fort Collins Economic Health Office is evaluating applications from qualified local businesses, sector groups, and industry clusters that applied for grants that assist in advancing programs and projects with a positive community impact. Grants will be awarded later this spring.
On Pace with C-Pace: City Co-Hosted Educational Event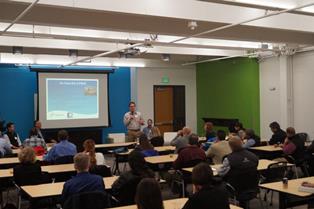 On January 23, the City of Fort Collins Economic Health Office joined local businesses Pos-En, McWhinney and Environmental Entrepreneurs (E2) at the CSU Powerhouse to educate about 50 local business leaders from across Northern Colorado about the state's innovative Commercial Property Assessed Clean Energy program (C-PACE), which is a new and powerful financing tool that can help commercial building owners lower energy costs, reduce energy waste and improve their bottom lines, all while contributing to Colorado's clean energy economy.
The event included a hosted reception and panel discussion with C-PACE lenders, officials from the Colorado Energy Office and Colorado entrepreneurs with experience providing energy efficiency, renewable energy finance and commercial property upgrades. Also discussed was the importance of clean energy investment in new job creation in Larimer County, and how local businesses can help support policies that contribute to growing Colorado's clean energy economy.