Contact Information
Dept Head: Susie Gordon
PO Box 580, Fort Collins, CO 80522-0580
8 a.m. to 5 p.m. (M-F, except for holidays)
Recycling Updates Newsletter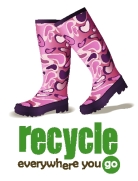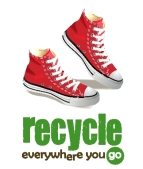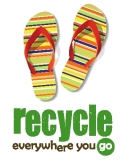 Recycle Everywhere You Go
Recycling is important no matter where you are!
At Home, Downtown, or On Vacation
No matter where you are, seek out a recycling bin. If none is available, practice the "Leave No Trace" principle: pack it in, pack it out! Place your recyclable items in your bag until you see a recycling bin or can use your own recycling containers when you back home.
At Work
If you're at a business and there aren't recycling bins available, be sure to mention that you'd appreciate seeing recycling bins. When businesses know that recycling is important to their customers, they're more likely to recycle. At your own place of work, consider participating in the recycling program. For assistance in getting recycling started at your workplace, please contact Caroline Mitchell. Y21pdGNoZWxsQGZjZ292LmNvbQ==
Playing Sports
All fields used for sporting events on City of Fort Collins property are provided with mobile recycling bins for use during games.
Tools to Help You Recycle Everywhere You Go!
Recycling Facts
2/3 of all beverage containers used in the United States never get recycled. Source: Container Recycling Institute
It only takes about 6 weeks total to manufacture, fill, sell, recycle, and then remanufacture an aluminum beverage can. Source: U.S. EPA, 2010. Common Wastes & Materials: Aluminum.
877 PET water bottles are wasted every second in the United States. Source: Container Recycling Institute
On a per-ton basis, sorting and processing recyclables alone sustain 10 times more jobs than landfilling or incineration. Source: Institute for Local Self-Reliance 2006, Waste to Wealth.
Since the first Earth Day in 1970, Americans have thrown away 910 billion cans worth over $25 billion in current dollars. Source: Container Recycling Institute, 2002. Trashed Cans: The Global Environmental Impacts of Aluminum Can Wasting in America.
Americans buy an estimated 34.6 billion single-serving (1 liter or less) plastic water bottles each year. Almost eight out of ten end up in a landfill or incinerator. Source: Container Recycling institute
Recycling, reuse and remanufacturing account for 3.1 million jobs in the U.S.—one out of every three green jobs. Source: American Solar Energy Society, 2008. Defining, Estimating, and Forecasting the Renewable Energy and Energy Efficiency Industries in the U.S and in Colorado.
A sheet of printing or writing paper can be recycled 7-12 times. Source: Environmental Paper Network, 2007. State of the Paper Industry.