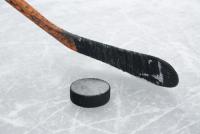 Dates:
Saturday & Sunday, August 26-November 26 l 2:30-3:30 p.m.
Location: Edora Pool Ice Center
Age: All
Drop in fee: $5
Parents enjoy practicing their skating and hockey skills with their children. This program is geared towards family participation and is not a scrimmage. Helmet, gloves, stick, and shin guards required. Full equipment recommended for younger skaters. Rules are posted in each arena. Session will not be held on 10/7, 10/8, 10/14, 10/15.