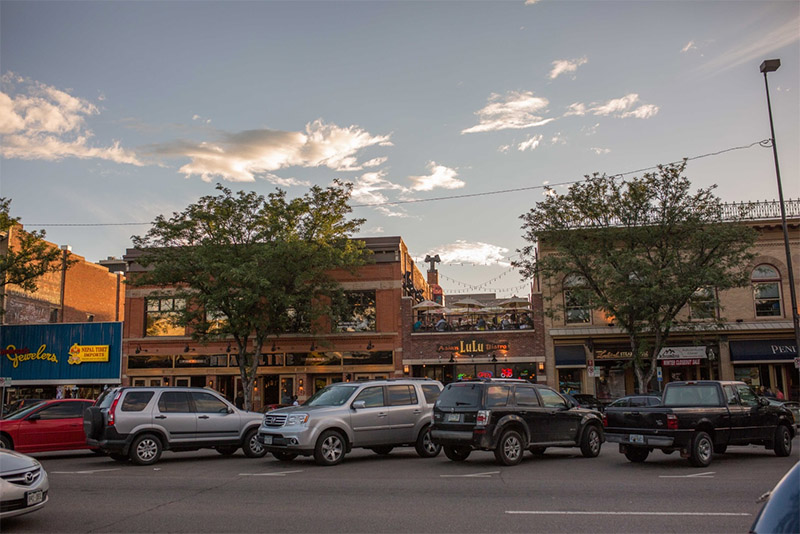 Sign Code Update
The Land Use Code Section 3.8.7 contains standards for signs regulated in the City of Fort Collins.
Project Overview
Moving into Phase 2:
The second phase will reconfirm the community's goals for the entire sign code, engaging the public in conversations about size, color, lighting, location, technology, and materials. Additionally, the second phase will increase the legibility of the sign section, by reorganizing and clearing up code language.
Phase 1 focused on content neutral standards:
Within the last few years, many jurisdictions across the nation have updated their sign codes in response to the United States Supreme Court case, Reed v. Town of Gilbert. These updates have clarified their regulations are content neutral. Content neutral sign regulations do not vary standards such as size, location, and duration based on the message of the sign.
In a review of the City of Fort Collins current sign standards, it was found some were based on the message of the sign. City staff began looking closer at message based standards and began the process to offer content neutral solutions.
In preliminary discussions with citizens, business owners and sign contractors concerning a content neutral update to the sign standards, we received comments that other sections of the code could also be updated.
Why Regulate Signs
Fort Collins has been regulating signs since the 1970's. At the time, it was in response to rapid growth and a trend toward exaggerated signage and commercial marketing that was overshadowing the character and identity of the City. The existing sign regulations generally protect community aesthetics, preserve and enhance property values, and protect public safety. Additionally, the U.S. Supreme Court recognizes that "signs take up space and may obstruct views, distract motorists, displace alternative uses for land, and pose other problems that legitimately call for regulation."
Like many jurisdictions across the nation, the City of Fort Collins is updating their sign code in response to the 2015 U.S. Supreme Court case, Reed v. Town of Gilbert. This ruling clarified that sign codes must be content neutral. This means that sign regulations cannot vary standards such as size, location, and duration based on the message of the sign (e.g. "political sign" or "for sale sign"). Some existing City codes are based on the type or message of the regulated sign. This sign code update is also an opportunity to reconfirm that the sign standards achieve the City's aesthetic values and goals. This focuses on enhancements to the overall legibility and use, materials, implementation of the recently adopted Downtown Plan, and exploration of new technology.
Process And Schedule
Thank you all for coming out to our recent public meetings to learn and share your thoughts about signs in Fort Collins. If you missed a meeting or just have more to say, please take a minute to fill out our questionnaire.
Upcoming Events
Coffee Chat, no appointment needed:
March 22, 8:00-5:00pm. Lobby of 281 N. College Ave.
Upcoming Meetings
Council Work Session
March 27, 2018
Check in with City Council to review Phase 2 Sign Code Update potential changes
Previous Meetings
Mar 15, 2018 Downton Business Association, Member Meeting
Mar 14, 2018 Landmark Preservation Commission, Work Session
Mar 9, 2018 Planning and Zoning Board, Work Session
Mar 9, 2018 Chamber of Commerce Local Legislative Affairs Committee
Mar 7, 2018 Coffee Talks at Mugs Coffee Lounge
Mar 7, 2018 Coffee Talks at 281 N. College Ave.
Feb 15th, 2018 Downtown Business Association, Member Meeting
Feb 14th, 2018 Downtown Business Association, Board Meeting
Feb 7th, 2018: Public Meeting Electronic Message Centers (EMCs), Projected Light Signs, Interactive Window Signs, Billboards
Feb 1st, 2018: Public Meeting Historic Signs, Downtown Signs, Secondary Roof Signs
Sep 15th, 2017: City Staff Workshop
Sep 7th, 2017: City Staff Workshop
Aug 25th, 2017: City Staff Workshop
Aug 15th, 2017: City Council Second Reading of Interim Sign Code Update Ordinance
Jul 27th, 2017: Public Open House at the Foothills Activity Center Community Room (241 E Foothills PKWY)
Jul 20th, 2017: Planning and Zoning Board Hearing for recommendation of the Interim Sign Code Update
Jul 5th, 2017: City Council First Reading of Interim Sign Code Update Ordinance
Jun 30th, 2017: Presentation at the Chamber Commerce
May 25th, 2017 City Council Work Session
Jan 13th, 2017: Public Round Table Meeting
Dec 19th, 2016: Public Round Table Meeting