Press Releases
City of Fort Collins, Woodward to Host Open House on July 31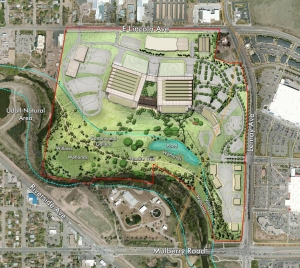 The City of Fort Collins, Woodward and the company's contractor, Mortenson Construction, will co-host a public open house on Wednesday, July 31 on the upcoming construction of Woodward's campus, known as the Woodward Technology Center.
The open house will be 4-7 p.m. in the Training Room of the City's Streets Department, 625 Ninth St.
Among the subjects covered will be traffic, trails and timeline of the project. Lot preparation is expected to start in August, which will affect traffic flow, access to business and residential neighborhoods and trail access. Building construction is expected to start in 2014. Expected to be in attendance are representatives of multiple City departments including Economic Health; Environmental Services; Natural Areas; Planning, Development and Transportation; and Utilities.
Construction will be led by Mortenson but will involve some coordination with City-owned trails and utilities.
Fort Collins-based Woodward announced this spring that it would build a legacy headquarters and manufacturing campus on the former Link-N-Greens golf course between Lincoln and Mulberry avenues west of Lemay Avenue. The company plans to invest $169 million in the project, including $23.5 million in public assistance. Woodward also plans to donate 31 acres for Natural Areas and habitat restoration. The campus is expected to employ 1,400 to 1,700 people.
An additional open house and trade partner fair will be hosted by Mortenson Construction, the project's builder, at 4 p.m. August 7 on the former Link-N-Greens site. For more information, contact Nancy Kristof, Senior Marketing & Communications Manager for Mortenson at
TmFuY3kuS3Jpc3RvZkBtb3J0ZW5zb24uY29t
or 720.259.4868.
For updates on the Woodward project, go to
fcgov.com/woodward
.