Press Releases
Recreation Department's June Event Calendar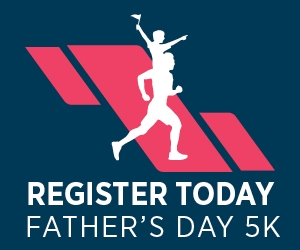 The City of Fort Collins Recreation Department is your community resource for staying active and connected in the Fort Collins community. Recreation offers programs and activities for all abilities. In addition to traditional programming, Recreation will host a number of unique events throughout June including Father's Day 5k and Farm Camp Out. A listing of special events taking place in June is below. For more information about these events and others, visit
fcgov.com/recreation
, or follow us on Facebook at "City of Fort Collins Recreator" or Instagram at "fcrecreator".
Father's Day 5k
Sunday, June 18
Location: Old Town Square
The 20th annual Father's Day 5k welcomes fathers and their families for individual and team races. Proceeds from the event go to support the Reduced Fee program and the Adaptive Recreation Opportunities program within the City of Fort Collins Recreation Department. More information is available at
fcgov.com/recreation/fathersday
.
Concert Series – Tribute to Willie Nelson
Friday, June 16 (7-9 p.m.)
Location: Senior Center
Relive the music of Willie Nelson through an amazing Northern Colorado cover band. Purchase tickets and find more information at
fcgov.com/seniorcenter
.
2017 4th of July Parade Entries
Deadline for entry is June 23 at 5 p.m.
The City of Fort Collins Parks and Recreation Departments are now accepting entries for the 2017 4th of July Parade presented by Blue Ocean Foundation. The popular parade will begin at 10 a.m. and travel eastbound on Mountain Avenue for one mile. For parade information and submitting entries, visit
fcgov.com/july4th
.
Farm Camp Out
Friday, June 23 – Saturday, June 24
Camp out at The Farm for Great American Camp Out Day. Bring a tent and sleeping gear for a night of Farm fun in the pasture. Enjoy hayrides, farm animals, singing around the "campfire," and s'mores. For registration and more information, visit
fcgov.com/thefarm
.
###