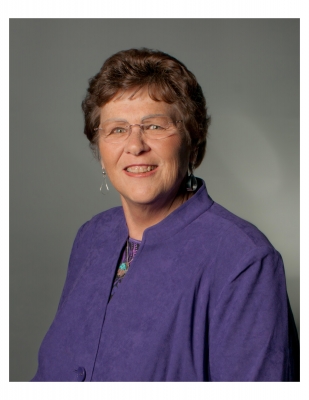 ZXdpbG1zZW5AZmNnb3YuY29t alt="image for press release President Obama Names Fort Collins Mayor to Resilient Communities Task Force" class="pull-left img-responsive img-thumbnail" style="margin:0 20px 20px 0" /> President Barack Obama this month named Fort Collins Mayor Karen Weitkunat to a Task Force on Climate Preparedness and Resilience.
Mayor Weitkunat, as part of a 26-member task force made up of eight governors and 18 mayors or other local officials, will advise the President how to best prepare communities for the impacts of climate change. The Task Force will also help modernize federal grant and loan programs to more effectively support local efforts.
On November 1, the President signed an Executive Order directing the federal government to take steps making it easier for American communities to strengthen their resilience to extreme weather and prepare for other impacts of climate change.
"This is an honor for the City of Fort Collins, and a tribute to the commitment of the Mayor and City Council in addressing climate change in our community," said City Manager Darin Atteberry. "In addition to reducing local greenhouse gas emissions at the same time that population and local sales and use tax revenue have grown, the City organization continues to assess risks and vulnerabilities to City services from climate disruption and seek ways to address these risks. Our Climate Action Plan is making a difference in the long-term health and vibrancy of our City."
In June, Weitkunat was one of 45 U.S. mayors and county officials who committed to creating more resilient communities in response to growing national extreme weather and energy challenges. The Resilient Communities for America campaign recognized that local governments such as Fort Collins are on the front lines of responding to increasing disasters and disruptions fueled by a changing climate.
"I am honored to be selected to serve the residents of Fort Collins on the Presidential Task Force on Climate Preparedness and Resilience. Fort Collins has faced a series of major weather-related issues recently, and citizens expect their City to be prepared for the associated impacts from the events," Weitkunat has said. "Our City is a leader in increased preparedness and resiliency to the effects of changing climate in our state."
Also in June, the President launched a Climate Action Plan to cut carbon emissions and help communities address climate change, saying, "We're going to need to get prepared. And that's why this plan will also protect critical sectors of our economy and prepare the United States for the impacts of climate change that we cannot avoid. States and cities across the country are already taking it upon themselves to get ready… And we'll partner with communities seeking help to prepare for droughts and floods, reduce the risk of wildfires, protect the dunes and wetlands that pull double duty as green space and as natural storm barriers."
Other municipalities and counties represented on the President's task force include Hoboken, N.J., Knoxville, Tenn., Perdido Beach, Ala., Broward County, Fla., Grand Rapids, Mich., Des Moines, Iowa, Houston, Philadelphia, Sacramento, Los Angeles and Salt Lake City.
Fort Collins and Salt Lake City represent a collaboration of 11 cities participating in the Western Adaptation Alliance, a peer network of intermountain municipalities focusing on addressing climate challenges to the semi-arid and arid United States. For the official announcement, go to
http://www.whitehouse.gov/the-press-office/2013/11/01/fact-sheet-executive-order-climate-preparedness
.