Naturally Yours

Get Outside This Fall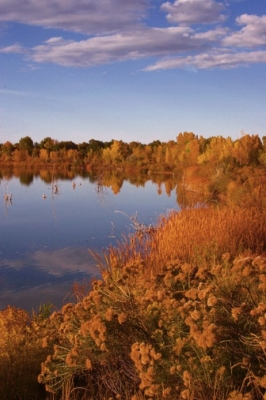 September is a great time to be outside with sunny weather and pleasant temperatures. Here are some recommended trails for fall, check the Natural Areas Map to help find your way.

1. Coyote Ridge Natural Area is where the prairies meet the foothills. The trail is flat for the first half mile, then climbs several hogbacks/foothills. About 1 mile from the trailhead you'll find a vault toilet and cabin porch- a great place to relax. Enjoy the 1/4 mile interpretive loop trail near the cabin too! Want a long-distance experience? The Coyote Ridge trail links to Larimer County's Rimrock Open Space and the Blue Sky Trail. Coyote Ridge is one of the few natural areas where dogs are not allowed.

2. Cathy Fromme Prairie Natural Area is a jewel of the high plains, a great place to experience the shortgrass prairie ecosystem. The 2.5 mile paved trail is generally flat. Check out the raptor observatory building near the Shields Street trailhead for fun "touchable" interpretive signs.
3. Magpie Meander Natural Area and Soft Gold Park are a great destination for a fall picnic! There is a picnic shelter and bathrooms at Soft Gold Park. Right next door, the Magpie Meander trail links to McMurry and Salyer Natural Areas which are all great places to hike, fish or just enjoy the Poudre River and its natural green corridor.
Want to explore with a guide? Free natural area tours on foot, bike and horse are offered throughout the fall. See the 2009 Program and Activity Guide to learn more.

Northern Colorado Birding Fair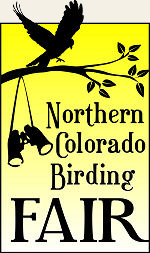 Crazy about birds or just curious? Join the fun, Saturday, September 26, 7 am- 1 pm at Fossil Creek Reservoir Regional Open Space. Free for the whole family including activity booths for kids, hands-on clinics for birders of all abilities, silent auction, guided bird hikes and live raptors. Visit www.larimer.org/naturalresources/birding_fair.htm for more information.
How Do You Do It?

The Natural Areas Program is able to offer lots of educational programs for the public. How do we do it despite tight budget times? Volunteers are key! Over 100 citizens are volunteer Master Naturalists. They teach the majority of the educational programs. Master Naturalist's service was valued at $57,000 last year, thank you!

Native Plant Garden Volunteers Honored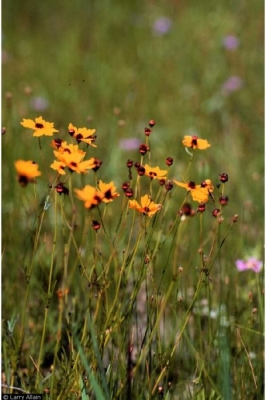 Have you visited the Natural Areas Program's offices at Nix Natural Area? A native plant garden surrounds the building. The garden is tended by terrific volunteers. A dedicated group spends several hours each week in the war against weeds, trimming, pruning and much more. Thanks to their efforts the garden looks great this year! The Natural Areas Program honored these volunteers at a tea in late August. Thank you garden volunteers! Learn more about the garden in the Native Plant Garden brochure. Interested in volunteering? See the volunteer opportunities webpage.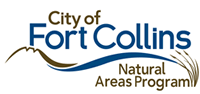 Suggestions or comments on this newsletter are welcome, please contact Zoe Whyman, zwhyman@fcgov.com, 970-221-6311.