Naturally Yours
Share Your Thoughts: Energy By Design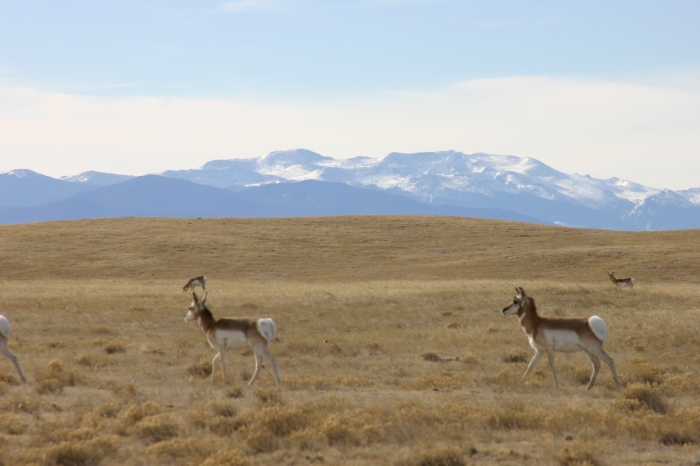 The City of Fort Collins Natural Areas Department and its partners are hosting an open house to present the Energy by Design (EbD) planning process for
Soapstone Prairie Natural Area
and other properties. The EbD process will develop a plan for oil and gas development in the context of biological, cultural and scenic resource conservation efforts. Learn more and share your opinion at an
Open House
, Monday, September 10, 5-7 p.m., Larimer County Courthouse Office Building, 200 West Oak Street, Boyd Lake Room, 1st floor.
Read more >>>
Our Lands-Our Future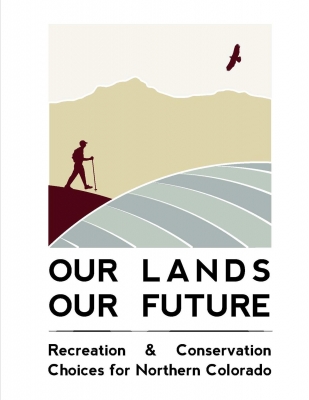 You are invited to kick-off
Our Lands-Our Future
with the City of Fort Collins Natural Areas Department.
Citizens of Larimer County and Fort Collins are invited to participate in the effort to evaluate the achievements, opportunities and possible gaps in our region's land conservation, open space, and nature-based recreation programs.
Learn about
Our Lands- Our Future
over food and drinks!
Wednesday, September 12, 7-9 p.m. drop by anytime, free
New Belgium Brewery, 500 Linden Street, Fort Collins
Share your input on land conservation, recreation, and stewardship priorities for Northern Colorado! Space is limited,
please rsvp here >>>
We Appreciate REI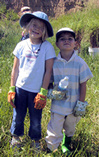 REI (Recreational Equipment Incorporated) has generously granted the City of Fort Collins Natural Areas Department nearly $5,000 to support five volunteer service project days in 2012/13. Join us for the first grant-funded event in celebration of National Public Lands Day, Saturday, September 29, 2 p.m. at Arapaho Bend Natural Area for a family-friendly fishing line and trash pick-up. Lend a wing (lend a hand) after the Birding Fair! Free, registration is required at REI's website. Thank you REI!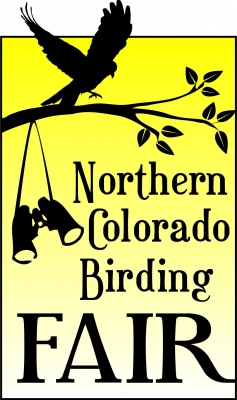 Fort Collins' best nature festival is coming soon!
Everyone is invited to the 8th Annual
Northern Colorado Birding Fair
, Saturday, September 29, 7 a.m. to 2 p.m. at
Fossil Creek Reservoir Regional Open Space
, presented by
Poudre Pet and Feed Supply
. The entire family will love celebrating the sights and sounds of birding in the region with guided bird walks, activity booths for kids (get your passport stamped to win binoculars!), live raptors, educational and fun presentations, food, and a silent auction. Many activities are in Spanish and English. It's all free!
Make a weekend of it with pre-fair field trips on Friday, September 28 and a post-fair volunteer service project (described above) on Saturday, September 29 at 2 p.m.
Learn more >>>
Free Activities & Events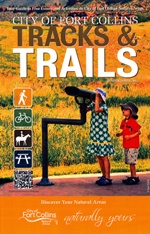 Tracks & Trails
is the Natural Areas Department's guide to free activities and events now through October. There are 24 activities in September; you are invited to them all! Here are some last minute additions:
Stroller Strolls
, Monday, September 10, 10-11 a.m.,
Fossil Creek Reservoir Regional Open Space
and
Monday, September 24 at Riverbend Ponds Natural Area. Explore nature with your toddler (under 3 years old).
Registration required
at 970-416-2815 or naturalareas@fcgov.com
Walk the Geology Gangplank,
Saturday, September 15, 8 a.m.-noon at
Soapstone Prairie Natural Area
. Hike 5-6 miles (moderate) to the Gangplank, a unique landform. No registration required.
-----------------------------------------------------------------------------------------
Natural Areas News is published on the first Tuesday of the month with occasional mid-month updates. Newsletter comments are welcome. Please contact Zoe Whyman, Natural Areas Community Relations Manager, 970-221-6311 or zwhyman@fcgov.com

Back to Natural Areas News Archive »