Naturally Yours
Spring Trail Recommendations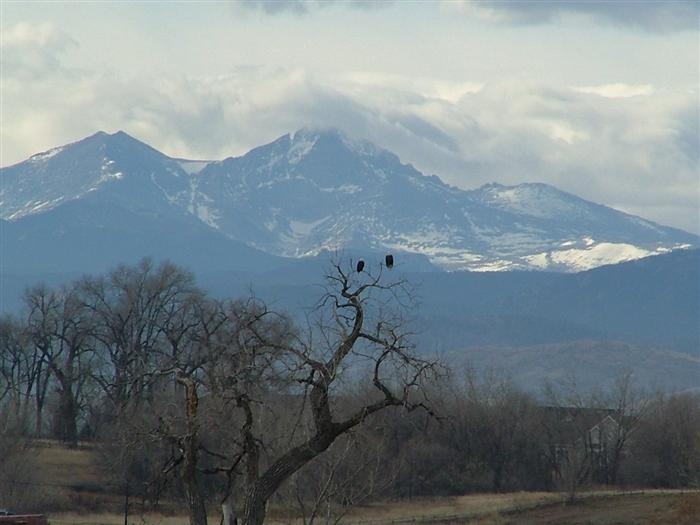 Arapaho Bend Natural Area
is nice spring destination for hikers, anglers and equestrians. Here you'll find about 2 miles of flat, natural surface trails, ponds, great views and a section of the Poudre River. Arapaho Bend provides a scenic entryway into Fort Collins. Anglers may catch bass, bluegill, yellow perch, or sunfish in the two ponds. Horse trailers should use the Harmony Park and Ride access point. While this site brings with it the hum of traffic on adjacent I-25, it provides opportunities for relaxing recreation with impressive views of the mountains.
Another scenic entryway to Fort Collins,
Riverbend Ponds Natural Area
, can be accessed from Prospect Road and the Spring Creek Trail. Here you'll find 7 ponds, about 3 miles of flat, natural surface trails, fishing and a section of the Poudre River. Riverbend Ponds would make a nice side trip for cyclists on the Spring Creek Trail. There is an underpass connecting Riverbend Ponds with
Running Deer
and
Cottonwood Hollow
natural areas too.
Plug in to Nature Results Announced
Plug in to Nature was a comprehensive study to find effective ways to connect families to the outdoors in Larimer County. Funded by Great Outdoors Colorado, the gap analysis found that nature connection is high locally, but more is desired. The Fort Collins Natural Areas Department was a partner in the study. Read the executive summary here. What can you do to connect yourself and your family to nature? Check out this list of resources and places to go from Children and Nature Connection Northern Colorado.
Earth Month Volunteer Opportunities

Earth Day is April 22! You can celebrate by giving back to the outdoors.
Rare Plant Survey Informational Meeting
Saturday April 14, 9-10 a.m. at the Natural Areas Department Offices, 1745 Hoffman Mill Road. Learn about rare plants in natural areas and how you can get involved through volunteer training and rare plant survey opportunities. Free, registration is required, call 970-416-2815 or email naturalareas@fcgov.com .
Poop De-Doo
Saturday, April 21, 9 a.m.- noon, Pineridge Natural Area and Spring Canyon Dog Park, 2626 W. Horsetooth Road. Volunteer dog poop pick-up, prizes and a tennis ball drop for the pooches. Free, no registration necessary. Sponsored by Bones Du Jour Dog Treat Bakery and City of Fort Collins. Contact Sue Carroll, bonesdujour@msn.com or 970-290-8874.
Take an active role in the stewardship of natural areas by doing monthly litter clean-ups. A great way to work outside and get to know a special place! Flexible time commitment, just visit your natural area once each month. Full job description. Ready to get started? Apply on-line here! Contact: Susan Schafer, sschafer@fcgov.com, 970-416-2480.
Where is Tracks and Trails?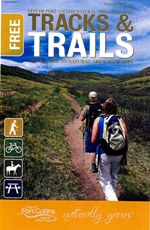 Tracks and Trails
is the Natural Areas Department's guide to free activities and events, June-October. The 2012 version will be released in mid-May. You'll get a special edition of this electronic newsletter when
Tracks and Trails
is available. So you'll be among the first to know about all the fun in store for the season!
Upcoming Activities & Events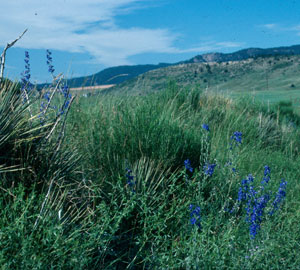 Current Research in Ecology
TODAY! Tuesday, April 3, noon-1:30 p.m.
at 215 North Mason St, Community Room. Three CSU graduate students will share information on food webs, wetlands and non-native plants. Bring your own sack lunch. Free, no registration necessary.

Survival Secrets: Spring Break "Break"
Friday, April 6, 9:30-11:30 am, drop in anytime.
Discover the survival secrets of wildlife, plants, and pioneers as you and your family travel a one-mile accessible trail, and visit with enthusiastic volunteer Master Naturalists at hands-on learning stations at Bobcat Ridge Natural Area. Prizes for all children!
Free, no registration necessary.
Wild Shots
Wednesday, April 11, 7-9 p.m.
at Fort Collins Senior Center, 1200 Raintree Dr. Photographs by wildlife with self-triggering cameras at Bobcat Ridge Natural Area will take center stage at this presentation. Free, no registration necessary.
Starry Night: Saturn's Secrets
Friday, April 13, 7:45-10 p.m.
at
Bobcat Ridge Natural Area
Learn some fun facts about the ringed planet in a brief program at the picnic shelter (1/8 mile from parking lot), followed by skygazing with telescopes. Free, no registration necessary.
SkyGazing
Saturday, April 28, 8:30-10:30 p.m.
at
Fossil Creek Reservoir Regional Open Space
. View the skies with telescopes provided by the Northern Colorado Astronomical Society (NCAS). Dress warmly and bring something to sit on. Free, no registration required. For up-to-date cancellation information due to weather, visit the
NCAS website
.
-----------------------------------------------------------------------------------------
Natural Areas News is published on the first Tuesday of the month with occasional mid-month updates. Newsletter comments are welcome. Please contact Zoe Whyman, Natural Areas Community Relations Manager, 970-221-6311 or zwhyman@fcgov.com

Back to Natural Areas News Archive »