Naturally Yours
Big Year

Inspired Trails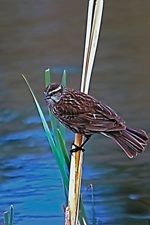 The Big Year movie is in theaters now, so if it has inspired you to go birding, (or you just like seeing wildlife), check out these bird-rich places.
Fossil Creek Reservoir Regional Open Space has been designated an Important Bird Area by the National Audubon Society which means it provides crucial bird habitat. Two trails (about 1 mile each way) lead to bird blinds with signs to help you identify what you see.

Several natural areas are named for birds too, for an unusual tour, go to these sites and look for their avian namesakes! Magpie Meander is in northwest Fort Collins, Mallard's Nest is along the paved Spring Creek Trail, Redtail Grove connects the Mason Trail with the Fossil Creek Trail and Redwing Marsh is in northern Fort Collins. Bring along this bird list to record how many you see!
The Great Outdoors is No Place for Cats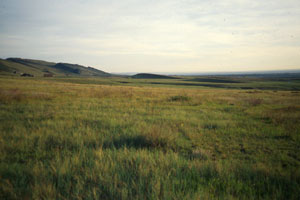 You can protect your cat and be a responsible owner by preventing it from being lost, killed or stolen- keep your cat indoors.
You'll be helping birds too.
The American Bird Conservancy estimates that
outdoor and feral cats kill 500 million birds a year.
Domestic cats are not part of natural ecosystems, they compete with native predators, and they can transmit diseases to wildlife. Indoor cats live longer, healthier lives.
City code section 4-93
prohibits pet animals at large, including cats. For these reasons, the City of Fort Collins Natural Areas Program encourages you to
keep your cat indoors.
Learn more from the
American Bird Conservancy
and
The Wildlife Society.
Eagle Watch is Back!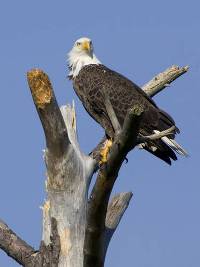 Bald eagles spend the winter in Fort Collins and have established roosts and hunting areas at
Fossil Creek Reservoir Regional Open Space
. Join City of Fort Collins volunteer Master Naturalists on
Saturday, November 26, 9-11 a.m.
to learn about these majestic birds. Eagle Watches include a short walk along a paved or gravel trail to a viewing area. Binoculars and scopes are provided.
Free, no registration required.
Watch
Natural Areas News
for announcements of more Eagle Watches in December and 2012.
Outstanding Year for Volunteerism

One of our proudest accomplishments of 2011 has been the record breaking number of volunteers involved with the Natural Areas Program. Nearly 1,000 people participated in one-day projects such as trail work, plantings, and clean-ups, and the year isn't over! Another 500 people are involved as on-going volunteers serving as Volunteer Ranger Assistants, Master Naturalists, Citizen Scientists, Native Plant Gardeners and more. Our sincere thank you to everyone who donated their time and talents- it was a great year because of you!


Last Month to

Visit Soapstone Prairie

Soapstone Prairie Natural Area
closes during December, January and February each year.
So plan your visit soon! An
updated brochure
includes a new map and trail suggestions for hikers, cyclists and equestrians.
Grant for Activities at Bobcat Ridge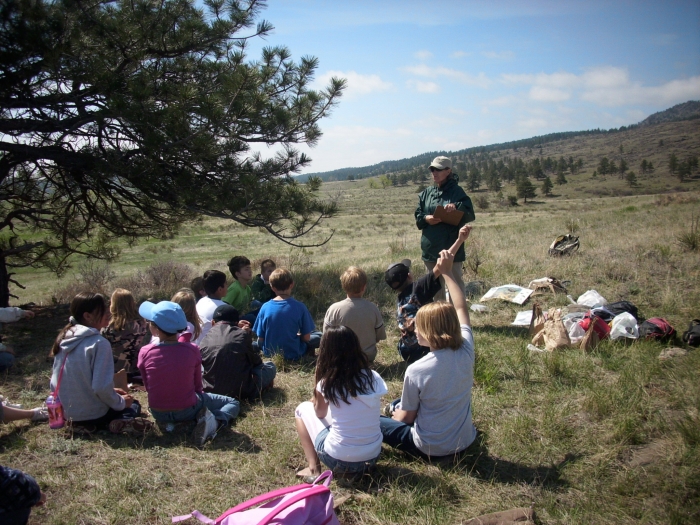 The City of Fort Collins Natural Areas Program has received a grant for $20,000 from the David R. and Virginia D. Pulliam Charitable Trust in support of environmental and cultural education at Bobcat Ridge Natural Area. Thank you Pulliams!
Improvements on River Proposed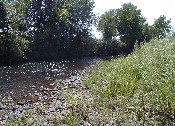 In the summer, thousands of people throng to the natural areas and parks along the Cache La Poudre River to swim, tube, picnic, walk, bike, fish, bird watch, and have a good time.
It's a special place for the community!

Unfortunately, there are also some less-than-ideal conditions that include poor navigational signage; steep river banks with no safe ingress/egress; poor quality parking; and, a lack of well-designed, sustainable, picnic, fishing, and swimming areas. The natural values are being degraded as well as the visitor experience.

With the goal of improving visitor amenities while at the same time enhancing natural values, the City has submitted a concept paper to Great Outdoors Colorado (the agency that awards lottery proceeds to outdoor projects). If accepted, the concept paper could turn into a grant application and a grant to fund enhancements. The idea is to create an in-stream River Trail and a land-based River Park. The in-stream trail might include a boating play feature, bank restoration, take-outs and put-ins for safe boating and tubing and navigation signs. The River Park might include picnic shelters, a nature play area, restrooms and improved parking.

Through a combination of city funds and private fund-raising, our community can make the river even more special for today and future generations. Learn more from John Stokes, Director of the City of Fort Collins Natural Resources Department, jstokes@fcgov.com or 970-221-6263.


Thanks for reading!
Natural Areas News is published on the first Tuesday of the month with occasional mid-month updates. Newsletter comments are welcome. Please contact Zoe Whyman, Natural Areas Community Relations Manager, 970-221-6311 or zwhyman@fcgov.com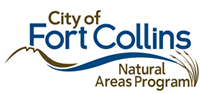 Back to Natural Areas News Archive »