Naturally Yours
Summer Fun, Naturally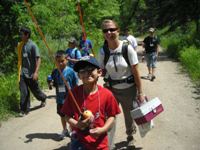 There are too many great activities and events to list! You can find a full calendar in Tracks and Trails, the Natural Areas Program's Summer Activity Guide.

This weekend is National Get Outdoors Day at Spring Canyon Park! Here is the Get Outdoors Day schedule and map.
New!
Several events have been added- Family Hikes on Wednesdays at 9 a.m. (6/14 at Pineridge, 6/21 at Bobcat Ridge and 6/28 at Coyote Ridge), a presentation about
nearby places to explore
, 6/20 at the Main Library and a presentation about
nature at night
, 6/29 at the Council Tree Library.
Get Your Hands Dirty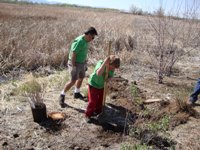 Get your hands dirty and
take care of your natural areas
- volunteer! Everyone is invited to
Soapstone Prairie Natural Area
on Saturday, June 25, 8 a.m. to 3 p.m. to help with erosion control projects. Transportation from Fort Collins and lunch are provided! Register at 970-416-2815 or naturalareas@fcgov.com . Other projects are planned for July and August- we'll keep you posted here.
Explore the High Tech Way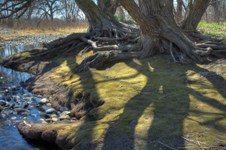 GeoCache La Poudre
is a
virtual geocache course
with one traditional cache. To have fun solving mysteries and visiting little-known natural areas, all you need is
this brochure
and a gps unit.
Natural Areas and Tourism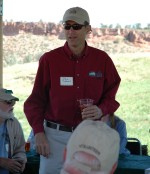 John Stokes, Director of the City's Natural Resources Department, was recognized as a Choice City Champion and the
Ambassador of the Year
by the Fort Collins Convention and Visitors Bureau! The award celebrates the exceptional work the Natural Areas Program does toward making Fort Collins a great place to visit (and living here is nice too!). Way to go and thanks John!
New Mushroom to Science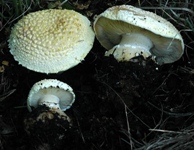 In June 2009, scientists conducted a
BioBlitz
, an intensive 24-hour all species count at
Soapstone Prairie Natural Area
. A fungus discovered during the event has recently been classified as "new to science". The mushroom is a brand new species within a rare genus,
Smithiomyces
. City of Fort Collins Natural Areas are often used as an outdoor laboratory for scientists, in fact over 20 research permits were granted in 2010. Remember, visitors to natural areas may not collect any material, including mushrooms.
Visiting with a Group?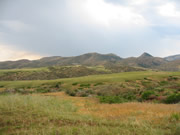 We love seeing groups enjoying natural areas! Unfortunately, sometimes a group's experience is impacted by other activities onsite. For example, a hiking group running into a prescribed fire or a school field trip finding another school group at the same spot. Natural Area permits are designed to prevent this sort of thing. The online application is free and takes about 5 minutes to complete- easy! If you have more than 15 people in your party, help us make your group visit a success by getting a permit. Permits are also required for research, commercial use of natural areas, collecting and other activities.

Trail Alert: Closures and Detours

A trail improvement project at Pineridge Natural Area will cause
detours
until July, a restoration project at McMurry Natural Area has
closed parts of the site
until July and the Plover Trail at Soapstone Prairie Natural Area is
closed
until July 15. High water in the Poudre River has
closed river access
from city-owned/managed parks and natural areas. You can keep track of it all by checking the
natural areas trail conditions page
before visiting.


Thanks for reading! Natural Areas News is published on the second Tuesday of the month with occasional mid-month updates. Newsletter comments are welcome. Please contact Zoe Whyman, Natural Areas Community Relations Manager, 970-221-6311 or zwhyman@fcgov.com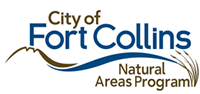 Back to Natural Areas News Archive »