Naturally Yours
Facebook "Likes" = Earth Day Trees!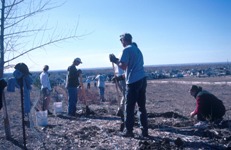 You can help the Natural Areas Program plant native trees in two ways. First, you can "like" the City's Facebook page- for every five new "likes", volunteers will plant a native tree or shrub! Simply visit the City of Fort Collins' Facebook page and click "like" in the upper righthand corner between now and April 22.

Next, we need your help to plant the Facebook trees and shrubs; Saturday, April 23 from 9 a.m. to noon at Running Deer Natural Area. It's a great way to celebrate Earth Day and help the environment. Depending on the Facebook likes, there could be up to 80 trees and shrubs to plant! Snacks provided, registration required, call 970-416-2815 or email naturalareas@fcgov.com .

More Fishing Information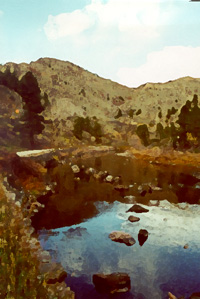 There are 15 natural areas where you can fish! Recently the Natural Areas Program created a webpage with details about where fishing is permitted. You can also use the Natural Areas Finder- just click on the fishing symbol to sort the list. Where are the fish biting? As every angler knows....you'll have to explore on your own to know the answer to that one!
Discarded fishing line is a problem for birds and wildlife- they can come tangled in it or even strangled. To encourage anglers to properly dispose of fishing line, the Natural Areas Program has installed fishing line collection tubes at six natural areas along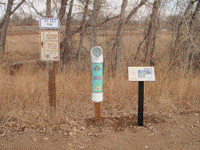 the Poudre River. The fishing line is collected and recycled into products such as underwater fish habitat structures, picnic tables and benches. Look for a depository next time you are at Arapaho Bend, Kingfisher Point, McMurry, North Shields Pond, Prospect Ponds or Riverbend Ponds natural areas. Learn more >>>
April Activities and Events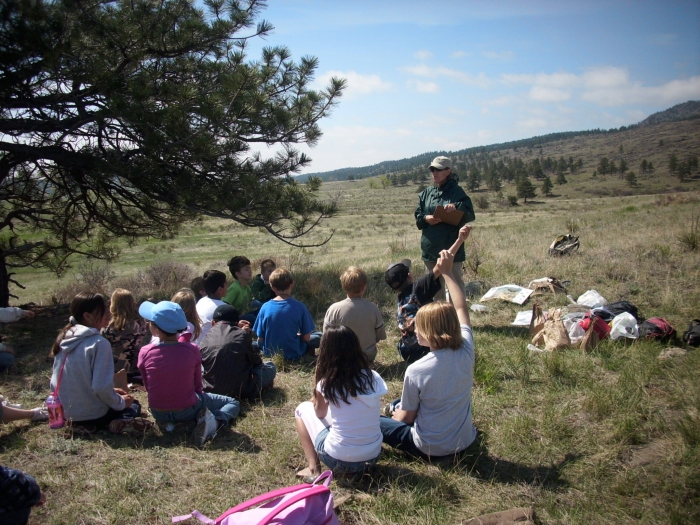 Top 10 Nearby Natural Areas, Wednesday, April 6, 7 p.m. at Colorado State University's The Institute For Learning and Teaching (TILT) building, northwest corner of the oval, room 221. A virtual tour of 10 natural areas less than an hour away. With CSU's Outdoor Club, presentation by Wildland Restoration Volunteers follows. Free, no registration required.

Astronomy, Saturday, April 23, 8 p.m. at Fossil Creek Reservoir Regional Open Space. Join volunteers from the Northern Colorado Astronomical Society to see Saturn and spring constellations! Free, no registration required.
Let's G.O. Get Outside! Passport and Celebration- A printable passport lists fun, free events and information on how to explore nature in Northern Colorado. Celebrate your month of nature activities (or just stop by for fun!) at the LET's G.O. Celebration featuring prizes, snacks, and fun children's outdoor activities: Saturday, April 30 from 1-4 p.m. at Fossil Creek Park Lake Pavillion. Free, no registration required.

Two Great Places for an Event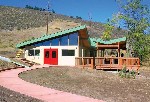 Primrose Studio is a great place for a quiet meeting or retreat. On the edge of Claymore Lake, and with views of the foothills, it is a gorgeous setting for classes, trainings and other gatherings. Primrose Studio is $30/hour ($10 hour for non-profits), with a 3 hour minimum.
The picnic shelters at Gateway Natural Area are the perfect spot for a summer picnic, party, bbq or reunion. Two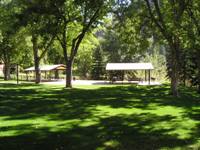 shelters are available, each just $50 a day. They accommodate up to 100 people if both shelters are rented. Not available on major holidays, vehicle parking fee applies. Learn more here >>>


Thanks for reading! Natural Areas News is published on the second Tuesday of the month with occasional mid-month updates. Newsletter comments are welcome. Please contact Zoe Whyman, Natural Areas Community Relations Manager, 970-221-6311 or zwhyman@fcgov.com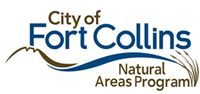 Back to Natural Areas News Archive »