Naturally Yours
Fire: Prescribed Burns in Natural Areas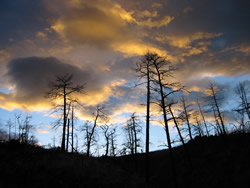 The Natural Areas Program uses prescribed fires to create habitat, nurture native plants and steward natural areas. Prescribed burns will be happening the week of November 1-7 at Soapstone Prairie Natural Area and Running Deer Natural Area. Some trails will be closed. At Soapstone Prairie the Plover Trail, portions of the Pronghorn Trail, the Towhee Connector Trail, Mahogany Connector Trail and portions of the Canyon Trail will be closed. All trails at Running Deer Natural Area will be closed on the day of the burn. Smoke advisory signs will be posted on roads and trails and a Natural Areas Program representative will be on-site to inform visitors of the fire and closures.
Water: Open House for Poudre River Natural Areas Plan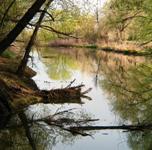 The City of Fort Collins Natural Areas Program is updating the management plan that applies to the 19 natural areas along the Cache La Poudre River (between Overland Trail Road and Harmony Road).

Citizens are invited to share their thoughts and feedback at an

Open House

:


Tuesday, November 9, 4-7 p.m.


At the Northside Aztlan Center
, 112 East Willow Street.
Stop by for a chance to see proposed management actions for each natural area, talk to staff and give input. Can't make the Open House? There will be a "virtual open house" and online comment opportunity at
www.fcgov.com/naturalareas
after November 9.
Stars: Learn About The Night Sky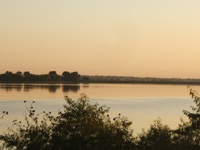 Astronomy, Friday, November 12, 6-9 p.m.,at Fossil Creek Reservoir Regional Open Space. Join knowledgeable and friendly volunteers from the Northern Colorado Astronomical Society to enjoy stargazing. Dress for colder than forecast temperatures and bring a folding chair. Free, no registration required.
News: Soapstone Prairie Closes December 1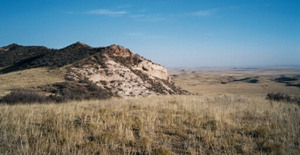 Soapstone Prairie Natural Area closes each winter from December 1 through February 28. If you'd like to enjoy Soapstone Prairie before it closes, try these trails (remember to check for closures due to prescribed burns):

Mountain bikers enjoy the long, relatively non-technical loop trails you can ride at Soapstone Prairie. Try starting at the South Parking Lot, heading west on the Cheyenne Rim Trail, connecting to the Canyon Trail and coming down the Mahogany and Pronghorn Trails- its over 20 miles- allow at least 3 hours.
Equestrians might try going east from the South Parking Lot and riding the Pronghorn Loop, about 9.5 miles through gorgeous open prairie scenery.
Hikers shouldn't miss the Towhee Trail, a 3 mile loop through the foothills with great views.
Looking for a picnic spot? Picnic shelters with great views are available at both parking lots. If you go to the North Parking Lot, check out the 1/4 mile paved Lindenmier Overlook Trail which leads to a view of a famous national historic landmark.
Remember, dogs are not allowed at Soapstone Prairie Natural Area.

Soapstone Prairie is a remote backcountry site, visitors often underestimate its remoteness and the scale of the trail system- be prepared with a trail map, extra food, water and warm layers and know that emergency response can take an hour or more.


Thanks for reading!

Natural Areas News is usually sent on the first Tuesday of the month. Newsletter comments are welcome. Please contact Zoe Whyman, Natural Areas Community Relations Manager, 970-221-6311 or zwhyman@fcgov.com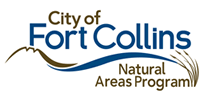 Back to Natural Areas News Archive »