Enviro Portal
The Enviro Portal is your one-stop source for information about environmentally sustainable programs and services offered across the City. Learn more about City programs like the Appliance Recycling & Rebate Program, Healthy Homes Assessments, and how to start up environmental projects like composting and xeriscaping in your own home. Visit one of the 8 topics below.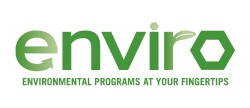 Daily air pollution forecast, info on current programs and rebates, air quality data and more
information about local and national resiliency planning efforts, and local climate hazards
the latest on current programs and rebates
recent code amendments and programs
Current outdoor activities offered through Natural Areas, FC Moves, and more
Check out "Who recycles what", WRAP and other program information
Information on bikes, Transfort, MAX programs and events
Tips, rebates and programs for water conservation, pollution prevent and applicable regulations
---
Solar Rebates
You can receive full credit for the electricity generated by your photovoltaic (PV) system through the City of Fort Collins Utilities net metering program.

Learn more » | View All Rebates »
Conservation Tips
Purchase efficient ENERGY STAR® appliances when replacing old ones (rebates available).
View all tips »
Contact Us
Upcoming Events