You are Invited!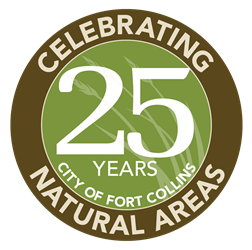 Everyone is invited to join the celebration of a quarter century of Natural Areas land conservation, stewardship, volunteerism, and more!

Natural Areas 25th Anniversary and Volunteer Appreciation Party
Friday, January 19, 2018, 4:30-6:30 p.m.
Fort Collins Lincoln Center, 417 West Magnolia St, Fort Collins.
Free, registration required by 1/12/18.