You are subscribed as %%emailaddress%%
Get Outdoors and Help Your Community as a Master Naturalist Assistant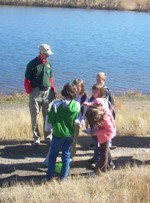 Are you looking for a rewarding volunteer experience while enjoying your natural areas? Master Naturalist Assistants help out with field trips on a wide variety of local and regional natural areas. Read the full job description.
The training is free and you must attend both days: Wednesday, May 11, 9:00 a.m. – 2:00 p.m. and Thursday, May 19, 9:00 a.m.– 2:00 p.m. Apply here by May 5 (you'll need to set up an account or login to NatureTracker).
Prairie Dog Relocation to Cathy Fromme Prairie Natural Area

Prairie dogs from local business development property are being relocated to Cathy Fromme Prairie Natural Area by the Prairie Dog Coalition of the Humane Society of the United States. Residents are invited to an open house to learn about the project on Tuesday, April 19, 4-6 p.m. at the Registry Ridge Clubhouse, 1332 Bon Homme Richard Drive, Fort Collins. The Prairie Dog Coalition is leading and conducting the relocation while the City of Fort Collins Natural Areas Department is providing the site. Read the press release >>>
Those not able to attend the open house may share their thoughts using this online form.
Seeking Native Plant Gardeners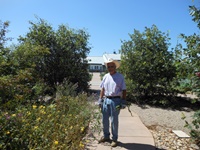 Volunteers are sought to nurture a living exhibit that teaches about the benefits of native plants and provides design inspiration. Volunteers work at the City of Fort Collins Natural Areas Dept. Headquarters Nix Native Plant Garden including weeding, mulching, pruning and more. Orientation will be Thursday, April 28, 2:30-4 p.m. Apply on-line here.

Natural Areas News is published on the first Tuesday of the month with occasional special editions like this one. Newsletter comments are welcome. Please contact Zoe Shark, City of Fort Collins Natural Areas Community Relations Manager, 970-221-6311 or zshark@fcgov.com.

To learn more about Natural Areas, visit our website.